10 TV Shows Like White Collar [Recommendations]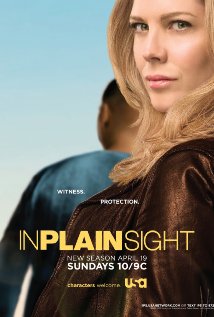 This cheeky drama revolves around Mary Shannon, a sexy but formidable U.S. Marshal whose job is to ensure the safety of people in the Federal Witness Relocation Program as they attempt to start new lives in the Southwest. Helping on the job is Mary's fellow marshal, Marshall Mann, who isn't a lot of help, however, when it comes to Mary's high-maintenance mother, Jinx, and sister, Brandi.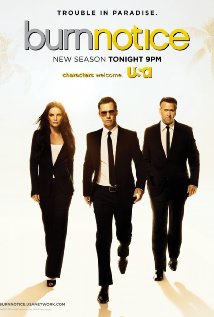 Michael Westen is steamed — or, more precisely, burned. His career as a spy ends when he gets a "burn notice," the covert equivalent of a pink slip. Stuck in his hometown of Miami, he intends to find out who did this to him and why, although that's not easy to do: With the burn notice attached to his name, he is cut off from his usual contacts and has to fly under the radar of the intelligence network lest he tip off his secret enemy. So it's a good thing he can rely on help from Fiona, his ex-girlfriend and IRA spy, and his friend Sam, also a former spy. Then there's Madeline, Michael's mother, a hypochondriac but probably not a spy.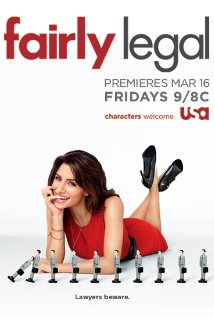 Frustrated with the legal system while working as a lawyer at her family's San Francisco firm, Kate Reed decides to stop practicing law and start a new career — as a mediator. Kate's understanding of people, knowledge of the legal system and wry sense of humor make her a natural fit for resolving disputes. But not so much with disputes in her own life. Kate's resourceful assistant, Leonardo, helps her focus on work and avoid problems in her personal life, such as with her soon-to-be-ex-husband, Justin. But personal challenges and the unconventional cases on her docket will test her newly minted mediation skills.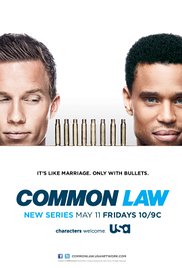 TV has had its share of odd couples through the years, and odd couple is the best way to describe LAPD detectives Travis Marks and Wes Mitchell. Marks is a former juvenile delinquent and a maverick ladies man while Mitchell is a former lawyer who sacrificed his marriage to become a cop. The pair has a seven-year track record as two of the finest detectives in the department's Robbery-Homicide Division, but the two have a problem — each other. When their bickering starts to have an impact on their work, their new-age captain sends them to couples' therapy in an attempt to reignite the flame in their "work marriage." Enter Dr. Ryan, a tough-as-nails therapist tasked with helping Marks and Mitchell understand and resolve their conflicts in order to enhance their ability to continue solving crimes.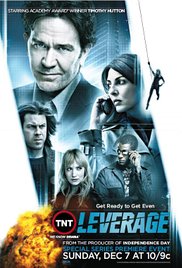 Former insurance investigator Nate Ford and his band of cohorts act as modern-day Robin Hoods, pulling elaborate scams targeted against the greedy and the corrupt. Nate was inspired to begin his con business when his former employer refused to pay for treatment that could have saved his son's life.
References: IMBD, Tastekid