10 Anime Like Akame ga Kill! – Top Recommendations
Kei Kurono is a typical high school student in a selfish world, not caring about anyone other than himself. However when, by chance, he was forced to help out his childhood friend, Katou Masaru, rescue a drunkard who fell into subway tracks, both he and Katou were killed… Or not.
After being run over by the train, they were suddenly teleported to an enclosed apartment with others who recently died. And now their lives are controlled by a mysterious black ball inside the apartment called GANTZ, and they are forced to participate in a "game" of unprecedented danger and horror.
In the year 2021, mankind was defeated by Gastrea, a parasitical virus, and is forced to live within a wall made of Varanium Monoliths, a metal that is able to subdue Gastrea. Soon, the "Cursed Children", children born with the Gastrea virus who are able to control it—which gives them superhuman abilities—were discovered. Due to the Gastrea virus' intervention, the Cursed Children could only be female.
Civil Securities are formed to specialize in fighting against Gastrea, operating with the pair of an Initiator, who are cursed children, and a Promoter, serving to lead the cursed children. Ten years after the war, Rentarō Satomi, a high school student who is also a Promoter in his childhood friend Kisara Tendō's Tendō Civil Security, along with his Initator Enju Aihara, receives a secret mission to prevent the Tokyo Area's destruction.
Several hundred years ago, humans were nearly exterminated by giants. Giants are typically several stories tall, seem to have no intelligence, devour human beings and, worst of all, seem to do it for the pleasure rather than as a food source. A small percentage of humanity survived by enclosing themselves in a city protected by extremely high walls, even taller than the biggest of giants.
Flash forward to the present and the city has not seen a giant in over 100 years. Teenage boy Eren and his foster sister Mikasa witness something horrific as the city walls are destroyed by a super giant that appears out of thin air. As the smaller giants flood the city, the two kids watch in horror as their mother is eaten alive. Eren vows that he will murder every single giant and take revenge for all of mankind.
Note* – Really toys with your emotions and the character development is excellent. Be prepared for some major plot twists!
In a world where humans and non-humans have not yet been separated, the kingdom of Leones is protected by the Holy Knights, powerful magic users both revered and feared by the people. Supposedly the strongest, most fearsome of these knights, the Seven Deadly Sins, betrayed the kingdom and made enemies of all the other knights. Queen Elizabeth doesn't believe this story, and sets out to find the Sins – but when she meets the first Sin at a tavern, his name is Melodias, and he's nothing but a boy in charge of the pigs.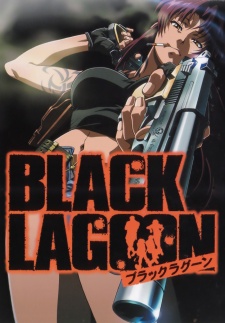 Within Thailand is Roanapur, a depraved, crime-ridden city where not even the authorities or churches are untouched by the claws of corruption. A haven for convicts and degenerates alike, the city is notorious for being the center of illegal activities and operations, often fueled by local crime syndicates.
Enter Rokurou Okajima, an average Japanese businessman who has been living a dull and monotonous life, when he finally gets his chance for a change of pace with a delivery trip to Southeast Asia. His business trip swiftly goes downhill as Rokurou is captured by a mercenary group operating in Roanapur, called Black Lagoon. The group plans to use him as a bargaining chip in negotiations which ultimately failed. Now abandoned and betrayed by his former employer, Rokurou decides to join Black Lagoon. In order to survive, he must quickly adapt to his new environment and prepare himself for the bloodshed and tribulation to come.
A non-stop, high-octane thriller, Black Lagoon delves into the depths of human morality and virtue. Witness Rokurou struggling to keep his values and philosophies intact as he slowly transforms from businessman to ruthless mercenary. [Written by MAL Rewrite]
That concludes the animes that are like Akame ga Kill!. I am sure some of these recommendations will appeal to you! If not, let me know on the comments below!