Top 15 Best Fan Service Anime Series for Guys and Girls
For Girls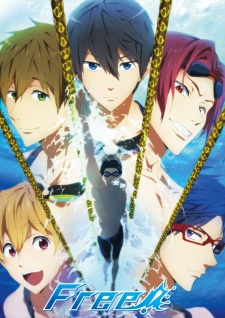 The story revolves around Haruka Nanase, a boy who has always loved to be immersed in water, and to swim in it. Before graduating from elementary school, he participated in a swimming tournament along with his fellow swimming club members, Makoto Tachibana, Nagisa Hazuki, and Rin Matsuoka. After achieving victory, each of the boys went their separate ways.
Time passed, and in the middle of their uneventful high school lives Rin appears and challenges Haruka to a match, showing Haruka his overwhelming power. Not wanting it to end like this, Haruka, gathers together Makoto and Nagisa once again and brings a new member named Rei Ryugazaki to create the Iwatobi High School Swimming Club in order to defeat Rin. (Source: ANN)
Hinata Ema is the only daughter of a famous adventurer, Hinata Rintarou. One day, Ema learns that Rintarou is going to remarry with a successful apparel maker named Asahina Miwa. Since she doesn't want to disturb them, Ema decides to move out and live with her 13 new brothers in a mansion called Sunrise Residence. As they live under the same roof, romance is starting to grow between Ema and the Asahina brothers. (Source: AniDB)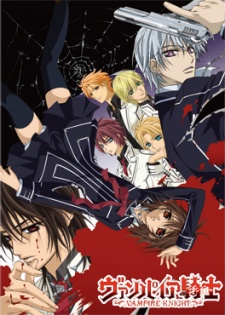 Cross Academy is an elite boarding school with two separate, isolated classes: the Day Class and the Night Class. On the surface, Yuuki Cross and Zero Kiryuu are prefects of the academy, and attempt to keep order between the students as classes rotate in the evenings. As the Night Class is full of utterly gorgeous elites, this can sometimes prove to be a bit difficult. It is completely necessary, however, as those "elites" are actually vampires. Yuuki and Zero act as guardians, protecting the secrets of the Night Class and the safety of their ignorant morning counterparts.
As the adopted daughter of the academy's chairman, Yuuki takes her job with a serious and energetic attitude. It also allows her to interact with her secret crush and savior, the president of the Night students' dorm, Kaname Kuran. Zero, on the other hand, has a deep-rooted hatred against vampires, and at times, does not hesitate to kill.
Can vampires and humans co-exist, even in the strict setup of the Cross Academy? Only time will tell. [Written by MAL Rewrite]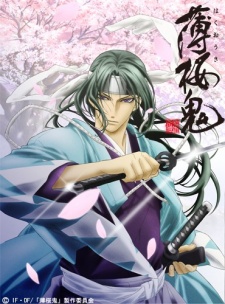 The protagonist, Yukimura Chizuru, is the daughter of a doctor who works in Edo. The father leaves Edo to work as a volunteer doctor and moves to Kyoto without his daughter. As time passes by, Chizuru starts worrying about losing contact with her father, so she decides to go to Kyoto in search of him. On the way, Chizuru is attacked by few criminals and witnesses a fight between an oni and the Shinsengumi.
Taking her into custody and saving her, the Shinsengumi debate on what to do with Chizuru when they discover that she is the daughter of the doctor they are also looking for. So they decide to become Chizuru's protectors and help her look for her father (the doctor). Lots of events happen while she stays with the Shinsengumi, as they discover mysterious secrets and also fight against the Bakumatsu group. The story is overall romantic with a historical and political background.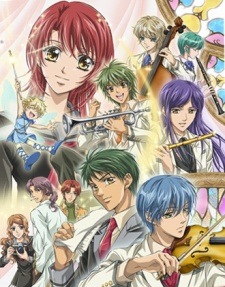 Hino Kahoko is a student whose school is divided into two branches—the Normal Branch, in which students wear grey uniforms, and the Music Branch, in which the students wear white. The school's tradition is a music competition, but it is more common that students from the Music Branch are chosen to compete. Kahoko is surprised one day to encounter a fairy named Lili. Solely because she is the only student to see him, she is the only student from the Normal Branch to be in the competition.
Kahoko doesn't have any musical knowledge, until Lili grants her a magic violin, one that anyone can play if they believe they can truly do it. Kahoko must now face the trials of the competition, her competitors, and her peers.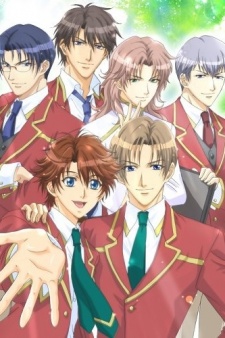 Itou Keita, an average guy, is shocked when he's invited to attend the elite institution, "Bell Liberty Academy." Unnerved by the mystery, he's further distracted by the school's social dynamics. In a sea of amazing young men, Keita struggles to find out what makes him unique, and how he can possibly deserve to be treated as an equal by the boys of BL. Lacking any particular ability, just why has Itou been welcomed into the privileged world of the talented and the beautiful?
Along the way, he develops intense relationships with the almost everyone at school but he is terribly drawn to the friendly, over-caring but very mysterious classmate, Kazuki Endou.
References: Wiki, MyAnimeList, Ranker and ANN