A Resource List of The Best Anime Sites and Blogs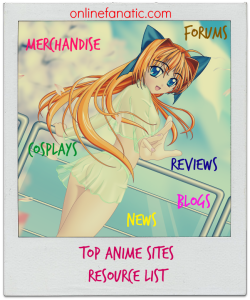 Hey guys and gals, I thought I would compile a list of useful anime sites that will help you find or discover anything related to anime. This is your ultimate resource guide for anime.
Click on each individual tab to find the sites you might be interested in!
Watch Anime
News/Info/Gossip
Reviews
Forums
Pictures
Manga
Blogs
Cosplay and Apps
Merchandise