Ultimate Ninja Blazing Character Tier List [Naruto Shippuden]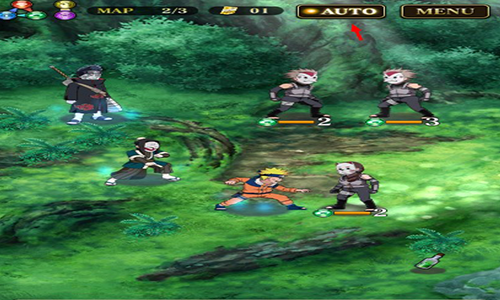 Welcome to the Ultimate Ninja Blazing character tier list! This list is curated by the wonderful Reddit members on UNB! Below is a brief explanation of what the metrics mean. For more cool guides, click here.

Rank Guide
S – Top Tier
A – Good and useful
B – Decent
Attribute – The element of the character.
Max Rarity – The max evolved ★ of the character. 6★ characters get secret techniques.
Max Hp – Max health of the character
Max Attack – Max attack power of the character.
Attack Range – The max attack range of the character. There are currently 3 types – short, mid and long.
| Name | Pic | Tier | Max Rarity | Attribute | Max Hp | Max Attack | Range |
| --- | --- | --- | --- | --- | --- | --- | --- |
| Gaara "The Sand's Ultimate Weapon" | | S | 6★ | WIS / Wisdom | 1148 | 1668 | Medium |
| Sasuke ~ Chidori: A New Skill | | S | 6★ | BRV / Braver | 1324 | 1464 | Medium |
| Gaara ~ "Sand Defense" | | S | 6★ | BRV / Bravery | 931 | 891 | Large |
| Kakashi Hatake ~ "Hidden Left Eye" | | S | 6★ | SKL / Skill | 1154 | 1294 | Medium |
| Uchiha Itachi ~ Beyond the Sharingan | | S | 6★ | HRT / Heart | 1108 | 1318 | Long |
| Kakashi ~ "Copier of 1k Techniques" | | S | 6★ | BRV / Bravery | 1,224 | 1,147 | Medium |
| Deidara ~ Ephemeral Art | | S | 6★ | HRT / Heart | 1186 | 1588 | Medium |
| Naruto ~ "No.1 Maverick" | | S | 6★ | HRT / Heart | 1,226 | 1,047 | Medium |
| Hiruzen Sarutobi "Shinobi Set" | | S | 6★ | HRT / Heart | 1212 | 1520 | Medium |
| Senju Tobirama "Creator of Reanimation" | | S | 6★ | BOD / Body | 1626 | 1276 | Short |
| Rock Lee ~ The Eight Gates | | S | 6★ | BOD / Body | 1517 | 2204 | Short |
| Zabuza ~ "Silence of Madness" | | S | 6★ | WIS / Wisdom | 1136 | 1355 | Medium |
| Kurenai ~ Dazzling Talent | | S | 5★ | | 838 | 1052 | Medium |
| Haku ~ "Frozen Heart" | | S | 6★ | BOD / Body | 1,428 | 889 | Medium |
| Sasuke Uchiha ~ "Lone Survivor" | | S | 6★ | SKL / Skill | 1,456 | 1,484 | Small |
| Sasori ~ Eternal Art | | S | 6★ | SKL / Skill | 1692 | 1848 | Short |
| Senju Hashirama "Founder of the Hidden Leaf" | | S | 6★ | SKL / Skill | 1206 | 1616 | Short |
| Sasuke Uchiha ~ "Heaven's Curse Mark" | | S | 6★ | HRT / Heart | 1356 | 1664 | Short |
| Naruto Uzumaki ~ "Rasengan Mastered" | | S | 6★ | BOD / Body | 1154 | 1420 | Medium |
| Tsunade ~ "The Slug Ninja" | | S | 6★ | HRT / Heart | 1565 | 1852 | Short |
| Kabuto Yakushi ~ "Surprising Regeneration" | | S | 5★ | SKL / Skill | 1120 | 792 | Medium |
| Neji Hyuga ~ A Caged Bird | | S | 6★ | SKL / Skill | 1401 | 1804 | Short |
| Sakura Haruno ~ "Maiden in Love" | | A | 5★ | BOD / Body | 828 | 530 | Large |
| Kidomaru ~ "Kidomaru of the East Gate" | | A | 5★ | SKL / Skill | 710 | 690 | Large |
| Shikamaru Nara ~ "Lazy Guy" | | A | 5★ | WIS / Wisdom | 781 | 567 | Large |
| Hinata Hyuga ~ "Nice Girl" | | A | 5★ | HRT / Heart | 1,110 | 1,110 | Small |
| Shizune ~ "Tsunade's Attendant" | | A | 5★ | HRT / Heart | 725 | 438 | Medium |
| Kakashi ~ "Teacher of Konoha" | | A | 5★ | BRV / Bravery | 924 | 704 | Medium |
| Neji Hyuga ~ "An Unchangeable Destiny" | | A | 5★ | WIS / Wisdom | 999 | 1,300 | Small |
| Kiba Inuzuka ~ "Wild Partners" | | A | 5★ | BRV / Bravery | 884 | 789 | Medium |
| Kankuro ~ "Orchestrator of Tragedy" | | A | 5★ | BRV / Bravery | 818 | 730 | Long |
| Tayuya ~ "Aggressive Strategist" | | A | 5★ | SKL / Skill | 1111 | 1413 | Medium |
| Kabuto Yakushi ~ "The Sound's Spy" | | A | 5★ | WIS / Wisdom | 995 | 685 | Medium |
| Sakon "Monstrous Ninja" | | A | 5★ | SKL / Skill | 959 | 1001 | Long |
| Jirobo ~ Herculean Appetite | | A | 5★ | HRT / Heart | 1135 | 837 | Long |
| Kidomaru "Hard Spider Thread" | | A | 5★ | HRT / Heart | 1370 | 948 | Short |
| Asuma Sarutobi ~ All-Poweful Infighter | | A | 5★ | BRV / Bravery | 1456 | 1092 | Short |
| Tayuya ~ "Tayuya of the North Gate" | | A | 5★ | HRT / Heart | 749 | 661 | Large |
| Kimimaro ~ "Kimimaro of the Earth" | | A | 5★ | HRT / Heart | 855 | 851 | Medium |
| Hayate ~ Crystal Clear Mind | | A | 5★ | BOD / Body | 982 | 1088 | Medium |
| Naruto ~ "The Worst Loser" | | A | 5★ | HRT / Heart | 856 | 738 | Medium |
| Temari ~ "Sand Hurricane" | | A | 5★ | SKL / Skill | 712 | 836 | Long |
| Shikamaru ~ The Decoy | | A | 5★ | BOD / Body | 1364 | 864 | Short |
| Uchiha Itachi (Raid) | | A | 5★ | HRT / Heart | 642 | 924 | Medium |
| Sakon ~ "Sakon of the West Gate" | | A | 5★ | WIS / Wisdom | 1130 | 1120 | Short |
| Rock Lee ~ "Raid" | | A | 5★ | BOD / Body | 987 | 1113 | Short |
| Jiraiya ~ "Enter the Sage" | | B | 5★ | HRT / Heart | 919 | 788 | Medium |
| Hiruzen Sarutobi ~ "The Third Hokage" | | B | 5★ | HRT / Heart | 746 | 639 | Large |
| Kisame Hoshigaki ~ "Monster of the Mist" | | B | 5★ | BOD / Body | 1,036 | 718 | Medium |
| Orochimaru ~ "The Horror Returns" | | B | 5★ | SKL / Skill | 769 | 625 | Large |
| Jirobo ~ "Jirobo of the South Gate" | | B | 5★ | BOD / Body | 1050 | 658 | Medium |
| Choji Akimichi ~ "Glutton" | | B | 5★ | BOD / Body | 1334 | 880 | Short |
| Ino Yamanaka ~ "Truly Wise" | | B | 5★ | SKL / Skill | 1011 | 673 | Medium |
| Itachi Uchiha ~ "A Cold-Hearted Criminal" | | B | 5★ | WIS / Wisdom | 936 | 820 | Medium |
| Shino Aburame ~ "Cold Beetle User" | | B | 5★ | WIS / Wisdom | 735 | 605 | Long |
| Tenten ~ "Ninja Tool Specialist" | | B | 5★ | SKL / Skill | 762 | 583 | Long |
| Shizune ~ "Tsunade's Attendant" | | B | 4★ | HRT / Heart | 725 | 438 | Medium |
| Mizuki ~ "Hidden Ambitions" | | B | 4★ | SKL / Skill | 598 | 567 | Medium |
| Sakura Haruno ~ "The Indomitable Maiden" | | B | 4★ | WIS / Wisdom | 555 | 343 | Long |
| Shino Aburame ~ "Unflinching Heart" | | B | 4★ | WIS / Wisdom | 491 | 401 | Long |
| Ebisu | | C | 3★ | WIS / Wisdom | | | Short |
| Genma Shiranui | | C | 3★ | HRT / Heart | 350 | 312 | Medium |
| Izumo Kamizuki | | C | 3★ | HRT / Heart | | | Short |
| Kagari | | C | 3★ | WIS / Wisdom | | | Medium |
| Kotetsu Hagane | | C | 3★ | HRT / Heart | | | Short |
| Mubi | | C | 3★ | SKL / Skill | | | Long |
| Raido Namiashi | | C | 3★ | BRV / Bravery | | | Short |