Baccano!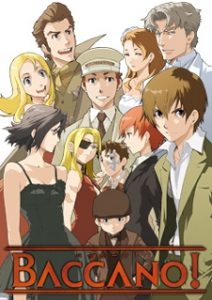 Here are my favorite picks for anime like Baccano!. Keep in mind the list is in no particular order. Enjoy!
Durarara!!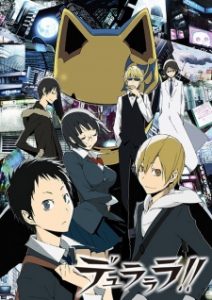 In Tokyo's downtown district of Ikebukuro, amidst many strange rumors and warnings of anonymous gangs and dangerous occupants, one urban legend stands out above the rest—the existence of a headless "Black Rider" who is said to be seen driving a jet-black motorcycle through the city streets.
Cowboy Bebop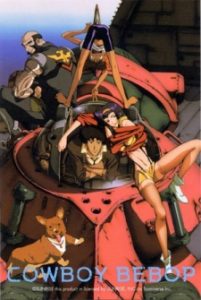 In the year 2071, humanity has colonized several of the planets and moons of the solar system leaving the now uninhabitable surface of planet Earth behind. The Inter Solar System Police attempts to keep peace in the galaxy, aided in part by outlaw bounty hunters, referred to as "Cowboys." The ragtag team aboard the spaceship Bebop are two such individuals.
91 Days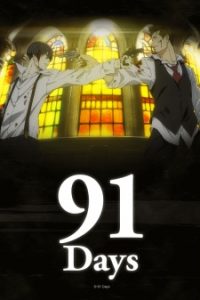 As a child living in the town of Lawless, Angelo Lagusa has witnessed a tragedy: his parents and younger brother have been mercilessly slaughtered by the Vanetti mafia family. Losing everything he holds dear, he leaves both his name and hometown behind, adopting the new identity of Avilio Bruno.
Black Lagoon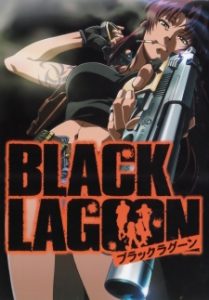 Within Thailand is Roanapur, a depraved, crime-ridden city where not even the authorities or churches are untouched by the claws of corruption. A haven for convicts and degenerates alike, the city is notorious for being the center of illegal activities and operations, often fueled by local crime syndicates.
Kekkai Sensen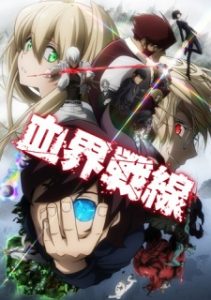 Supersonic monkeys, vampires, talking fishmen, and all sorts of different supernatural monsters living alongside humans—this has been part of daily life in Hellsalem's Lot, formerly known as New York City, for some time now. When a gateway between Earth and the Beyond opened three years ago, New Yorkers and creatures from the other dimension alike were trapped in an impenetrable bubble and were forced to live together. Libra is a secret organization composed of eccentrics and superhumans, tasked with keeping order in the city and making sure that chaos doesn't spread to the rest of the world.
Higurashi When They Cry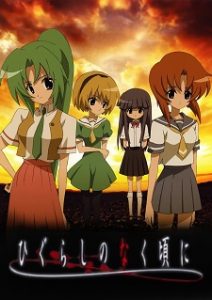 Keiichi Maebara has just moved to the quiet little village of Hinamizawa in the summer of 1983, and quickly becomes inseparable friends with schoolmates Rena Ryuuguu, Mion Sonozaki, Satoko Houjou, and Rika Furude. However, darkness lurks underneath the seemingly idyllic life they lead.
Gangsta.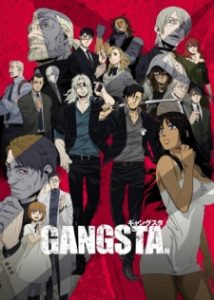 Nicholas Brown and Worick Arcangelo, known in the city of Ergastalum as the "Handymen," are mercenaries for hire who take on jobs no one else can handle. Contracted by powerful mob syndicates and police alike, the Handymen have to be ready and willing for anything. After completing the order of killing a local pimp, the Handymen add Alex Benedetto—a prostitute also designated for elimination—to their ranks to protect her from forces that want her gone from the decrepit hellhole of a city she has come to call home. However, this criminal's paradise is undergoing a profound period of change that threatens to corrode the delicate balance of power.
Joker Game
With World War ll right around the corner, intelligence on other countries' social and economic situation has become a valuable asset. As a result, Japan, has established a new spy organization known as the "D Agency" to obtain this weapon.
Darker than Black: Kuro no Keiyakusha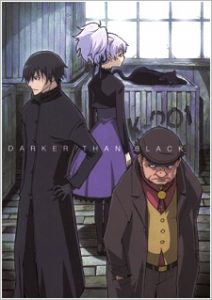 It has been 10 years since Heaven's Gate appeared in South America and Hell's Gate appeared in Japan, veiling the once familiar night sky with an oppressive skyscape. Their purposes unknown, these Gates are spaces in which the very laws of physics are ignored. With the appearance of the Gates emerged Contractors, who, in exchange for their humanity, are granted supernatural abilities.
Mnemosyne: Mnemosyne no Musume-tachi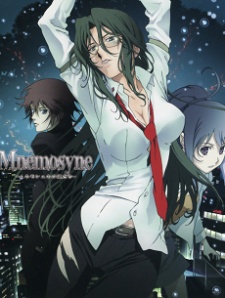 For normal people, getting stabbed to death would constitute the end of the road. For Rin Asogi, it's a mere inconvenience. Rin is immortal, a nice perk to have when you're a private detective constantly finding yourself in dangerous situations. Rin has eaten a "time fruit": a fruit from the guardian tree Yggdrasil, which, when consumed by a woman, makes her unable to die. Rin's immortality doesn't stop others from trying to kill her, of course; over her long lifetime she has been shot at, cut up, maimed, tortured, and suffered countless other violent deaths.
References: Myanimelist