10 Anime Like Bakemonogatari
Bakemonogatari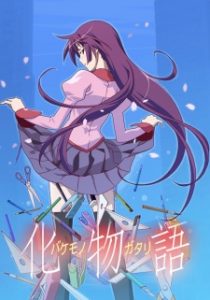 Here are my favorite picks for anime like Bakemonogatari. Keep in mind the list is in no particular order. Enjoy!
Katanagatari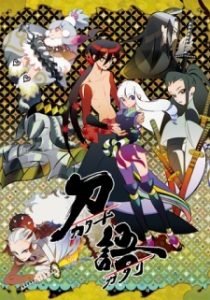 In an Edo-era Japan lush with a variety of sword-fighting styles, Shichika Yasuri practices the most unique one: Kyotouryuu, a technique in which the user's own body is wielded as a blade. The enigmatic seventh head of the Kyotouryuu school, Shichika lives quietly in exile with his sister Nanami until one day—the wildly ambitious strategist Togame barges into their lives.
My Youth Romantic Comedy Is Wrong, As I Expected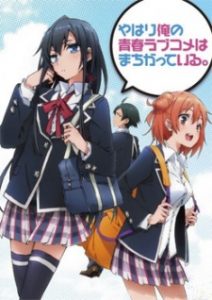 Hachiman Hikigaya is an apathetic high school student with narcissistic and semi-nihilistic tendencies. He firmly believes that joyful youth is nothing but a farce, and everyone who says otherwise is just lying to themselves.
Arakawa Under the Bridge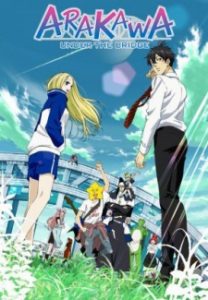 Kou Ichinomiya is the son of a wealthy businessman who holds firm belief in his elite status. As such, he is determined to avoid becoming indebted to anyone; but one day, after a run-in with some mischievous kids on Arakawa Bridge, he ends up falling into the river running underneath. Luckily for him, a passerby is there to save him—but now, he owes his life to this stranger!
xxxHOLiC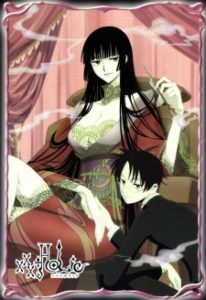 Kimihiro Watanuki can see spirits and other assorted supernatural creatures, which is quite a bothersome ability he strongly dislikes. On the way home one day, while plagued by some spirits, he is inexplicably compelled to enter a strange house. There, he encounters Yuuko, a mysterious woman who claims to be able to rid him of the ability to see and attract the troublesome creatures—for a price. She demands that he work at her "store" that grants wishes to people, and thus begins Watanuki's adventures through weird and wonderful events.
Kagerou Project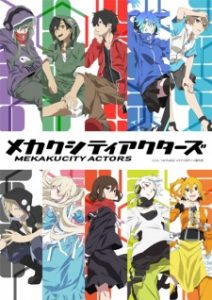 On the hot summer day of August 14, Shintarou Kisaragi is forced to leave his room for the first time in two years. While arguing with the cyber girl Ene who lives in his computer, Shintarou Kisaragi accidentally spills soda all over his keyboard. Though they try to find a replacement online, most stores are closed due to the Obon festival, leaving them with no other choice but to visit the local department store. Venturing outside makes Shintarou extremely anxious, but the thought of living without his computer is even worse. It's just his luck that on the day he finally goes out, he's caught in a terrifying hostage situation.
The Tatami Galaxy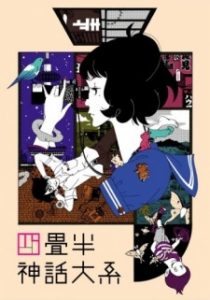 One autumn evening at a mysterious ramen stand behind the Shimogamo Shrine, a lonely third-year college student bumps into a man with an eggplant-shaped head who calls himself a god of matrimony. Meeting this man causes the student to reflect upon his past two years at college—two years bitterly spent trying to break up couples on campus with his only friend Ozu, a ghoulish-looking man seemingly set on making his life as miserable as possible. Resolving to make the most out of the rest of his college life, the student attempts to ask out the unsociable but kind-hearted underclassman Akashi, yet fails to follow through, prompting him to regret not living out his college life differently. As soon as this thought passes through his head, however, he is hurtled through time and space to the beginning of his years at college and given another chance to live his life.
Noragami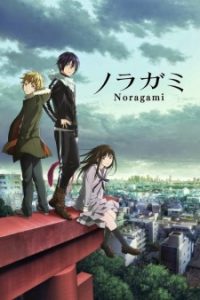 In times of need, if you look in the right place, you just may see a strange telephone number scrawled in red. If you call this number, you will hear a young man introduce himself as the Yato God. Yato is a minor deity and a self-proclaimed "Delivery God," who dreams of having millions of worshippers. Without a single shrine dedicated to his name, however, his goals are far from being realized. He spends his days doing odd jobs for five yen apiece, until his weapon partner becomes fed up with her useless master and deserts him.
Nisekoi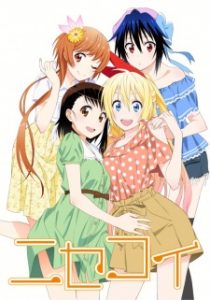 Raku Ichijou, a first-year student at Bonyari High School, is the sole heir to an intimidating yakuza family. Ten years ago, Raku made a promise to his childhood friend. Now, all he has to go on is a pendant with a lock, which can only be unlocked with the key which the girl took with her when they parted.
Mawaru Penguindrum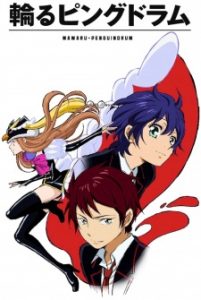 For the Takakura family, destiny is an ever-spinning wheel, pointing passionately in their direction with equal tides of joy and sorrow before ticking on to the next wishmaker. With their parents gone, twin brothers Kanba and Shouma live alone with their beloved little sister Himari, whose poor health cannot decline any further.
The World God Only Knows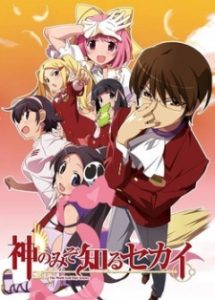 Keima Katsuragi, known online as the legendary "God of Conquest," can conquer any girl's heart—in dating sim games, at least. In reality, he opts for the two-dimensional world of gaming over real life because he is an unhealthily obsessed otaku of galge games (a type of Japanese video game centered on interactions with attractive girls).
References: Myanimelist