Bakuman.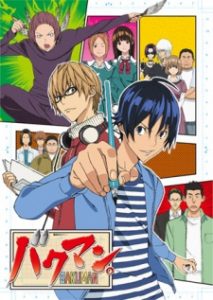 Here are my favorite picks for anime like Bakuman.. Keep in mind the list is in no particular order. Enjoy!
Shirobako
Shirobako begins with the five members of the Kaminoyama High School animation club all making a pledge to work hard on their very first amateur production and make it into a success. After showing it to an audience at a culture festival, that pledge turned into a huge dream—to move to Tokyo, get jobs in the anime industry and one day join hands to create something amazing.
Uchuu Kyoudai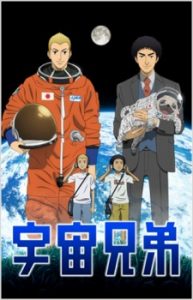 On a fateful summer night in 2006, Mutta Nanba and his younger brother Hibito witness what they believe to be a UFO flying toward the Moon. This impressing and unusual phenomenon leads both siblings vowing to become astronauts, with Hibito aiming for the Moon and Mutta, convinced that the eldest brother has to be one step ahead, for Mars.
Monthly Girls' Nozaki-kun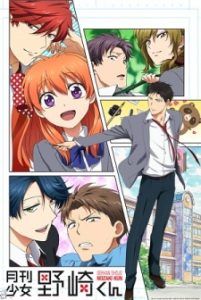 Chiyo Sakura is a cheerful high school girl who has fallen head over heels for the oblivious Umetarou Nozaki. Much to Chiyo's confusion, when she confesses to her beloved Nozaki, he hands her an unfamiliar autograph. As it turns out, the stoic teenage boy is actually a respected shoujo mangaka, publishing under the pen name Sakiko Yumeno! A series of misunderstandings leads to Chiyo becoming one of Nozaki's manga assistants.
Chihayafuru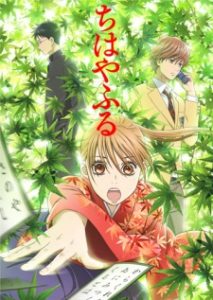 Chihaya Ayase, a strong-willed and tomboyish girl, grows up under the shadow of her older sister. With no dreams of her own, she is contented with her share in life till she meets Arata Wataya. The quiet transfer student in her elementary class introduces her to competitive karuta, a physically and mentally demanding card game inspired by the classic Japanese anthology of Hundred Poets. Captivated by Arata's passion for the game and inspired by the possibility of becoming the best in Japan, Chihaya quickly falls in love with the world of karuta. Along with the prodigy Arata and her haughty but hard-working friend Taichi Mashima, she joins the local Shiranami Society. The trio spends their idyllic childhood days playing together, until circumstances split them up.
The Pet Girl of Sakurasou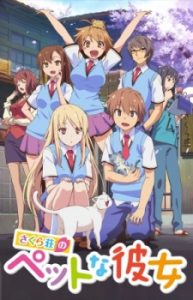 When abandoned kittens and his good conscience force second year Sorata Kanda to move into Suimei High School's infamous Sakura Hall, the satellite dorm and its eccentric, misfit residents turn his life upside down. The decidedly average Sorata finds it difficult to fit in with the bizarre collection of dorm residents like Misaki, an energetic animator; Jin, a playwright playboy; Ryuunosuke, a reclusive programmer; and Chihiro, the dorm manager, art teacher, and party girl.
Death Note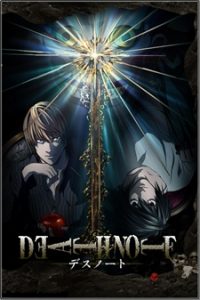 A shinigami, as a god of death, can kill any person—provided they see their victim's face and write their victim's name in a notebook called a Death Note. One day, Ryuk, bored by the shinigami lifestyle and interested in seeing how a human would use a Death Note, drops one into the human realm.
Nodame Cantabile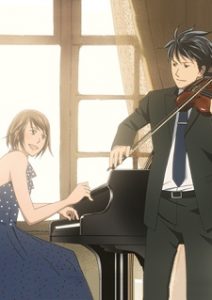 Shinichi Chiaki is a first class musician whose dream is to play among the elites in Europe. Coming from a distinguished family, he is an infamous perfectionist—not only is he highly critical of himself, but of others as well. The only thing stopping Shinichi from leaving for Europe is his fear of flying. As a result, he's grounded in Japan.
Sekaiichi Hatsukoi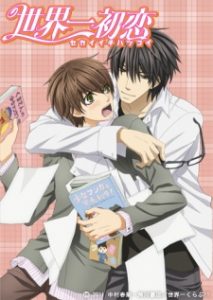 After having to deal with jealousy from his co-workers for working under his father's name, prideful literary editor Ritsu Onodera is determined to establish himself in the industry. To accomplish this, he quits his job at his father's publishing company and transfers to Marukawa Publishing. But instead of being placed in their literary division, Ritsu finds himself working as the rookie manga editor for the Emerald editing department, a team that operates under extremely tight schedules in order to meet deadlines. There, Ritsu is introduced to the infamous editor-in-chief Masamune Takano, a persistent man who strives for results.
Baby Steps
Diligent and methodical honor student Eiichirou Maruo decides to exercise more during the little free time he has available because he is worried about his health. For this reason, after seeing a flyer, he joins the Southern Tennis Club at the beginning of his freshman year. During his free trial at the club, he meets Natsu Takasaki, another first year student, who is determined on becoming a professional tennis player due to her love for the sport. In contrast, Eiichirou's study-oriented life exists because he believes that it is what he has to do, not because he enjoys it. However, his monotonous days come to an end as the more he plays tennis, the more he becomes fascinated by it.
Genshiken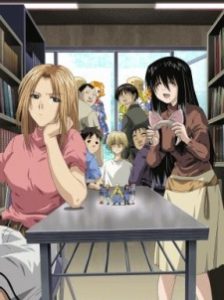 Kanji Sasahara is an introverted college freshman just looking for a place to fit in. One day, he happens to stumble upon the club known as the Society for the Study of Modern Visual Culture—otherwise known as Genshiken—that serves to bring the full spectrum of otaku culture together. His first visit to the club, however, does not end well as Sasahara's pride is crushed by his senior, Harunobu Madarame, and he leaves the meeting in full denial of his otaku nature. However, after befriending club member Makoto Kousaka, who turns out to be a hardcore otaku despite his looks, Sasahara becomes more involved with club activities which include obsessing over their favorite anime, reading doujinshi, and attending conventions. There, he meets other interesting people like Kousaka's vehemently non-otaku girlfriend Saki Kasukabe, who strives to turn her boyfriend into a "normal guy."
References: Myanimelist