10 Anime Like Berserk (1997)
Berserk (1997)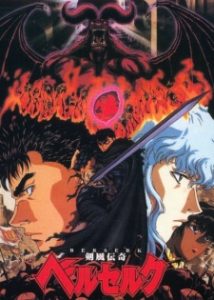 Here are my favorite picks for anime like Berserk (1997). Keep in mind the list is in no particular order. Enjoy!
Claymore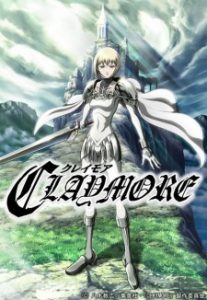 When a shapeshifting demon with a thirst for human flesh, known as "youma," arrives in Raki's village, a lone woman with silver eyes walks into town with only a sword upon her back. She is a "Claymore," a being manufactured as half-human and half-youma, for the express purpose of exterminating these monsters. After Raki's family is killed, the Claymore saves his life, but he is subsequently banished from his home. With nowhere else to go, Raki finds the Claymore, known as Clare, and decides to follow her on her journeys.
Gungrave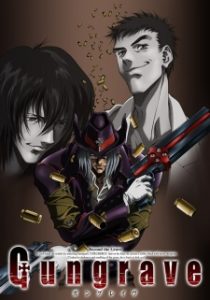 Brandon Heat and Harry MacDowel, two friends so close they could be called brothers, receive an abrupt and violent reminder one fateful day of how appallingly merciless the world around them can be. Their whole lives before then were simple and easygoing, consisting largely of local brawls, seducing women, and committing petty theft to make a living and pass the time. What they failed to realize is that in this cruel world, happiness is fleeting, and change is inevitable.
Afro Samurai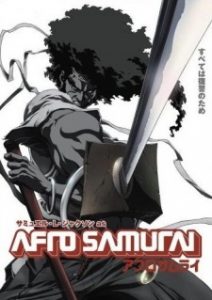 When he was a young boy, Afro witnessed his father be cut down in a duel at the hands of a man known only as Justice. After taking the life of Afro's father, Justice cast aside his Number Two headband and took the Number One to claim its godly powers as his own. Years later, having obtained the Number Two headband which grants him the right to challenge the Number One, Afro moves forward in his hunt for revenge on the man who murdered his father. There is just one thing that stands in his way—everyone else in the world! Though the Number One can only be challenged by the Number Two, the Number Two can be challenged by anyone. As his enemies gather to try and take the title of Number Two, Afro must fight through a myriad of foes and obstacles if he hopes to reach the Number One and claim vengeance once and for all.
Ninja Scroll (Juubee Ninpuuchou)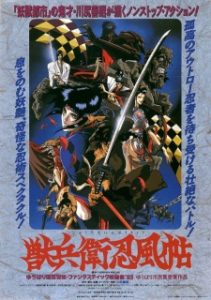 Jubei Kibagami wanders feudal Japan as an itinerant swordsman-for-hire. After a past betrayal left him masterless, he has no more patience for warring political factions and their schemes. Unfortunately, both past and political intrigue collide when he meets and saves a female ninja named Kagero from a man with the ability to make his body as hard as stone.
Fist of the North Star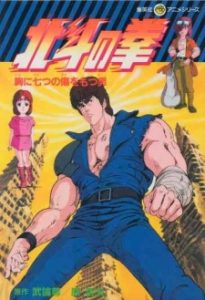 In the year 19XX, after being betrayed and left for dead, bravehearted warrior Kenshirou wanders a post-apocalyptic wasteland on a quest to track down his rival, Shin, who has kidnapped his beloved fiancée Yuria. During his journey, Kenshirou makes use of his deadly fighting form, Hokuto Shinken, to defend the helpless from bloodthirsty ravagers. It isn't long before his exploits begin to attract the attention of greater enemies, like warlords and rival martial artists, and Keshirou finds himself involved with more than he originally bargained for.
The Legend of the Legendary Heroes
"Alpha Stigma" are known to be eyes that can analyze all types of magic. However, they are more infamously known as cursed eyes that can only bring destruction and death to others. Ryner Lute, a talented mage and also an Alpha Stigma bearer, was once a student of the Roland Empire's Magician Academy, an elite school dedicated to training magicians for military purposes. However, after many of his classmates died in a war, he makes an oath to make the nation a more orderly and peaceful place, with fellow survivor and best friend, Sion Astal.
Hellsing Ultimate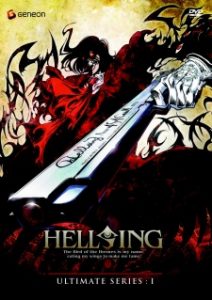 There exist creatures of darkness and evil that plague the night, devouring any human unfortunate enough to be caught in their grasp. On the other side is Hellsing, an organization dedicated to destroying these supernatural forces that threaten the very existence of humanity. At its head is Integra Fairbrook Wingates Hellsing, who commands a powerful military and spends her life fighting the undead.
Legend of the Galactic Heroes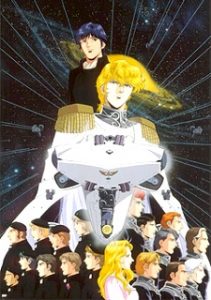 The 150-year-long stalemate between the two interstellar superpowers, the Galactic Empire and the Free Planets Alliance, comes to an end when a new generation of leaders arises: the idealistic military genius Reinhard von Lohengramm, and the FPA's reserved historian, Yang Wenli.
Gantz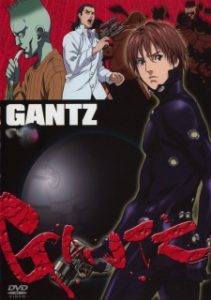 Thought your life was bad? Sometimes, death is worse. There is no salvation, peace, nor god waiting to receive you into their care. But wait, a god? Maybe you are talking about that big black ball stuck in the room with you. Now you are thrown into a game, fighting green aliens and robot monsters for the chance to survive.
Shigurui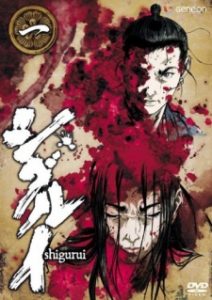 At the beginning of the Edo Era, when people enjoyed a time of peace, Lord Tokugawa Tadanaga holds a fighting tournament. In the past, matches were fought with wooden swords. This time, real swords will be used. One-armed Fujiki Gennosuke and blind Irako Seigen will fight each other in this match. Both are disciples of Iwamoto Kogan, who is known as Japan's greatest swordsman. Each of them are determined to prove himself the successor of Iwamoto's school. However, there can only be one champion.
References: Myanimelist