10 Anime Like Busou Renkin
Busou Renkin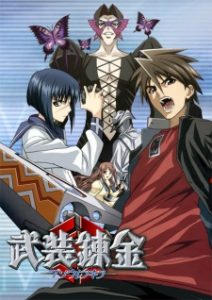 Here are my favorite picks for anime like Busou Renkin. Keep in mind the list is in no particular order. Enjoy!
Fullmetal Alchemist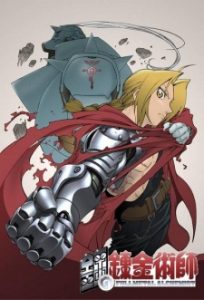 Edward Elric, a young, brilliant alchemist, has lost much in his twelve-year life: when he and his brother Alphonse try to resurrect their dead mother through the forbidden act of human transmutation, Edward loses his brother as well as two of his limbs. With his supreme alchemy skills, Edward binds Alphonse's soul to a large suit of armor.
Bleach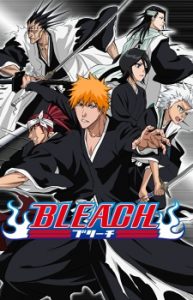 Ichigo Kurosaki is an ordinary high schooler—until his family is attacked by a Hollow, a corrupt spirit that seeks to devour human souls. It is then that he meets a Soul Reaper named Rukia Kuchiki, who gets injured while protecting Ichigo's family from the assailant. To save his family, Ichigo accepts Rukia's offer of taking her powers and becomes a Soul Reaper as a result.
Fate/stay night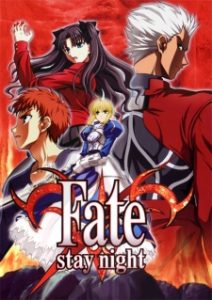 After a mysterious inferno kills his family, Shirou is saved and adopted by Kiritsugu Emiya, who teaches him the ways of magic and justice. One night, years after Kiritsugu's death, Shirou is cleaning at school, when he finds himself caught in the middle of a deadly encounter between two superhumans known as Servants. During his attempt to escape, the boy is caught by one of the Servants and receives a life-threatening injury. Miraculously, he survives, but the same Servant returns to finish what he started. In desperation, Shirou summons a Servant of his own, a knight named Saber. The two must now participate in the Fifth Holy Grail War, a battle royale of seven Servants and the mages who summoned them, with the grand prize being none other than the omnipotent Holy Grail itself.
D.Gray-man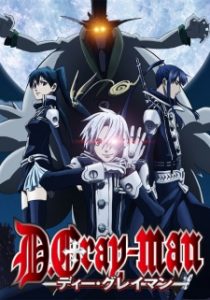 Losing a loved one is so painful that one may sometimes wish to be able to resurrect them—a weakness that the enigmatic Millennium Earl exploits. To make his mechanical weapons known as "Akuma," he uses the souls of the dead that are called back. Once a soul is placed in an Akuma, it is trapped forever, and the only way to save them is to exorcise them from their vessel using the Anti-Akuma weapon, "Innocence."
Tengen Toppa Gurren Lagann
Simon and Kamina were born and raised in a deep, underground village, hidden from the fabled surface. Kamina is a free-spirited loose cannon bent on making a name for himself, while Simon is a timid young boy with no real aspirations. One day while excavating the earth, Simon stumbles upon a mysterious object that turns out to be the ignition key to an ancient artifact of war, which the duo dubs Lagann. Using their new weapon, Simon and Kamina fend off a surprise attack from the surface with the help of Yoko Littner, a hot-blooded redhead wielding a massive gun who wanders the world above.
Elemental Gelade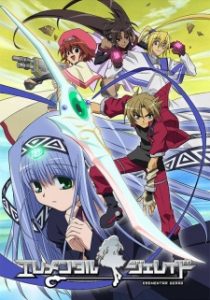 After a routine raid, the rookie sky pirate Coud finds a most unusual cargo in his mates' cargo hold: Ren, an "Edel Reid", a race prized by humans for granting special combat power to their partners through "Reacting". He quickly discovers, however, that Ren is even more prized than he expected. The pirate ship is visited by three members of the Edel Reid Complete Protection Agency "Arc Aire", who try to purchase her. When Coud refuses, the ship is suddenly attacked by a mysterious force, and Coud's captain charges him with Ren's protection.
Black God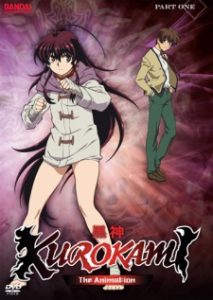 High school student Ibuki Keita has been haunted by misfortune for as long as he can remember. For no apparent reason, everyone around him dies tragically. Ultimately, he refuses to become too close to anyone, even his childhood friend Akane. This leaves Keita alone in a life full of misery and disgrace.
Shakugan no Shana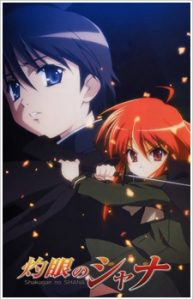 The world has become a slaughtering ground for the Crimson Denizens, mysterious beings from a parallel universe who thrive on the life energy of humans. These merciless murderers only leave behind scant remainders of souls called "Torches," which are mere residues that will eventually be destroyed, along with the very fact of the victims' existence from the minds of the living. In an ambitious endeavor to put an end to this invisible, hungry massacre, warriors called Flame Hazes relentlessly fight these monsters.
Tokyo Underground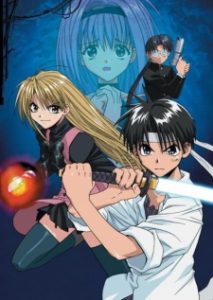 Under the capital city of Tokyo, Japan, there exists a large, vast, and unknown world known as Underground. There, people known as Elemental Users exist; people who have the ability to control the elements: Fire, Water, Lightning, Magnetism, Freeze, etc. Meet Rumina Asagi and his best friend Ginnosuke Isuzu, two average high school freshmen who reside in Tokyo. When they meet Gravity User, Chelsea Rorec, and the Miko of Life, Ruri Sarasa, their whole lives change into one big adventure.
Kaze no Stigma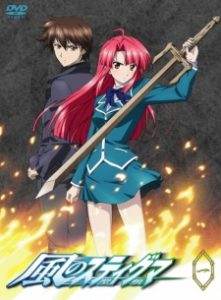 Kazuma Yagami is a user of "Fuujutsu," the ability to control the wind. He returns to his old home, the noble Kannagi household, after being banished four years ago for his inability to control fire and his subsequent defeat in a duel at the hands of his younger cousin, Ayano Kannagi. Returning after such a brutal exile already gives rise to many conflicts, but to make matters worse, several Kannagi family members have recently been murdered with Fuujutsu. This leads the Kannagi family, including the hot-headed Ayano, to suspect Kazuma as the culprit. Now, Kazuma must not only clear his name, but also aid the family he shares a mutual hatred with, in order to discover the true identity of the killer.
References: Myanimelist