Cross Game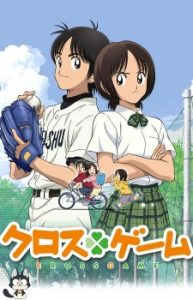 Here are my favorite picks for anime like Cross Game. Keep in mind the list is in no particular order. Enjoy the recommendations!
Anohana: The Flower We Saw That Day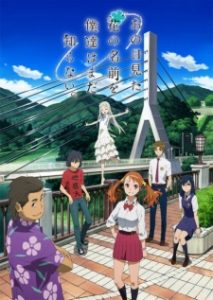 Jinta Yadomi is peacefully living as a recluse, spending his days away from school and playing video games at home instead. One hot summer day, his childhood friend, Meiko "Menma" Honma, appears and pesters him to grant a forgotten wish. He pays her no mind, which annoys her, but he doesn't really care. After all, Menma already died years ago.
Major S1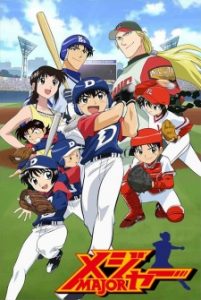 Honda Shigeharu is a Major League batter on the rise. His son Gorou is a Little League pitcher who one day hopes to follow in his father's footsteps. Hoshino Momoko is Gorou's school teacher, and the first woman Shigeharu has been interested in since the death of Gorou's mother. The destines of these three individuals will become intertwined as father and son experience both heartbreak and triumph on the baseball diamond. But when an unspeakable tragedy visits the family, it will take everything they have to pick up the pieces and reclaim their dreams.
Touch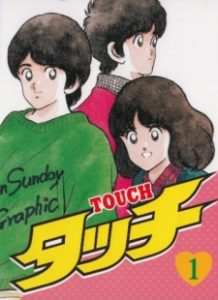 The story centers around three characters—Uesugi Kazuya, his twin older brother Tatsuya, and Asakura Minami. Kazuya is the darling of his town as he's talented, hardworking, and the ace pitcher for his middle school baseball team. Tatsuya is a hopeless slacker who's been living the life of giving up the spotlight to Kazuya, despite the fact that he may be more gifted than him. Minami is the beautiful childhood girlfriend and for all intents, sister from next door who treats both of them as equals. Society largely assumes Kazuya and Minami will become the perfect couple, including Tatsuya. Yet as time progresses, Tatsuya grows to realize that he's willing to sacrifice anything for the sake of his brother, except at the expense of giving up Minami to Kazuya. And thus the story is told of Tatsuya trying to prove himself over his established younger brother, how it affects the relationship between the three, and both brothers' attempts to make Minami's lifelong dreams come true.
Chihayafuru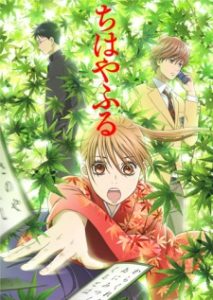 Chihaya Ayase, a strong-willed and tomboyish girl, grows up under the shadow of her older sister. With no dreams of her own, she is contented with her share in life till she meets Arata Wataya. The quiet transfer student in her elementary class introduces her to competitive karuta, a physically and mentally demanding card game inspired by the classic Japanese anthology of Hundred Poets. Captivated by Arata's passion for the game and inspired by the possibility of becoming the best in Japan, Chihaya quickly falls in love with the world of karuta. Along with the prodigy Arata and her haughty but hard-working friend Taichi Mashima, she joins the local Shiranami Society. The trio spends their idyllic childhood days playing together, until circumstances split them up.
Big Windup!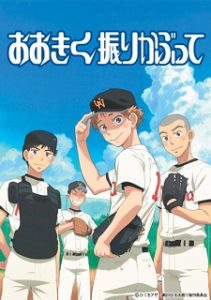 Ren Mihashi was the ace of his middle school's baseball team, but due to his poor pitching, they could never win. Constant losses eventually lead to his teammates bullying him and reached the point where his teammates no longer tried to win, causing Mihashi to graduate with little self-esteem. As a result, Mihashi decides to go to a high school in a different prefecture where he has no intention of playing baseball. Unfortunately, upon his arrival at Nishiura High, he is dragged into joining their new team as the starting pitcher.
H2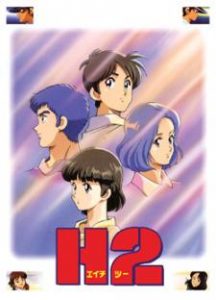 Hiro has two loves: baseball and porn, but due to an elbow injury, gives up baseball, choosing a school with no baseball team. His childhood friend Hikari attends a different school with baseball ace Hideo. The two of them wish that Hiro had not given up baseball. Hiro joins the soccer team and meets Haruka, a very clumsy girl who is also the daughter of his father's boss. Haruka is the manager of the unofficial baseball club at Hiro's school. When the soccer team challenges the baseball club to a game, with hopes of humiliating them, the baseball club nearly loses until Hiro, disgusted by the soccer team's arrogance, switches to the baseball club.
Suzuka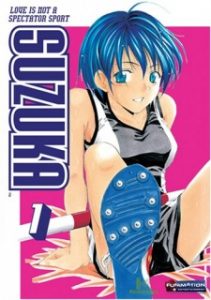 Yamato Akitsuki travels to Tokyo alone to study in one of the high schools located within the area. He lives in with his aunt who operates a public bath solely for the ladies in the local district and begins his normal high-school life. One day, he chances upon a girl in school and is immediately mesmerized by her beauty. He is shocked when he realizes later that the girl, Suzuka, is actually living next door to him. From then on, Yamato's ordinary life begins to change little by little.
The Knight in the Area
Kakeru and Suguru are brothers who both have a flaming passion for soccer. However, while Suguru becomes a rising star in the Japanese youth soccer system, Kakeru decides to take on a managerial role after struggling on the field. But due to a cruel twist of fate, Kakeru ends up reevaluating the role he has chosen.
Ace of Diamond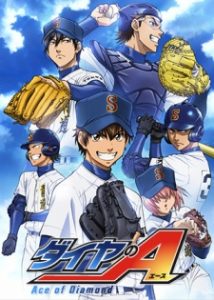 With a stray pitch that completely missed the batter, Eijun Sawamura loses his final middle school baseball game. Frustrated by this defeat, Eijun and his teammates vow to reach the national tournament once they are in high school. But everything changes when a scout unexpectedly invites him to Tokyo's prestigious Seidou High School after seeing the potential in his unusual pitching style. Encouraged by his teammates, Eijun accepts the offer, ready to improve his skills and play at a much more competitive level of baseball.
Battery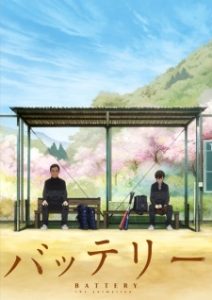 At only 12 years old, Takumi Harada is already hailed as a prodigious baseball pitcher. But when his family moves to the backwater town of Nitta, Takumi has no choice but to join his new school's unskilled baseball team. This development has little effect on the boy, as he believes it is more interesting if this no-name club becomes a powerhouse due to his presence. However, due to his overwhelming talent, Takumi is in need of a catcher able to keep up with his pitches.
References: Myanimelist