10 Anime Like Dance in the Vampire Bund
Dance in the Vampire Bund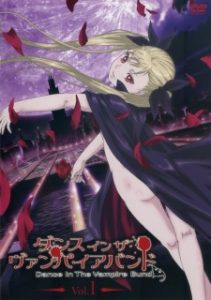 Here are my favorite picks for anime like Dance in the Vampire Bund. Keep in mind the list is in no particular order. Enjoy!
Shiki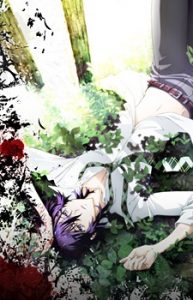 Fifteen-year-old Megumi Shimizu dreamed of a glamorous life in the big city; however, her unexpected death in the quiet village of Sotoba marks the beginning of what appears to be a ferocious epidemic that turns the hot summer into a season of blood and terror. A young doctor named Toshio Ozaki begins to doubt the nature of the disease and comes to understand that to discover the truth, he must abandon his humanity. Meanwhile, Natsuno Yuuki, an antisocial youth from the city, is haunted by the sudden death of Megumi and must realize the pain of friendship in the face of his own tragedy. Toshio and Natsuno form an unlikely pair as they work together to save Sotoba before it transforms into a ghost town of vampires.
Tsukuyomi: Moon Phase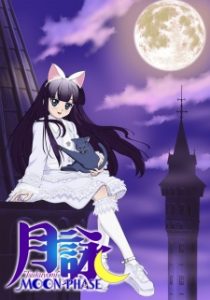 Morioka Kouhei wants to become a photographer. Unfortunately, he has the tendency to unintentionally capture the images of ghosts on film. One day, he visits an old castle in Germany where he meets a vampire girl, Hazuki. It turns out that Hazuki is confined in the castle against her will. She tries to turn Kouhei into her slave by sucking his blood, with the intent to have him break the device sealing her in the castle. Although Kouhei proves to be immune to the vampire's curse, he is eventually forced to help her. Hazuki successfully escapes from the castle and leaves for Japan to look for her mother.
Gosick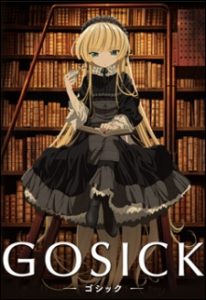 Kazuya Kujou is a foreign student at Saint Marguerite Academy, a luxurious boarding school in the Southern European country of Sauville. Originally from Japan, his jet-black hair and dark brown eyes cause his peers to shun him and give him the nickname "Black Reaper," based on a popular urban legend about the traveler who brings death in the spring.
Shingetsutan Tsukihime (Lunar Legend Tsukihime)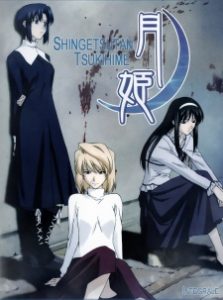 Shiki Toono sustained a life threatening injury as a child, and due to that incident he was sent away from the Toono household and was given to a relative to be raised. Years later, when Shiki is in high school, the head of the Toono household—his father—dies, and he is ordered to move back in by his sister Akiha, who is the new head of the household. However, Shiki holds a huge secret. Ever since that injury, he has been seeing lines on objects, and only with a special pair of glasses is he able to stop seeing them. Also he is unable to remember anything well from the time before his accident. The day he moves back to the Toono household is the day he stumbles upon a woman named Arcueid Brunstud and decapitates her with one stab of his knife in a temporary fit of insanity. When she suddenly showed up beside him later alive and well, and ask him to be her bodyguard, Shiki's journey to unravel the mysteries of his past begins.
Vampire Knight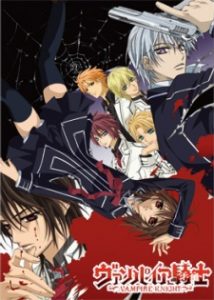 Cross Academy is an elite boarding school with two separate, isolated classes: the Day Class and the Night Class. On the surface, Yuuki Cross and Zero Kiryuu are prefects of the academy, and attempt to keep order between the students as classes rotate in the evenings. As the Night Class is full of utterly gorgeous elites, this can sometimes prove to be a bit difficult. It is completely necessary, however, as those "elites" are actually vampires. Yuuki and Zero act as guardians, protecting the secrets of the Night Class and the safety of their ignorant morning counterparts.
High School DxD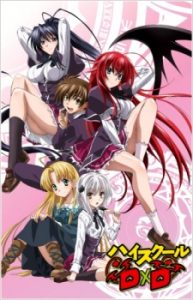 High school student Issei Hyoudou is your run-of-the-mill pervert who does nothing productive with his life, peeping on women and dreaming of having his own harem one day. Things seem to be looking up for Issei when a beautiful girl asks him out on a date, although she turns out to be a fallen angel who brutally kills him! However, he gets a second chance at life when beautiful senior student Rias Gremory, who is a top-class devil, revives him as her servant, recruiting Issei into the ranks of the school's Occult Research club.
Fortune Arterial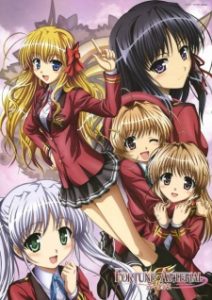 Fortune Arterial's story revolves around the male protagonist Kohei Hasekura, who transfers into a prestigious public school in the style of an English six-year school encompassing junior-high and high school students. The school is on an island named Tamatsu Island off-shore from mainland Japan, and the only way to get there is by boat. Soon after transferring, he discovers that one of the student in the class next door to his, Sendo Erika, is in fact a type of vampire.
Holy Knight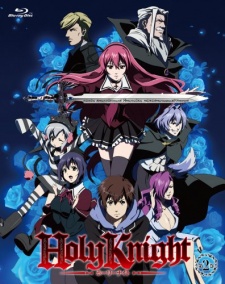 The story centers around a timid orphan named Mizumura Shinta who goes to a missionary school in Tokyo. His seemingly normal life changes when a beautiful half-human Romanian girl named Lilith suddenly transfers into his school. Mizumura discovers that he is actually a vampire hunter and the successor of the Romuald lineage.
Shakugan no Shana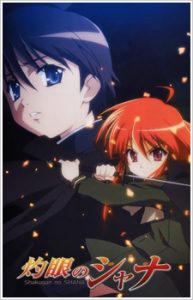 The world has become a slaughtering ground for the Crimson Denizens, mysterious beings from a parallel universe who thrive on the life energy of humans. These merciless murderers only leave behind scant remainders of souls called "Torches," which are mere residues that will eventually be destroyed, along with the very fact of the victims' existence from the minds of the living. In an ambitious endeavor to put an end to this invisible, hungry massacre, warriors called Flame Hazes relentlessly fight these monsters.
A Dark Rabbit Has Seven Lives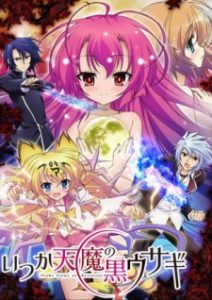 Taito has been really sleepy lately, and keeps dreaming of a female vampire who says she has given him her "poison." Sometimes he even thinks he hears her voice when he's awake. But after surviving an accident that should have killed him, Taito's world changes drastically and he realizes that his dreams are more real than he thought.
References: Myanimelist