10 Anime Like Dragon Ball
Dragon Ball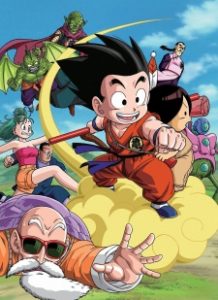 Here are my favorite picks for anime like Dragon Ball. Keep in mind the list is in no particular order. Enjoy!
One Piece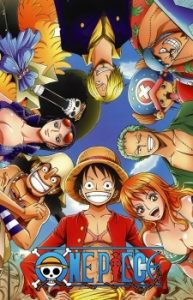 Gol D. Roger was known as the "Pirate King," the strongest and most infamous being to have sailed the Grand Line. The capture and death of Roger by the World Government brought a change throughout the world. His last words before his death revealed the existence of the greatest treasure in the world, One Piece. It was this revelation that brought about the Grand Age of Pirates, men who dreamed of finding One Piece—which promises an unlimited amount of riches and fame—and quite possibly the pinnacle of glory and the title of the Pirate King.
Hunter x Hunter (2011)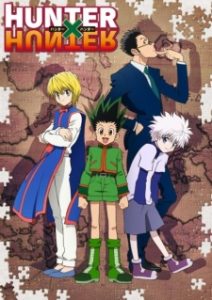 Hunter x Hunter is set in a world where Hunters exist to perform all manner of dangerous tasks like capturing criminals and bravely searching for lost treasures in uncharted territories. Twelve-year-old Gon Freecss is determined to become the best Hunter possible in hopes of finding his father, who was a Hunter himself and had long ago abandoned his young son. However, Gon soon realizes the path to achieving his goals is far more challenging than he could have ever imagined.
Naruto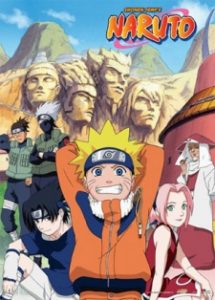 Moments prior to Naruto Uzumaki's birth, a huge demon known as the Kyuubi, the Nine-Tailed Fox, attacked Konohagakure, the Hidden Leaf Village, and wreaked havoc. In order to put an end to the Kyuubi's rampage, the leader of the village, the Fourth Hokage, sacrificed his life and sealed the monstrous beast inside the newborn Naruto.
Fairy Tail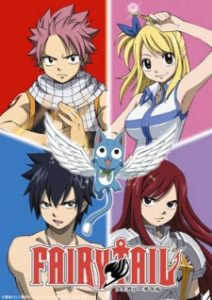 In the mystical land of Fiore, magic exists as an essential part of everyday life. Countless magic guilds lie at the core of all magical activity, and serve as venues for like-minded mages to band together and take on job requests. Among them, Fairy Tail stands out from the rest as a place of strength, spirit, and family.
Yuu-Yuu-Hakusho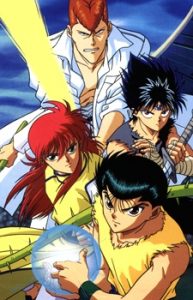 One fateful day, Yuusuke Urameshi, a 14-year-old delinquent with a dim future, gets a miraculous chance to turn it all around when he throws himself in front of a moving car to save a young boy. His ultimate sacrifice is so out of character that the authorities of the spirit realm are not yet prepared to let him pass on. Koenma, heir to the throne of the spirit realm, offers Yuusuke an opportunity to regain his life through completion of a series of tasks. With the guidance of the death god Botan, he is to thwart evil presences on Earth as a Spirit Detective.
Katanagatari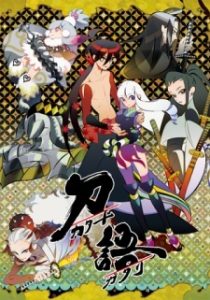 In an Edo-era Japan lush with a variety of sword-fighting styles, Shichika Yasuri practices the most unique one: Kyotouryuu, a technique in which the user's own body is wielded as a blade. The enigmatic seventh head of the Kyotouryuu school, Shichika lives quietly in exile with his sister Nanami until one day—the wildly ambitious strategist Togame barges into their lives.
Ranma ½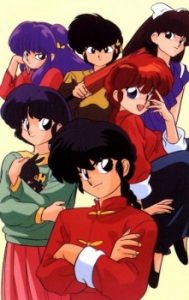 Ranma Saotome is a top-class martial artist and prodigy at the Saotome "Anything-Goes" school of martial arts. While training in China, he and his father meet a terrible fate when they accidentally fall into a cursed spring. Now, Ranma is cursed to turn into a girl when splashed with cold water, and only hot water can turn him back into a boy.
Dragon Quest: Dai no Daibouken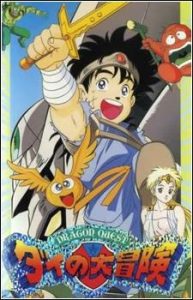 After the defeat of the demon lord Hadlar all of the monsters were unleashed from his evil will and moved to the island of Delmurin to live in peace. Dai is the only human living on the island. Having been raised by the kindly monster Brass, Dai's dream is to grow up to be a hero. He gets to become one when Hadlar is resurrected and the previous hero, Avan, comes to train Dai to help in the battle. But Hadlar, announcing that he now works for an even more powerful demon lord, comes to kill Avan. To save his students Avan uses a Self-Sacrifice spell to attack, but is unable to defeat Hadlar. When it seems that Dai and Avan's other student Pop are doomed a mark appears on Dai's forehead and he suddenly gains super powers and is able to fend off Hadlar. The two students then go off on a journey to avenge Avan and bring peace back to the world.
Toriko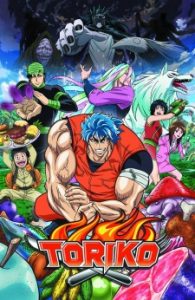 Welcome to the Gourmet Age, where happiness is measured by what you eat. In an era in which life revolves around fine cuisine, people will go to great lengths to procure special ingredients which have the power to turn a nice meal into a heavenly delight. However, since these delicious additives usually come from rare, powerful creatures, Gourmet Hunters are called upon to gather them.
Bleach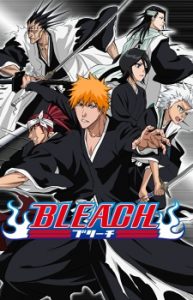 Ichigo Kurosaki is an ordinary high schooler—until his family is attacked by a Hollow, a corrupt spirit that seeks to devour human souls. It is then that he meets a Soul Reaper named Rukia Kuchiki, who gets injured while protecting Ichigo's family from the assailant. To save his family, Ichigo accepts Rukia's offer of taking her powers and becomes a Soul Reaper as a result.
References: Myanimelist