Etotama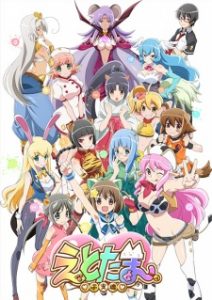 Here are my favorite picks for anime like Etotama. Keep in mind the list is in no particular order. Enjoy!
Sabage-bu!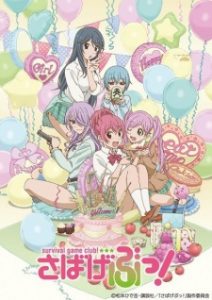 Draw your weapons and take aim, because Sabagebu! is coming at you! Momoka Sonokawa was just minding her own business on the train one day when she encountered a pervert. Before she could do anything about it, a girl named Miou appears, brandishing two pistols and and scaring him off, only to be arrested herself a few minutes later for possessing firearms.
Show By Rock!!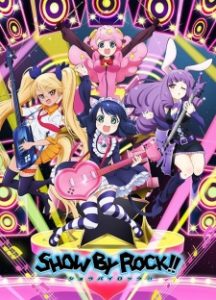 The great music adventure in Show by Rock!! begins after Cyan decides to play her favorite rhythm game and suddenly gets sucked in, finding herself in a world called Midi City where music reigns supreme. She learns that anyone who delivers amazing and powerful music also has the ability to control the city. However, not all music is pure. An evil plan is set in motion to engulf the whole Midi City in darkness. Is it too late for Cyan to do something?
Fruits Basket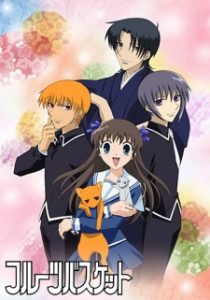 After the accident in which she lost her mother, 16-year-old Tooru moves in with her grandfather, but due to his home being renovated, is unable to continue living with him. Claiming she will find someone to stay with but also fearing the criticism of her family and not wanting to burden any of her friends, Tooru resorts to secretly living on her own in a tent in the woods.
Baka and Test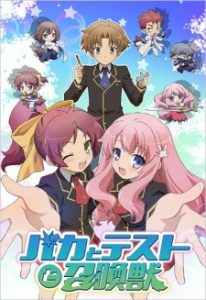 The story centers around Akihisa Yoshii, the "baka" of the title. His academy rigidly divides up the student body into classes based on the results of tests. The prodigies are in the A class with reclining seats complete with air conditioning, but Akihisa is in F class, the lowest rung of the school ladder which is furnished only with low, decrepit tables and worn-out straw tatami mats. A girl named Mizuki Himeji is actually one of the smartest girls in Akihisa's sophomore year, but she had a fever on test day and was pigeonholed into the F class. Besides Mizuki (who Akihisa secretly adores), the F class also has Yuuji Sakamoto, the class president who has been Akihisa's friend and partner-in-crime since the freshman year.
Castle Town Dandelion
The Sakurada siblings live a normal life in a typical Japanese household. Well, that's what their father, the king, wants for them at least. As members of the royal family, each sibling possesses a unique ability, and over two thousand security cameras have been placed around town to make sure the children are safe and sound. Moreover, all nine of them have been designated as a potential successor to the throne with the decision that the next ruler will be selected through an election.
Kemono Friends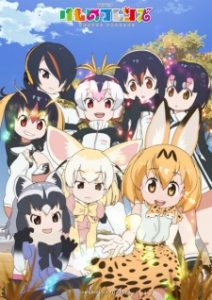 Japari Park is an untamed paradise where many humanoid animals, known as "Friends," live their everyday lives in all corners of the natural environmental park. One lazy afternoon in the savannah area, the energetic Serval encounters a peculiar new Friend. Curious, she swiftly takes down the Friend, named Kaban, to try and discover what species she is. To Serval's disappointment, not even Kaban herself knows the answer.
Ben-To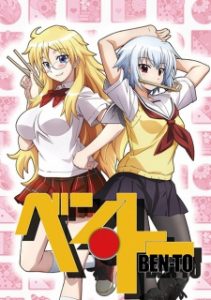 April 6th, 2011—that was the day that 15-year-old You Satou was knocked unconscious while reaching for a half-priced bento, a prepackaged meal sold at the supermarket. By the time he woke up on the ground, all the bento boxes were gone. He left the supermarket hungry and in pain, only for the same thing to happen the next day.
Noragami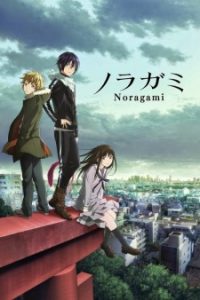 In times of need, if you look in the right place, you just may see a strange telephone number scrawled in red. If you call this number, you will hear a young man introduce himself as the Yato God. Yato is a minor deity and a self-proclaimed "Delivery God," who dreams of having millions of worshippers. Without a single shrine dedicated to his name, however, his goals are far from being realized. He spends his days doing odd jobs for five yen apiece, until his weapon partner becomes fed up with her useless master and deserts him.
Dog Days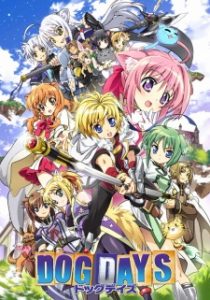 Dog Days takes place in the world of Flonyard, an alternate Earth inhabited by beings who resemble humans, but also have the ears and tails of specific animals. The Republic of Biscotti, a union of dog-like citizens, has come under attack by the feline forces of the Galette Leo Knights. In an effort to save Biscotti, Princess Millhiore summons a champion from another world in order to defend her people. That champion is Cinque Izumi, a normal junior high student from Earth.
Choujigen Game Neptune The Animation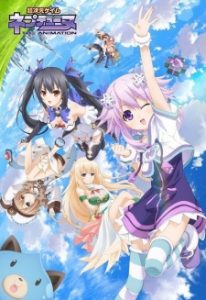 After years of fruitless war between the four realms of Gamindustri (Planeptune, Lastation, Lowee and Leanbox) over Share energy, the source of their strength based on how much their people have faith in their goddesses, the four CPUs that rule over them have finally signed a friendship treaty. The treaty bans any attempt at claiming Share energy through military force, in hopes of bringing peace and prosperity to their worlds. Yet, a month after the treaty, Neptune, the CPU Goddess of Planeptune, spends her time goofing off and playing games rather than doing her job, leaving her land's Shares plummeting.
References: Myanimelist