10 Anime Like My First Girlfriend Is a Gal
My First Girlfriend Is a Gal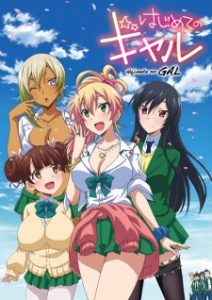 Here are my favorite picks for anime like My First Girlfriend Is a Gal. Keep in mind the list is in no particular order. Enjoy!
Prison School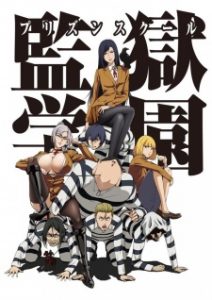 Located on the outskirts of Tokyo, Hachimitsu Private Academy is a prestigious all-girls boarding school, famous for its high-quality education and disciplined students. However, this is all about to change due to the revision of the school's most iconic policy, as boys are now able to enroll as well. At the start of the first semester under this new decree, a mere five boys have been accepted, effectively splitting the student body into a ratio of two hundred girls to one boy. Kiyoshi, Gakuto, Shingo, Andre, and Jo are quickly cast away without having a chance to make any kind of a first impression. Unable to communicate with their fellow female students, the eager boys set their sights on a far more dangerous task: peeping into the girls' bath!
Oreshura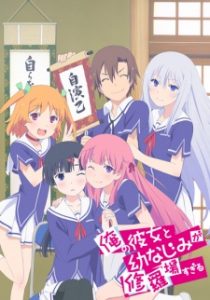 The infidelity of Eita Kidou's parents not only made his family fall apart but also made him skeptic of love. Having no intention to delve into romance, Eita devotes his entire high school life to his studies in order to become a doctor.
Gamers!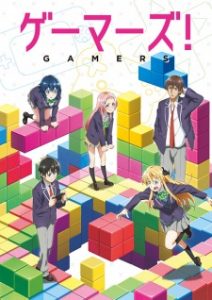 This is a story that revolves around certain students and one hobby. Amano Keita is our lonely protagonist who has a passion for gaming and is friends with Uehara Tasuku, who is secretly a fellow gamer and is someone who believes his life is perfect. We also have Karen Tendou, the club president of the video games club and Chiaki Hoshinomori, who constantly bickers with Keita. This is a story filled with a non-stop sequence of comedy scenes and misunderstandings. Our chaotic romantic comedy now begins!
B-gata H-kei
Yamada, first name withheld, is a 15-year-old girl who has just entered Takizawa High School. Easily considered exceptionally beautiful, she has only one problem with her own body, she thinks her vagina looks weird and is very self-conscious about it. Upon entering high school, her dream was to have casual sex with 100 men but therein lies the problem, she believes an experienced partner will tease her about the way her vagina looks or simply the fact that she's a virgin. She stumbles upon the solution in the form of Kosuda Takashi, a fellow virgin, whom she believes will help ease the transition to more experienced partners.
Eiken: Eikenbu yori Ai wo Komete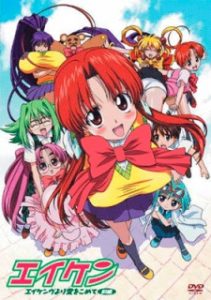 To some people, Densuke Mifune looks like the luckiest man in the world. Thanks to a chance encounter with the brilliant, beautiful, busty, but extremely shy Chiharu Shinonome, Eiken: Eikenbu yori Ai wo Komete sees Densuke being forcibly invited to join the mysterious Eiken Club. Led by Kirika Misono, she recruited Densuke both for his completely boring, unassuming nature and his completely accidental groping of Chiharu's chest.
Please Tell Me! Galko-chan
At first glance, Galko, Otako, and Ojou are three high school girls who seem like they wouldn't have anything to do with each other. Galko is a social butterfly with a reputation for being a party animal, even though she is actually innocent and good-hearted despite her appearance. Otako is a plain-looking girl with a sarcastic personality and a rabid love of manga. And Ojou is a wealthy young lady with excellent social graces, though she can be a bit absent-minded at times. Despite their differences, the three are best friends, and together they love to talk about various myths and ask candid questions about the female body.
Heaven's Lost Property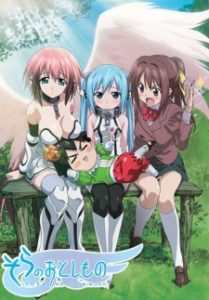 Ever since he was a child, Tomoki Sakurai has always woke up with tears after a dream of an angel. His childhood friend Sohara Mitsuki worries about this and decides to seek the help of Eishirou Sugata, an eccentric sky maniac. He concludes that Tomoki's dream is undoubtedly connected to what is known as the New World, a floating anomaly that scientists have failed to understand.
Nisekoi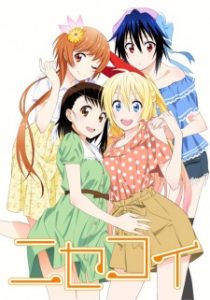 Raku Ichijou, a first-year student at Bonyari High School, is the sole heir to an intimidating yakuza family. Ten years ago, Raku made a promise to his childhood friend. Now, all he has to go on is a pendant with a lock, which can only be unlocked with the key which the girl took with her when they parted.
Baka Dakedo Chinchin Shaburu no Dake wa Jouzu na Chii-chan
In the heat of summer, a student who lives alone due to complicated circumstances with his family runs into a classmate at a convenience store. Her name is Shiinea Chieri, or Chii-chan, and she has large breasts, a nice figure, and is notably open about her sexuality and escapades. The chance of being with her seems slim… but then she smiles…
Rosario + Vampire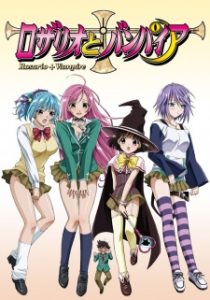 Youkai Academy is a seemingly normal boarding school, except that its pupils are monsters learning to coexist with humans. All students attend in human form and take normal academic subjects, such as literature, gym, foreign language, and mathematics. However, there is one golden rule at Youkai Academy—all humans found on school grounds are to be executed immediately!
References: Myanimelist