Food Wars!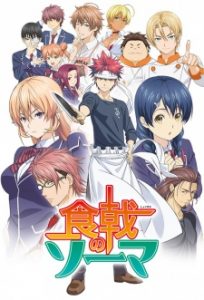 Here are my favorite picks for anime like Food Wars!. Keep in mind the list is in no particular order. Enjoy!
Yakitate!! Japan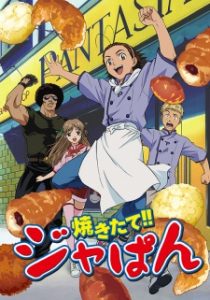 Yakitate means "fresh baked", but the word "Japan" is actually a pun – pan means bread in Japanese, so Kazuma is out to make Japan, a unique Japanese bread to compete with the best bread from around the world!
Gourmet Girl Graffiti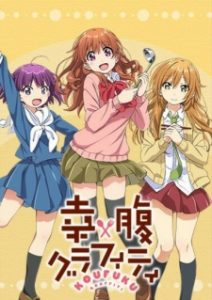 The path to becoming a fine wife begins with being an accomplished cook—at least, that is what Ryou Machiko's late grandmother had led her to believe. For a middle schooler, Ryou's cooking skills are incomparable; but recently, though Ryou's food looks appetizing and smells inviting, the taste has not been delicious. Just when the dejected art student comes to terms with the possibility that she might continue living alone for the rest of her life, her aunt tells her that Kirin Morino—Ryou's second cousin—will begin staying with her every weekend since the younger girl has joined a cram school in Tokyo and aims to attend the same school as Ryou.
No Game No Life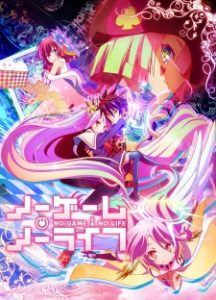 No Game No Life is a surreal comedy that follows Sora and Shiro, shut-in NEET siblings and the online gamer duo behind the legendary username "Kuuhaku." They view the real world as just another lousy game; however, a strange e-mail challenging them to a chess match changes everything—the brother and sister are plunged into an otherworldly realm where they meet Tet, the God of Games.
Toriko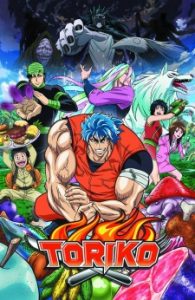 Welcome to the Gourmet Age, where happiness is measured by what you eat. In an era in which life revolves around fine cuisine, people will go to great lengths to procure special ingredients which have the power to turn a nice meal into a heavenly delight. However, since these delicious additives usually come from rare, powerful creatures, Gourmet Hunters are called upon to gather them.
Silver Spoon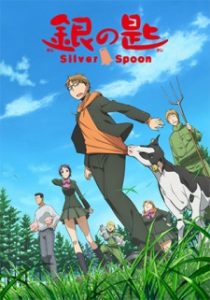 Yuugo Hachiken is studious, hard-working, and tired of trying to live up to expectations he just cannot meet. With the ushering in of a brand new school year, he decides to enrol in Ooezo Agricultural High School, a boarding school located in the Hokkaido countryside, as a means to escape from the stress brought upon by his parents.
Yume-iro Pâtissière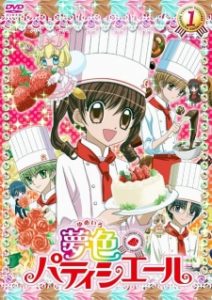 Aside from her deep passion for eating cakes, the clumsy Ichigo Amano has never been successful at anything. After an encounter with Henri Lucas, a famous patissier, Ichigo's amazing tasting abilities—although unbeknownst to her—are discovered. Recognizing her talent, Henri offers her the chance to attend St. Marie Academy, a prestigious culinary school which specializes in desserts.
Sweetness and Lightning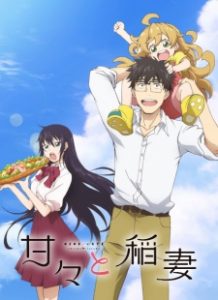 Since the death of his wife, Kouhei Inuzuka has been caring for his young daughter Tsumugi to the best of his abilities. However, with his lack of culinary knowledge and his busy job as a teacher, he is left relying on ready-made meals from convenience stores to feed the little girl. Frustrated at his own incapability to provide a fresh, nutritious meal for his daughter, Kouhei takes up an offer from his student, Kotori Iida, to come have dinner at her family's restaurant. But on their very first visit, the father and daughter discover that the restaurant is often closed due to Kotori's mother being away for work and that Kotori often eats alone. After much pleading from his pupil, Kouhei decides to continue to go to the restaurant with Tsumugi to cook and share delicious homemade food with Kotori.
Kill la Kill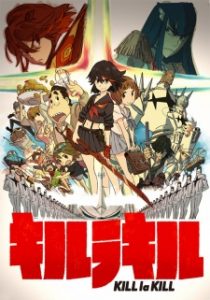 After the murder of her father, Ryuuko Matoi has been wandering the land in search of his killer. Following her only lead—the missing half of his invention, the Scissor Blade—she arrives at the prestigious Honnouji Academy, a high school unlike any other. The academy is ruled by the imposing and cold-hearted student council president Satsuki Kiryuuin alongside her powerful underlings, the Elite Four. In the school's brutally competitive hierarchy, Satsuki bestows upon those at the top special clothes called "Goku Uniforms," which grant the wearer unique superhuman abilities.
Prince of Tennis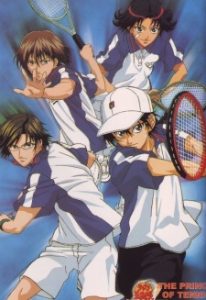 he world of tennis is harsh and highly competitive. Numerous schools from Japan battle it out to determine the best of the best.  Seishin Gakuen Junior High School, more commonly known as Seigaku, is one of the most prominent contestants in this battle of the finest. Their team line-up gets even stronger with the sudden arrival of a young prodigy from the West, Ryouma Echizen, who is determined to prove himself and escape the towering shadow of his legendary father. This fine addition changes the team forever.
Chuuka Ichiban!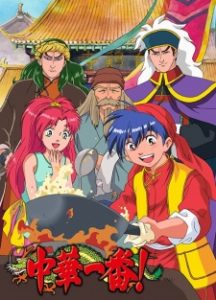 The story takes place in 19th century China during the Qing Dynasty, where the Emperor was weakened and the country was close to chaos. It is also during a fictitious era called "The Era of the Cooking Wars". It was an era in which top chefs with different cooking styles tried their best to improve their skills and to become the best chef in China. It is a country where insulting a high-grade chef or fooling around with cooking could land a person in a jail, and impersonating a top-chef is as good as usurpation of authority. Chefs compete with each other in order to gain respect and even power, but also with the risks of losing everything.
References: Myanimelist