GetBackers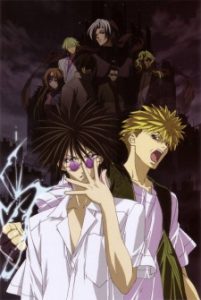 Here are my favorite picks for anime like GetBackers. Keep in mind the list is in no particular order. Enjoy!
Black Cat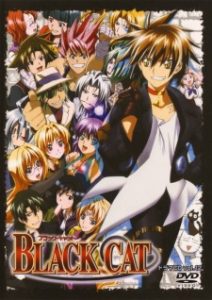 Cpmpleting every job with ruthless accuracy, Train Heartnet is an infamous assassin with no regard for human life. Donning the moniker "Black Cat" in the underground world, the elite killer works for the powerful secret organization known only as Chronos.
Gintama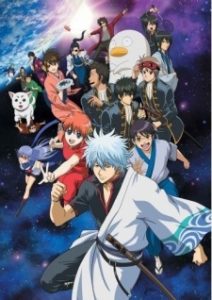 The Amanto, aliens from outer space, have invaded Earth and taken over feudal Japan. As a result, a prohibition on swords has been established, and the samurai of Japan are treated with disregard as a consequence.
Darker than Black: Kuro no Keiyakusha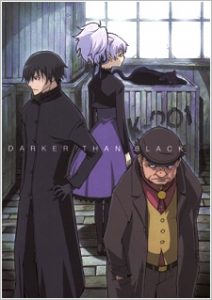 It has been 10 years since Heaven's Gate appeared in South America and Hell's Gate appeared in Japan, veiling the once familiar night sky with an oppressive skyscape. Their purposes unknown, these Gates are spaces in which the very laws of physics are ignored. With the appearance of the Gates emerged Contractors, who, in exchange for their humanity, are granted supernatural abilities.
Bus Gamer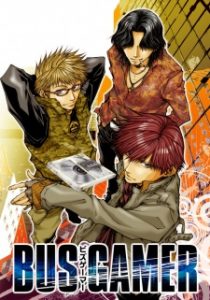 When three complete strangers, Mishiba Toki, Nakajyo Nobuto, and Saitoh Kazuo, are hired by a corporation to compete in the Bus Game, an illegal dog-fight conducted in strict secrecy, they are given the team code of "Team AAA" (Triple Anonymous). This group of three who differ entirely from their living environments to their personalities have to work together effectively, but without mutually wiping out their mistrust of each other or prying into each other's privacy. They only have one point in common—each of them need a large amount of money for their individual circumstances. To get the money, they must play in the game despite their very own lives being at stake.
Tiger & Bunny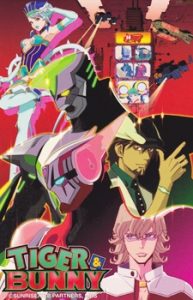 In Stern Bild City, those with special abilities are called "NEXT," and can use their powers for good or bad. A unique organized group of NEXT appear regularly on Hero TV, where they chase down evildoers to bring limelight to their sponsors and earn Hero Points in the hopes of becoming the next "King of Heroes."
Devil May Cry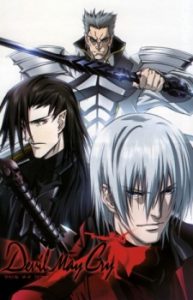 Devil May Cry follows the story of the demon hunter known as Dante. As a half demon, half human, he uses his trusty sword Rebellion and his two guns Ebony and Ivory to take on missions. Dante owns and runs "Devil May Cry," a business that specializes in hunting and killing demon-related problems.
Trigun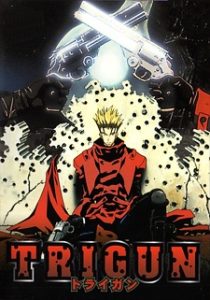 Vash the Stampede is the man with a $$60,000,000,000 bounty on his head. The reason: he's a merciless villain who lays waste to all those that oppose him and flattens entire cities for fun, garnering him the title "The Humanoid Typhoon." He leaves a trail of death and destruction wherever he goes, and anyone can count themselves dead if they so much as make eye contact—or so the rumors say. In actuality, Vash is a huge softie who claims to have never taken a life and avoids violence at all costs.
SKET Dance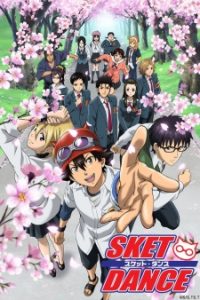 At Kaimei High School there is a special club dedicated to helping others known as the SKET Brigade. The brains of the group is Kazuyoshi "Switch" Usui, a tech-savvy otaku who speaks through speech synthesis software, while the brawn is provided by Hime "Himeko" Onizuka, the hockey stick-wielding girl once known as "Onihime." And last but not least, their leader is Yuusuke "Bossun" Fujisaki, whose latent ability is evoked by his goggles, allowing him to summon the awesome power of extraordinary concentration.
Code:Breaker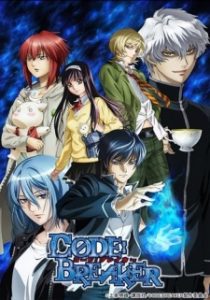 Riding the bus one day, Sakurakouji Sakura looks out the window to see people being burned alive with a blue fire and a boy her age who's unharmed and standing over the people.
Katekyo Hitman Reborn!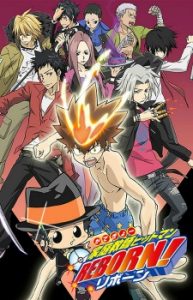 There is no putting it lightly—Tsunayoshi Sawada is just no good. He is clumsy, talentless, and desperately in love with the school idol Kyouko Sasagawa, a girl so completely out of his league. Dubbed "Loser Tsuna" by his classmates, he seems to be the very personification of failure in the guise of a middle-schooler.
References: Myanimelist