10 Anime Like Hinako Note
Hinako Note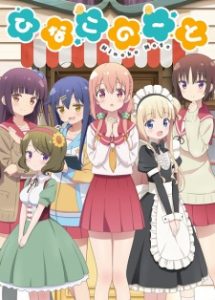 This is a list of anime recommendations of anime similar to Hinako Note. Bear in mind that this list is in no particular order.
Is the Order a Rabbit?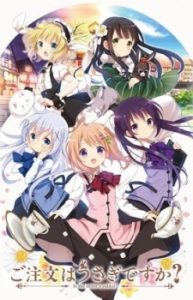 Kokoa Hoto is a positive and energetic girl who becomes friends with anyone in just three seconds. After moving in with the Kafuu family in order to attend high school away from home, she immediately befriends the shy and precocious granddaughter of Rabbit House cafe's founder, Chino Kafuu, who is often seen with the talking rabbit, Tippy, on her head.
Hanayamata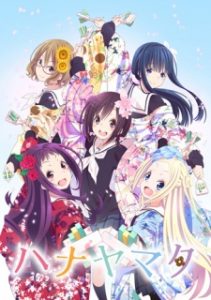 Naru Sekiya is an average 14-year-old girl with average intelligence, average athleticism, and average talents. She once had hopes that starting high school would change all that. Unfortunately, the reality could not be further from the truth and she remains a wallflower. Why can't real life be like fairy tales where a handsome prince lifts a poor girl from obscurity and transforms her into a dazzling princess?
Pan de Peace!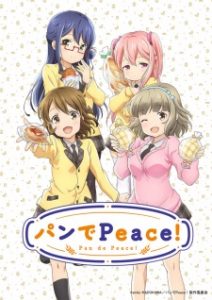 The "cute and soft bread four-panel manga" centers around Minami, an air-headed girl who is starting high school and who loves eating bread for breakfast. Baked goods bring happiness everyday to her and her classmates the reliable Yuu, the pastry-baking Fuyumi, and the independent Noa.
Anne Happy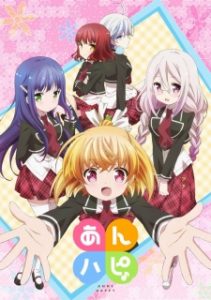 Tennomifune Academy is an elite institution for the best and the brightest, with the exception of Class 1-7, the so-called "Happiness Class." Each member of the classroom copes with personal misfortunes, and the special class is geared to help them move past their issues and find true happiness.
Yuru Yuri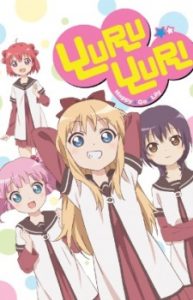 After a year in grade school without her childhood friends, first year student Akari Akaza is finally reunited with second years Yui Funami and Kyouko Toshinou at their all-girls' middle school. During the duo's first year, Yui and Kyouko formed the "Amusement Club" which occupies the now nonexistent Tea Club's room. Shortly after Akari joins, one of her fellow classmates, Chinatsu Yoshikawa, pays the trio a visit under the impression that they are the Tea Club; it is only once the three girls explain that the Tea Club has been disbanded that they can convince Chinatsu to join the Amusement Club—a group with no purpose other than to provide entertainment for its members.
Non Non Biyori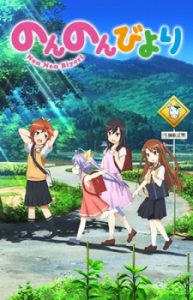 Asahigaoka might look like typical, boring countryside to most; however, no day in this village can ever be considered colorless thanks to five students of varying ages occupying the only class in the only school in town. The youngest student is first grader Renge Miyauchi, who brings an unadulterated wit, curiosity, and her characteristic catchphrase, "Nyanpasu!" Then there are the Koshigaya siblings consisting of the quiet ninth grader and elder brother Suguru, diminutive eighth grader Komari, and the mischievous seventh grader Natsumi. The recent arrival of Tokyo-raised fifth grader Hotaru Ichijou, who appears overdeveloped for her age and thus naturally holds an air of maturity, rounds out this lively and vibrant group of five classmates.
Kuma Miko: Girl Meets Bear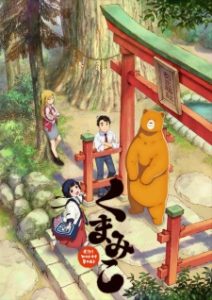 What does a bear know about life in the big city? For Machi Amayadori's sake, hopefully a lot! The young shrine maiden has spent her whole life in the rural mountains with Natsu, her talking guardian bear. Now, at fourteen, she wants to take a chance and attend high school in the big city. Can Natsu really prepare her for city life? Or will his wacky trials be too much for even Machi to bear?
Tamayura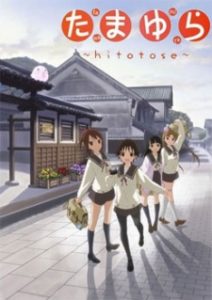 As a little girl, Fuu Sawatari's father taught her to love photography. They took pictures everywhere they went. But after he passed away, seeing those photographs only served as a reminder of her loss, so she locked them away to be forgotten. Years later, her brother Kou finds their father's picture album, and as he flips through its pages, the pictures remind Fuu of all the happy memories of her father that she will carry with her forever.
Kiniro Mosaic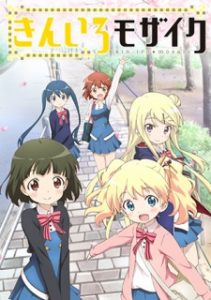 Shinobu Oomiya once left Japan to participate in a homestay in England. During her time there, she became close friends with Alice Cartelet, the daughter of the family she was living with. However, when it was time for Shinobu to return to Japan, the two were able to express their sorrow despite the language barrier between them.
Wakaba Girl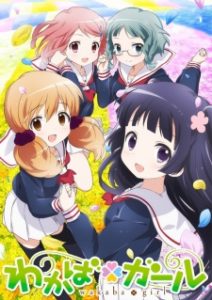 The story centers around the activities of Wakaba Kohashi, "a slightly out-of-tune super" daughter of a well-to-do family, and her friends. Wakaba (literally, "young leaves") looks like an elegant rich daughter, but she admires the trendy gyaru fashion subculture. There is also the pure, innocent, fairy-tale-like Moeko. Mao is capricious and behaves in her own way. Nao used to be an athletic type of girl, but now loves the boys-love genre.
References: Myanimelist