10 Anime Like Howl's Moving Castle
Howl's Moving Castle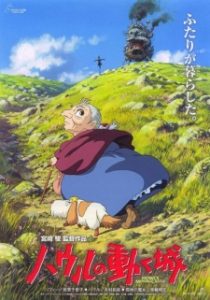 Here are my favorite picks for anime like Howl's Moving Castle. Keep in mind the list is in no particular order. Enjoy the recommendations!
Spirited Away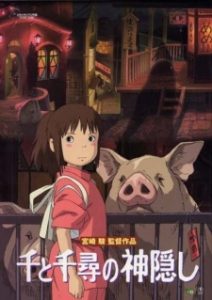 Stubborn, spoiled, and naïve, 10-year-old Chihiro Ogino is less than pleased when she and her parents discover an abandoned amusement park on the way to their new house. Cautiously venturing inside, she realizes that there is more to this place than meets the eye, as strange things begin to happen once dusk falls. Ghostly apparitions and food that turns her parents into pigs are just the start—Chihiro has unwittingly crossed over into the spirit world. Now trapped, she must summon the courage to live and work amongst spirits, with the help of the enigmatic Haku and the cast of unique characters she meets along the way.
Castle in the Sky
Castle in the Sky takes place in a world where humanity once built great flying cities. A catastrophe later destroyed all of these majestic creations, forcing the human race to once again live on the ground. Despite these setbacks, humanity still has a passion for flight and explores the skies with planes and airships. A young girl named Sheeta is on one such airship, having been abducted by the government agent Muska. When the ship is attacked by the air pirate Captain Dola, Sheeta takes the opportunity to escape.
Kiki's Delivery Service
Kiki, a 13-year-old witch-in-training, must spend a year living on her own in a distant town in order to become a full-fledged witch. Leaving her family and friends, Kiki undertakes this tradition when she flies out into the open world atop her broomstick with her black cat Jiji. As she settles down in the coastal town of Koriko, Kiki struggles to adapt and ends up wandering the streets with no place to stay—until she encounters Osono, who offers Kiki boarding in exchange for making deliveries for her small bakery. Before long, Kiki decides to open her own courier service by broomstick, beginning her journey to independence. In attempting to find her place among the townsfolk, Kiki brings with her exciting new experiences and comes to understand the true meaning of responsibility.
Last Exile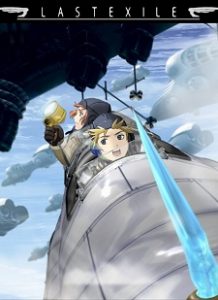 In the world of Prester, flight is the dominant mode of transportation, made possible by Claudia Fluid: a liquidized form of the crystals that are produced on the planet. An organization known solely as "the Guild" has absolute authority over the skies, with a monopoly on the engines that make use of this fluid. Moreover, as ecological disasters destabilize the warring countries of Anatoray and Disith, the Guild also arbitrates in the disputes between the two. Caught in the middle of the conflict are Sky Couriers, piloting small, two-person vanships that fly freely through the sky.
The Earl and the Fairy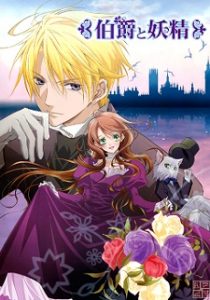 In the nineteenth century, we find Lydia Carlton living in Scotland, making a living as a fairy doctor. She is one of those rare humans who can see and communicate with fairies. But no one believes her. However, Edgar is in need of someone with a vast knowledge of fairy lore, and Lydia is just that person. After rescuing her, he becomes her employer, but there are many secrets and emotions that seem to follow Edgar, who claims to be the Blue Knight's Earl.
Children Who Chase Lost Voices
Strange sounds in the darkness… Unearthly music from an old crystal radio… These are all the warning Asuna Watase has before a simple walk to her clubhouse catapults her into a nightmarish adventure that will take her beneath the Earth to a lost land beyond the realm of legend! Attacked by a strange monstrous creature, rescued by a mysterious stranger and pursued by a relentless enemy, Asuna finds herself enmeshed in a centuries old mystery that will bind her to a strange young defender and lead her inevitably, towards a secret that may hold the key to life itself!
My Neighbor Totoro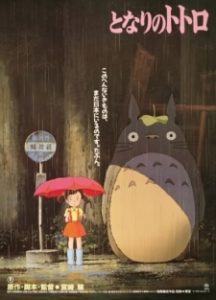 In 1950s Japan, Tatsuo Kusakabe relocates himself and his two daughters, Satsuki and Mei, to the countryside to be closer to their mother, who is hospitalized due to long-term illness. As the girls grow acquainted with rural life, Mei encounters a small, bunny-like creature in the yard one day. Chasing it into the forest, she finds "Totoro"—a giant, mystical forest spirit whom she soon befriends. Before long, Satsuki too meets Totoro, and the two girls suddenly find their lives filled with magical adventures in nature and fantastical creatures of the woods.
Fractale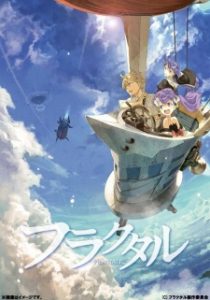 The story takes place on an island, where a "Fractale System" is beginning to collapse. One day, Clain finds an injured girl called Phryne under a cliff. She disappears leaving a pendant. Clain sets out for a journey with the girl-shaped avatar Nessa to look for Phryne and discovers the secret of the Fractale System.
Princess Jellyfish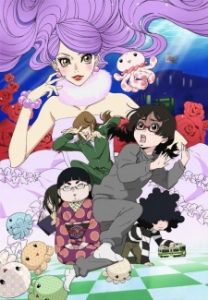 Ever since her late mother took her to an aquarium when she was young, Tsukimi Kurashita has been obsessed with jellyfish, comparing their flowing tentacles to a princess's white dress. Now living with five other unemployed otaku women, 19-year-old Tsukimi spends her days as a social outcast dreaming of becoming an illustrator.
Princess Mononoke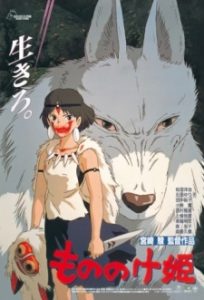 When an Emishi village is attacked by a fierce demon boar, the young prince Ashitaka puts his life at stake to defend his tribe. With its dying breath, the beast curses the prince's arm, granting him demonic powers while gradually siphoning his life away. Instructed by the village elders to travel westward for a cure, Ashitaka arrives at Tatara, the Iron Town, where he finds himself embroiled in a fierce conflict: Lady Eboshi of Tatara, promoting constant deforestation, stands against Princess San and the sacred spirits of the forest, who are furious at the destruction brought by the humans. As the opposing forces of nature and mankind begin to clash in a desperate struggle for survival, Ashitaka attempts to seek harmony between the two, all the while battling the latent demon inside of him. Princess Mononoke is a tale depicting the connection of technology and nature, while showing the path to harmony that could be achieved by mutual acceptance.
References: Myanimelist