Ikkitousen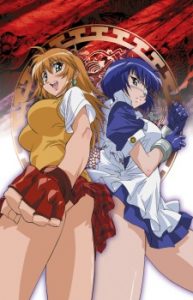 Here are my favorite picks for anime like Ikki Tousen. Keep in mind the list is in no particular order. Enjoy!
Tenjou Tenge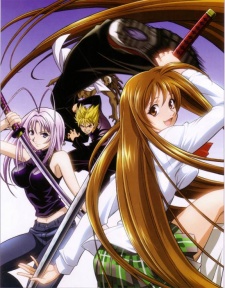 For some people, high school represents the opportunity for a fresh start. You can take new classes and make new friends. For Souichiro Nagi and Bob Makihara, though, high school means something different: the chance to become the top fighters in the entire student body! Too bad Toudou Academy is the hardest possible place to realize their dreams. Their new high school is no ordinary academic institution. Rather than concentrating on classic subjects like math and science, Toudou Academy was created for the sole purpose of reviving the martial arts in Japan!
Queen's Blade: Rurou no Senshi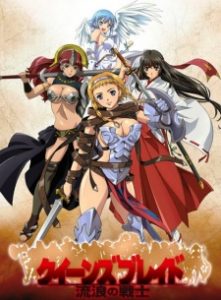 In a land where a queen is chosen every few years solely by winning a tournament, there can be no short supply of formidable opponents. For one woman warrior however, an early defeat clearly shows her that she is lacking in experience though she may be bountiful in body. Fortunately, while defeat could spell one's doom, her life is saved by a powerful stranger. But unfortunately for this savior, less-than-pure motives and shrewd family members mean her reward is a prison cell. Her release is prompt when the unseasoned warrior she saved, tired of her current lifestyle of nobility, sets off to prove herself.
Koihime†Musou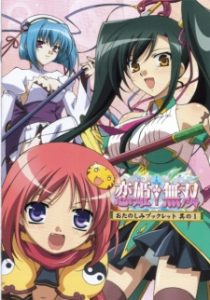 This anime is based on an eroge game by Baseson, which was loosely based on the classic Chinese novel Romance of the Three Kingdoms. Having lost her family to bandits during night raid, Kanu swears, she will not let others share the same pain. She quickly becomes a well-known and feared by villains bandit hunter. During her journey she comes across others, who wish to join her cause. One of them is a girl RinRin, who had similar experience with bandits in the past.
Senran Kagura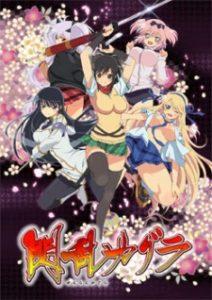 The Hanzo Academy is a prestigious prep school with a secret known only to a select few. Behind its walls is a training course for shinobi; trained spies and assassins that centuries ago had served the shoguns for their political and military needs. Today the tradition continues with five young female trainees with diverse personalities: the care-free Asuka, fierce yet perverted Katsuragi, the sweet and innocent Hibari, stoic and protective Yagyuu, and their mature, class representative, Ikaruga.
K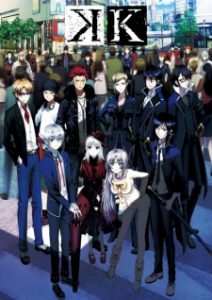 "Kings" are individuals who have been bestowed with incredible supernatural powers and granted the ability to recruit others into their clans. Protecting the lives and honor of their clansmen is an integral part of the Kings' duties. After a video depicting the heinous murder of a Red Clansman spreads virally, the unassuming student Yashiro Isana is accused of homicide. Now, a manhunt is underway for his head, bringing him into contact with the infamous "Black Dog" Kurou Yatogami—a skilled swordsman and martial artist determined to follow the wishes of his late master, the Seventh King.
Najica Blitz Tactics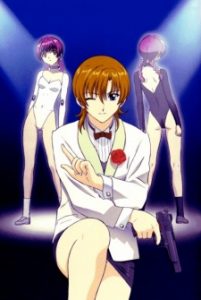 Najica Hiiragi, perfumer and secret agent, is sent out on a number of recovery missions to round up rogue humaritts, androids with combat abilities. Najica is assigned a humaritt partner, Lila, whom Najica is to groom as an agent and receive assistance from along the way. As Najica grows to accept Lila, each new mission they embark on reveals more and more about the capabilities and mysterious origins of the humaritts.
Ben-To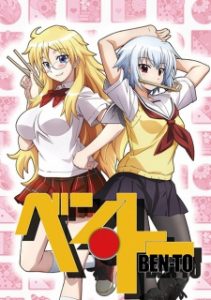 April 6th, 2011—that was the day that 15-year-old You Satou was knocked unconscious while reaching for a half-priced bento, a prepackaged meal sold at the supermarket. By the time he woke up on the ground, all the bento boxes were gone. He left the supermarket hungry and in pain, only for the same thing to happen the next day.
Samurai Girl Real Bout High School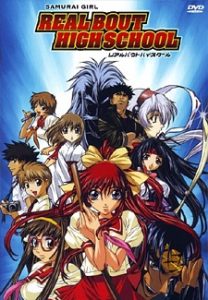 At Daimon High School, kids settle their disputes by dueling with each other in the school's official K-Fight battle arena. Ryoko Mitsurugi, samurai girl and undefeated K-Fight champion, is called upon by a mysterious Priestess to protect the Earth from an invasion coming from the alternate universe of Solvania. She must face battles that will test her skills, her friendships, and her heart in order to find her true strength as a samurai warrior.
Manyuu Hikenchou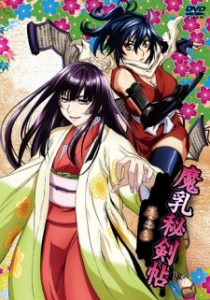 The Edo period of Japan gave rise to a clan of warriors with a very specialized, magical skill. The clan was known as the Manyuu, and the skill was the ability to administer a sword strike that could shrink the size of a woman's breasts. This might not seem like an ability that could exert power over a land, but in Manyuu Hikenchou, large breasts denote status, wealth, fame, and influence.
Miyuki-chan in Wonderland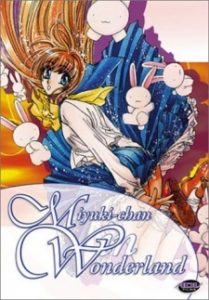 Miyuki, a cute girl, is in over her head. When late for school, she is suddenly transported to another world (Alice In Wonderland style), except that all the inhabitants of the other world are female…and they all seem to be in love with Miyuki. And the world behind her mirror is even weirder.
References: 31