10 Anime Like Interviews with Monster Girls
Interviews with Monster Girls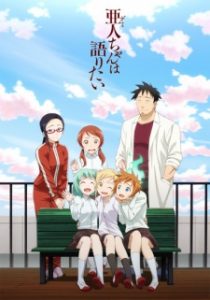 Here are my favorite picks for anime like Interviews with Monster Girls. Keep in mind the list is in no particular order. Enjoy!
Monster Musume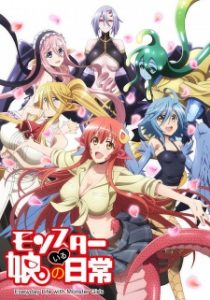 With his parents abroad, Kimihito Kurusu lived a quiet, unremarkable life alone until monster girls came crowding in! This alternate reality presents cutting-edge Japan, the first country to promote the integration of non-human species into society. After the incompetence of interspecies exchange coordinator Agent Smith leaves Kimihito as the homestay caretaker of a Lamia named Miia, the newly-minted "Darling" quickly attracts girls of various breeds, resulting in an ever-growing harem flush with eroticism and attraction.
Miss Kobayashi's Dragon Maid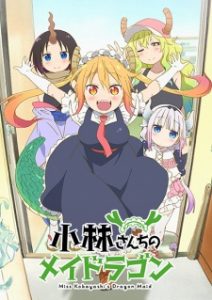 As Kobayashi sets off for another day at work, she opens her apartment door only to be met by an unusually frightening sight—the head of a dragon, staring at her from across the balcony. The dragon immediately transforms into a cute, busty, and energetic young girl dressed in a maid outfit, introducing herself as Tooru.
My Monster Secret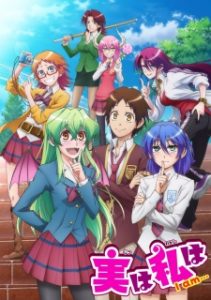 One day after school, Asahi Kuromine stumbles upon the truth that Youko Shiragami, the girl he has a crush on, is actually a vampire. According to her father's rules, Youko must now quit school in order to keep her family safe. However, Asahi does not want her to go and promises that he will keep her true nature secret. Unfortunately, this turns out to be easier said than done, as Asahi is a man who is easy to read and is unable to keep any secrets to himself.
Barakamon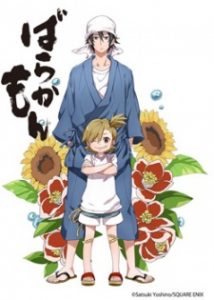 Seishuu Handa is an up-and-coming calligrapher: young, handsome, talented, and unfortunately, a narcissist to boot. When a veteran labels his award-winning piece as "unoriginal," Seishuu quickly loses his cool with severe repercussions. As punishment, and also in order to aid him in self-reflection, Seishuu's father exiles him to the Goto Islands, far from the comfortable Tokyo lifestyle the temperamental artist is used to. Now thrown into a rural setting, Seishuu must attempt to find new inspiration and develop his own unique art style—that is, if boisterous children (headed by the frisky Naru Kotoishi), fujoshi middle schoolers, and energetic old men stop barging into his house! The newest addition to the intimate and quirky Goto community only wants to get some work done, but the islands are far from the peaceful countryside he signed up for. Thanks to his wacky neighbors who are entirely incapable of minding their own business, the arrogant calligrapher learns so much more than he ever hoped to.
Alice & Zouroku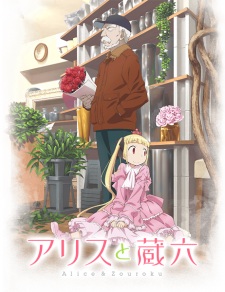 The story centers on a little girl called Sana, who is one of the children that holds the power of "Alice's Dream," an ability that enables her to materialize anything she imagines. After escaping a lab where she was a test subject, Sana ends up in a normal world where she encounters an old man named Zouroku, but will he help her?
Yozakura Quartet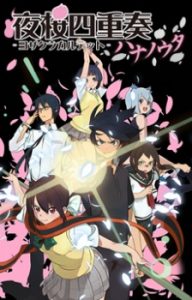 In a town where humans and demons co-exist, it takes more than a normal police force to maintain the peace. Enter the Hiizumi Life Counseling Office, a fantastic foursome of unique teenagers, each gifted with an amazing super power!
Ajin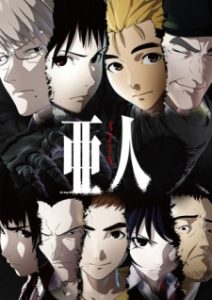 Mysterious immortal humans known as "Ajin" first appeared 17 years ago in Africa. Upon their discovery, they were labeled as a threat to mankind, as they might use their powers for evil and were incapable of being destroyed. Since then, whenever an Ajin is found within society, they are to be arrested and taken into custody immediately.
ReLIFE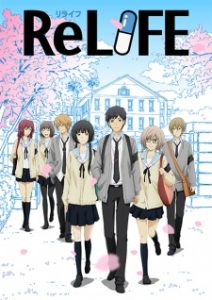 Dismissed as a hopeless loser by those around him, 27-year-old Arata Kaizaki bounces around from one job to another after quitting his first company. His unremarkable existence takes a sharp turn when he meets Ryou Yoake, a member of the ReLife Research Institute, who offers Arata the opportunity to change his life for the better with the help of a mysterious pill. Taking it without a second thought, Arata awakens the next day to find that his appearance has reverted to that of a 17-year-old.
GJ-bu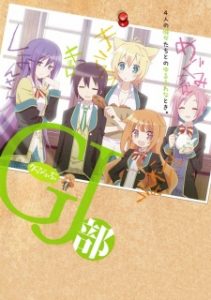 Shinomiya Kyouya is forced to become a new member of the GJ, an unidentified club that dwells in a room of the former building of a certain school. Here he meets the club leader, Mao, a short girl with a big attitude; Mao's younger sister, Megumi, who has the heart of a bipolar angel; the recognized genius with a lack of common sense, Shion; and the always-hungry and mysterious Kirara. Time flies with these unique girls around.
Gate: Jieitai Kanochi nite, Kaku Tatakaeri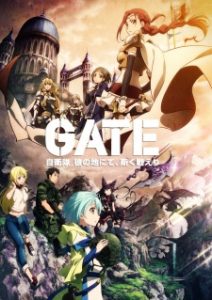 Off-duty Japan Self-Defense Forces (JSDF) officer and otaku, Youji Itami, is on his way to attend a doujin convention in Ginza, Tokyo when a mysterious portal in the shape of a large gate suddenly appears. From this gate, supernatural creatures and warriors clad in medieval armor emerge, charging through the city, killing and destroying everything in their path. With swift actions, Youji saves as many lives as he can while the rest of the JSDF direct their efforts towards stopping the invasion.
References: Myanimelist