10 Anime like Kara no Kyōkai
Kara No Kyokai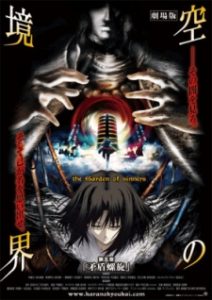 Here are my favorite picks for anime like Kara no Kyōkai. Keep in mind the list is in no particular order. Enjoy the recommendations!
Baccano!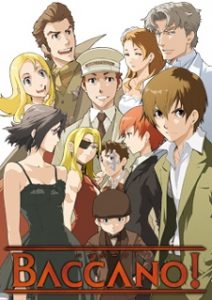 During the early 1930s in Chicago, the transcontinental train, Flying Pussyfoot, is starting its legendary journey that will leave a trail of blood all over the country. At the same time in New York, the ambitious scientist Szilard and his unwilling aide Ennis are looking for missing bottles of the immortality elixir. In addition, a war between the mafia groups is getting worse. On board the Advena Avis, in 1711, alchemists are about to learn the price of immortality.
Perfect Blue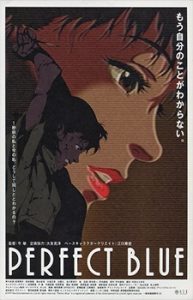 J-pop idol group CHAM! has spent the last two years entertaining its fans. Sadly, all good things must come to an end, and CHAM! must see one of its members, Mima Kirigoe, leave the group to pursue her acting career. While Mima's choice is met with a mixed response, she hopes her fans will continue to support her.
Ghost in the Shell 2: Innocence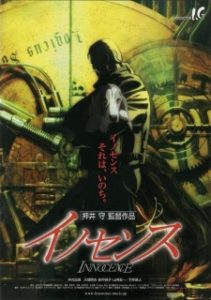 The heavily cyborged police officer Batou, newly partnered with the mostly-human Togusa after the disappearance of Major Motoko Kusanagi, is assigned to investigate a series of murders committed by prototype "sexaroids"—female androids created for sex.
Fate/stay night: Unlimited Blade Works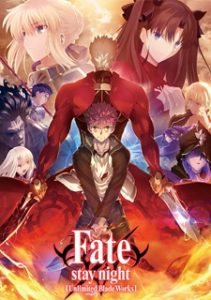 In the midst of the Fifth Holy Grail War, Caster sets her plans into motion, beginning with the capture of Shirou's Servant Saber. With the witch growing ever more powerful, Rin and Archer determine she is a threat that must be dealt with at once. But as the balance of power in the war begins to shift, the Master and Servant find themselves walking separate ways.
Denpa-teki na Kanojo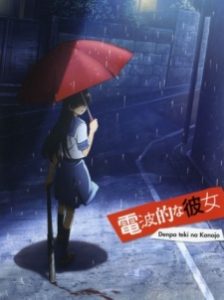 Delinquent Juu Juuzawa is a lone wolf who does not see much use in befriending people. So when a girl named Ame Ochibana claims they are linked together from their previous lives, he is highly skeptical and doesn't want anything to do with her. Even stranger is that her fondest wish is to be his servant. Thinking that Ame must be delusional, he tries to distance himself from her. But when a classmate is murdered, Juu instead decides to keep her close, believing the strange girl to be the culprit. However, her intelligence and skill begin to prove invaluable as the two begin working together to solve the murder.
Serial Experiments Lain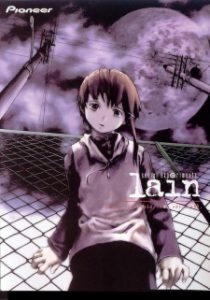 Lain Iwakura, an awkward and introverted fourteen-year-old, is one of the many girls from her school to receive a disturbing email from her classmate Chisa Yomoda—the very same Chisa who recently committed suicide. Lain has neither the desire nor the experience to handle even basic technology; yet, when the technophobe opens the email, it leads her straight into the Wired, a virtual world of communication networks similar to what we know as the internet. Lain's life is turned upside down as she begins to encounter cryptic mysteries one after another. Strange men called the Men in Black begin to appear wherever she goes, asking her questions and somehow knowing more about her than even she herself knows. With the boundaries between reality and cyberspace rapidly blurring, Lain is plunged into more surreal and bizarre events where identity, consciousness, and perception are concepts that take on new meanings.
Neon Genesis Evangelion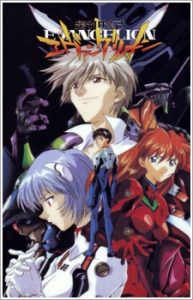 In the year 2015, the world stands on the brink of destruction. Humanity's last hope lies in the hands of Nerv, a special agency under the United Nations, and their Evangelions, giant machines capable of defeating the Angels who herald Earth's ruin. Gendou Ikari, head of the organization, seeks compatible pilots who can synchronize with the Evangelions and realize their true potential. Aiding in this defensive endeavor are talented personnel Misato Katsuragi, Head of Tactical Operations, and Ritsuko Akagi, Chief Scientist.
Blast of Tempest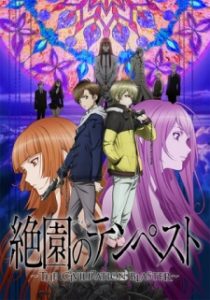 Yoshino Takigawa, an ordinary teenager, is secretly dating his best friend Mahiro's younger sister. But when his girlfriend Aika mysteriously dies, Mahiro disappears, vowing to find the one responsible and make them pay for murdering his beloved sister. Yoshino continues his life as usual and has not heard from Mahiro in a month—until he is confronted by a strange girl who holds him at gunpoint, and his best friend arrives in the nick of time to save him.
Death Parade
After death, there is no heaven or hell, only a bar that stands between reincarnation and oblivion. There the attendant will, one after another, challenge pairs of the recently deceased to a random game in which their fate of either ascending into reincarnation or falling into the void will be wagered. Whether it's bowling, darts, air hockey, or anything in between, each person's true nature will be revealed in a ghastly parade of death and memories, dancing to the whims of the bar's master. Welcome to Quindecim, where Decim, arbiter of the afterlife, awaits!
Monogatari Series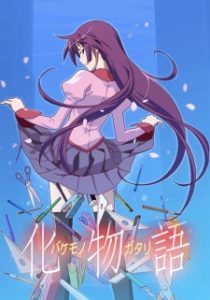 Koyomi Araragi, a third-year high school student, manages to survive a vampire attack with the help of Meme Oshino, a strange man residing in an abandoned building. Though being saved from vampirism and now a human again, several side effects such as superhuman healing abilities and enhanced vision still remain. Regardless, Araragi tries to live the life of a normal student, with the help of his friend and the class president, Tsubasa Hanekawa.
References: Myanimelist