10 Anime Like Kino's Journey: The Beautiful World
Kino's Journey: The Beautiful World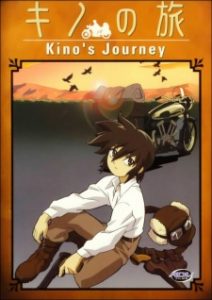 Here are my favorite picks for anime like Kino's Journey: The Beautiful World. Keep in mind the list is in no particular order. Enjoy!
Mushishi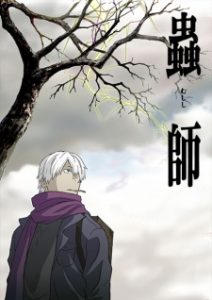 "Mushi": the most basic forms of life in the world. They exist without any goals or purposes aside from simply "being." They are beyond the shackles of the words "good" and "evil." Mushi can exist in countless forms and are capable of mimicking things from the natural world such as plants, diseases, and even phenomena like rainbows.
Haibane Renmei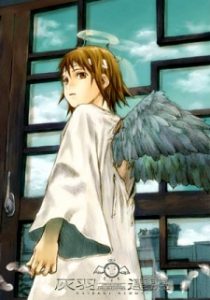 All Rakka remembers before emerging from her cocoon is the sensation of falling. Confused, she is welcomed into this new world as one of the Haibane, a group of youth with small gray wings and bright halos. Together, they live in the Old Home on the outskirts of Grie, a quiet town where wingless, halo-less people live.
Kaiba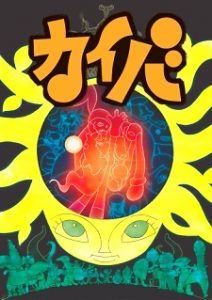 It is now possible to store memory data, so that the death of your body is not actually "death." As memories are stored in databanks, they can be "transferred" to new bodies. Because so-called "memory trading" now occurs, it is now possible to steal memories and illegally alter them.
Shigofumi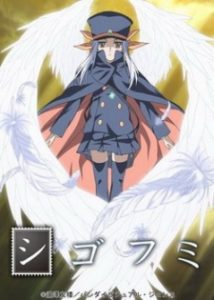 When someone dies, what should their final words be? Words that couldn't be said while still alive—of love, hate, hope, regret, or perhaps words without any importance. These words are sent through letters called "shigofumi" from the recently deceased to the living. Fumika is a mail carrier of these shigofumi, delivering them alongside staff and her partner Kanaka. However, there must be something more behind Fumika's silent exterior; shigofumi mail carriers are deceased humans with the same appearance they had just before death. Despite this, Fumika is still aging…
Ergo Proxy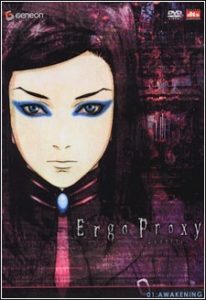 Within the domed city of Romdo lies one of the last human civilizations on Earth. Thousands of years ago, a global ecological catastrophe doomed the planet; now, life outside these domes is virtually impossible. To expedite mankind's recovery, "AutoReivs," humanoid-like robots, have been created to assist people in their day-to-day lives. However, AutoReivs have begun contracting an enigmatic disease called the "Cogito Virus" which grants them self-awareness. Re-l Mayer, granddaughter of Romdo's ruler, is assigned to investigate this phenomenon alongside her AutoReiv partner Iggy. But what begins as a routine investigation quickly spirals into a conspiracy as Re-l is confronted by humanity's darkest sins.
Casshern Sins
In the distant future, where cyborgs and humans struggle to survive after the war which destroyed the world, a being in white suit awakens. His name is Casshern and he remembers nothing of his own past.
Spice and Wolf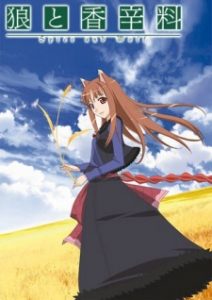 Holo is a powerful wolf deity who is celebrated and revered in the small town of Pasloe for blessing the annual harvest. Yet as years go by and the villagers become more self-sufficient, Holo, who stylizes herself as the "Wise Wolf of Yoitsu," has been reduced to a mere folk tale. When a traveling merchant named Kraft Lawrence stops at Pasloe, Holo offers to become his business partner if he eventually takes her to her northern home of Yoitsu. The savvy trader recognizes Holo's unusual ability to evaluate a person's character and accepts her proposition. Now in the possession of both sharp business skills and a charismatic negotiator, Lawrence inches closer to his goal of opening his own shop. However, as Lawrence travels the countryside with Holo in search of economic opportunities, he begins to realize that his aspirations are slowly morphing into something unexpected.
Serial Experiments Lain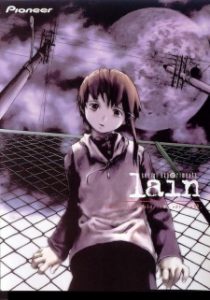 Lain Iwakura, an awkward and introverted fourteen-year-old, is one of the many girls from her school to receive a disturbing email from her classmate Chisa Yomoda—the very same Chisa who recently committed suicide. Lain has neither the desire nor the experience to handle even basic technology; yet, when the technophobe opens the email, it leads her straight into the Wired, a virtual world of communication networks similar to what we know as the internet. Lain's life is turned upside down as she begins to encounter cryptic mysteries one after another. Strange men called the Men in Black begin to appear wherever she goes, asking her questions and somehow knowing more about her than even she herself knows. With the boundaries between reality and cyberspace rapidly blurring, Lain is plunged into more surreal and bizarre events where identity, consciousness, and perception are concepts that take on new meanings.
Jing, King of Bandits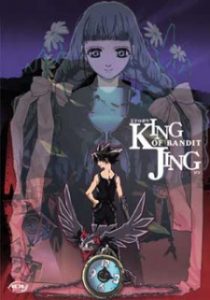 Jing may appear to be a young boy, but his remarkable skills make him one of the most feared thieves on the planet. Along with his feathered partner Kir, Jing travels from town to town, stealing anything of value regardless of the amount of security. But when he's in a pinch, he has one more trick up his sleeve: Kir bonds with Jing's right arm to perform the effectively deadly "Kir Royale" attack. And because of all this, Jing is infamously known by many as the "King of Bandits."
Ginga Tetsudou 999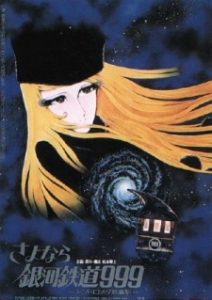 In the distant future, humanity has found a way to live forever by purchasing mechanical bodies, but this way to immortality is extraordinarily expensive. An impoverished boy, Tetsurou Hoshino, desires to purchase a pass on the Galaxy Express 999—a train that travels throughout the universe—because it is said that at the end of the line, those aboard can obtain a mechanical body for free. When Tetsurou's mother is gunned down by the villainous machine-man hybrid Count Mecha, however, all seems lost.
References: Myanimelist