10 Anime Like Little Witch Academia
Little Witch Academia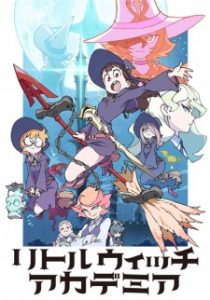 Here are my favorite picks for anime like Little Witch Academia. Keep in mind the list is in no particular order. Enjoy!
My Hero Academia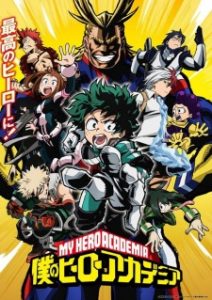 The appearance of "quirks," newly discovered super powers, has been steadily increasing over the years, with 80 percent of humanity possessing various abilities from manipulation of elements to shapeshifting. This leaves the remainder of the world completely powerless, and Izuku Midoriya is one such individual.
Flip Flappers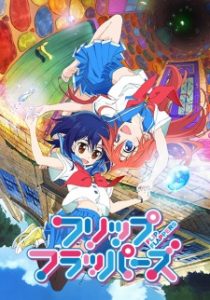 Cocona is an average middle schooler living with her grandmother. And she who has yet to decide a goal to strive for, soon met a strange girl named Papika who invites her to an organization called Flip Flap.
Cardcaptor Sakura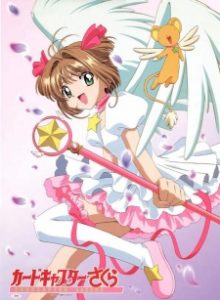 Sakura Kinomoto is your garden-variety ten-year-old fourth grader, until one day, she stumbles upon a mysterious book containing a set of cards. Unfortunately, she has little time to divine what the cards mean because she accidentally stirs up a magical gust of wind and unintentionally scatters the cards all over the world. Suddenly awakened from the book, the Beast of the Seal, Keroberos (nicknamed Kero-chan), tells Sakura that she has released the mystical Clow Cards created by the sorcerer Clow Reed. The Cards are no ordinary playthings. Each of them possesses incredible powers, and because they like acting independently, Clow sealed all the Cards within a book. Now that the Cards are set free, they pose a grave danger upon the world, and it is up to Sakura to prevent the Cards from causing a catastrophe!
Kiki's Delivery Service
Kiki, a 13-year-old witch-in-training, must spend a year living on her own in a distant town in order to become a full-fledged witch. Leaving her family and friends, Kiki undertakes this tradition when she flies out into the open world atop her broomstick with her black cat Jiji.
Gakuen Alice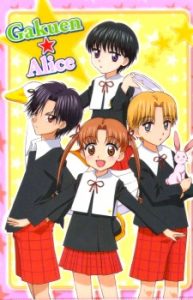 Mikan Sakura is a normal 10-year-old girl. Optimistic, energetic, and overall a very sweet child, Mikan is the complete opposite of the aloof, intelligent, and somewhat cold-hearted, Hotaru Imai. Despite their glaring differences, the two girls have been best friends for a very long time. So when Hotaru suddenly transfers to Alice Academy, a prestigious school in the city, her best friend is devastated—especially when she hears of the horrible rumors regarding the academy's harsh treatment of students. Beset with worry, Mikan runs away to see her best friend!
Pokemon Sun & Moon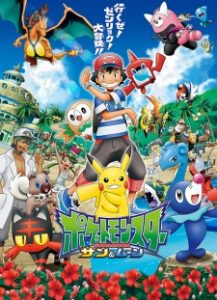 After his mother wins a free trip to the islands, Pokemon trainer Satoshi and his partner Pikachu head for Melemele Island of the beautiful Alola region, which is filled with lots of new Pokemon and even variations of familiar faces. Eager to explore the island, Satoshi and Pikachu run wild with excitement, quickly losing their way while chasing after a Pokemon. The pair eventually stumbles upon the Pokemon School, an institution where students come to learn more about these fascinating creatures.
K-On!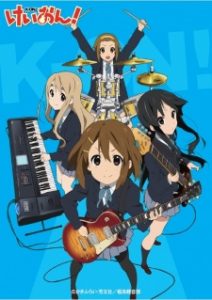 Hirasawa Yui, a young, carefree girl entering high school, has her imagination instantly captured when she sees a poster advertising the "Light Music Club." Being the carefree girl that she is, she quickly signs up; however, Yui has a problem, she is unable to play an instrument.
Akashic Records of Bastard Magic Instructor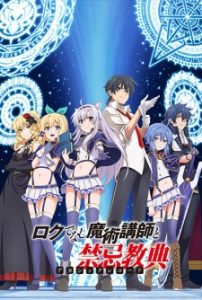 Sistine attends a magical academy to hone her skills in the magical arts, hoping to solve the mystery of the enigmatic Sky Castle. After the retirement of her favorite teacher, the replacement, Glenn, turns out to be a tardy, lazy, and seemingly incompetent bastard of an instructor. How is it that Glenn was hand-picked by the best magician in the academy?!
The Familiar of Zero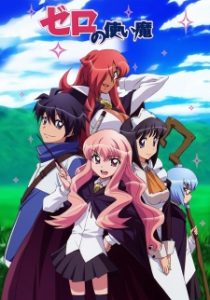 Louise Françoise Le Blanc de La Vallière is a self-absorbed mage in a world of wands, cloaks, and royalty. Although she studies at Tristain Academy, a prestigious school for magicians, she has a major problem: Louise is unable to cast magic properly, earning her the nickname of "Louise the Zero" from her classmates.
Kill la Kill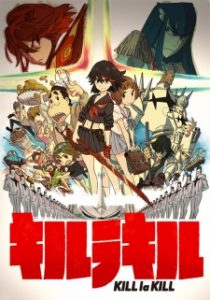 After the murder of her father, Ryuuko Matoi has been wandering the land in search of his killer. Following her only lead—the missing half of his invention, the Scissor Blade—she arrives at the prestigious Honnouji Academy, a high school unlike any other. The academy is ruled by the imposing and cold-hearted student council president Satsuki Kiryuuin alongside her powerful underlings, the Elite Four. In the school's brutally competitive hierarchy, Satsuki bestows upon those at the top special clothes called "Goku Uniforms," which grant the wearer unique superhuman abilities.
References: Myanimelist