10 Anime Like Made in Abyss
Made in Abyss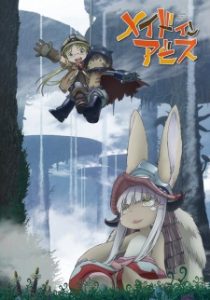 Here are my favorite picks for anime like Made in Abyss. Keep in mind the list is in no particular order. Enjoy!
Hunter x Hunter (2011)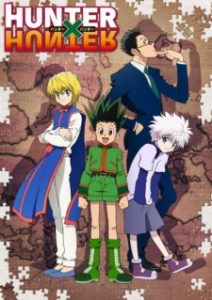 Hunter x Hunter is set in a world where Hunters exist to perform all manner of dangerous tasks like capturing criminals and bravely searching for lost treasures in uncharted territories. Twelve-year-old Gon Freecss is determined to become the best Hunter possible in hopes of finding his father, who was a Hunter himself and had long ago abandoned his young son. However, Gon soon realizes the path to achieving his goals is far more challenging than he could have ever imagined.
Blame! Movie
In the distant technological future, civilization has reached its ultimate Net-based form. An "infection" in the past caused the automated systems to spiral out of order, resulting in a multi-leveled city structure that replicates itself infinitely in all directions. Now humanity has lost access to the city's controls, and is hunted down and purged by the defense system known as the Safeguard. In a tiny corner of the city, a little enclave known as the Electro-Fishers is facing eventual extinction, trapped between the threat of the Safeguard and dwindling food supplies. A girl named Zuru goes on a journey to find food for her village, only to inadvertently cause doom when an observation tower senses her and summons a Safeguard pack to eliminate the threat. With her companions dead and all escape routes blocked, the only thing that can save her now is the sudden arrival of Killy the Wanderer, on his quest for the Net Terminal Genes, the key to restoring order to the world.
Shinsekai yori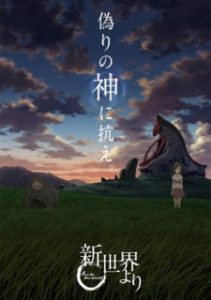 following a sudden outbreak of psychokinesis in 0.1% of the population, a rapid transformation swept the world. The godlike ability to manipulate matter remotely turned many power wielders to violence, inciting a long period of upheaval. Finally, after a chaotic era shaped by the rise and fall of oppressive regimes, the psychic humans were able to achieve a fragile peace by isolating their society, creating a new world bound by complex rules.
Dennou Coil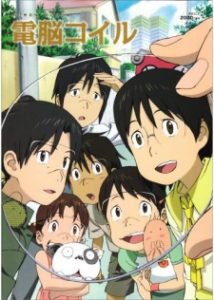 Eleven years after the introduction of internet-connected, augmented reality eyeglasses and visors, Yuuko Okonogi moves with her family to Daikoku City, the technological center of the emerging half-virtual world. Yuuko joins her grandmother's "investigation agency" comprised of children equipped with virtual tools and powerful metatags. She quickly crosses paths with Yuuko Amasawa, an expert hacker of the virtual environment, as Amasawa relentlessly seeks to "unlock" the mystery of a computer virus that emerges from an inaccessible corrupted space.
Children Who Chase Lost Voices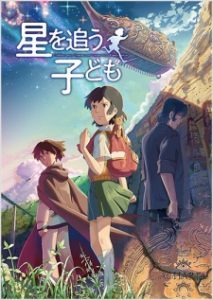 Strange sounds in the darkness… Unearthly music from an old crystal radio… These are all the warning Asuna Watase has before a simple walk to her clubhouse catapults her into a nightmarish adventure that will take her beneath the Earth to a lost land beyond the realm of legend! Attacked by a strange monstrous creature, rescued by a mysterious stranger and pursued by a relentless enemy, Asuna finds herself enmeshed in a centuries old mystery that will bind her to a strange young defender and lead her inevitably, towards a secret that may hold the key to life itself!
Moomin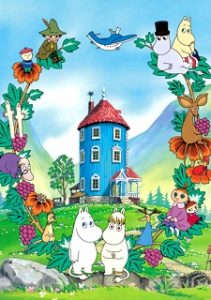 In the remote and mysterious Moomin Valley live the Moomin trolls, gentle and peaceful creatures. Young Moomin and his family experience many strange adventures, both magical and mundane. Based on the children's stories by Tove Jansson.
Mahou Shoujo Madoka★Magica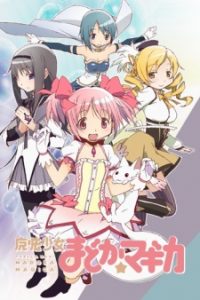 Madoka Kaname and Sayaka Miki are regular middle school girls with regular lives, but all that changes when they encounter Kyuubey, a cat-like magical familiar, and Homura Akemi, the new transfer student.
Sound of the Sky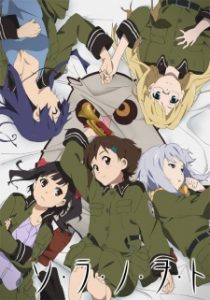 On the outskirts of the country of Helvetia rests the tranquil town of Seize. Upon its cobbled streets, citizens go about their daily lives, undisturbed by the increasingly tense military relations between Helvetia and the neighboring Roman Empire.
Kamisama no Inai Nichiyoubi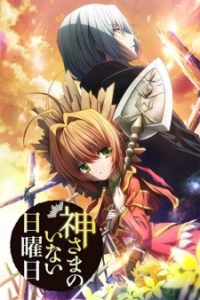 God has abandoned the world. As a result, life cannot end nor can new life be born, and the "dead" walk restlessly among the living. Granting one last miracle before turning away forever, God created "gravekeepers," mystical beings capable of putting the dead to rest through a proper burial. Ai Astin, a cheerful but naïve young girl, serves as her village's gravekeeper in place of her late mother.
Kaiba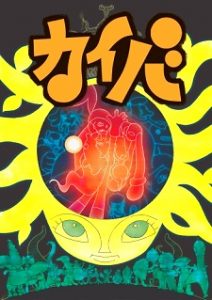 It is now possible to store memory data, so that the death of your body is not actually "death." As memories are stored in databanks, they can be "transferred" to new bodies. Because so-called "memory trading" now occurs, it is now possible to steal memories and illegally alter them.
References: Myanimelist