Oreimo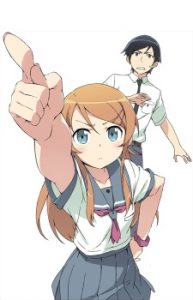 Here are my favorite picks for anime like Oreimo. Keep in mind the list is in no particular order. Enjoy!
Haganai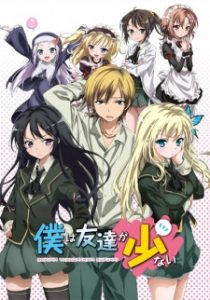 When Kodaka Hasegawa finds out that he will be transferring to a new school, he is determined to make a positive impression, and maybe even some friends. However, Kodaka discovers he is out of luck when he immediately gets labeled as a violent delinquent due to his blond hair and intimidating expression. Although a month has passed, Kodaka is still alone thanks to his notorious reputation. However, his life begins to change when he finds fellow loner Yozora Mikazuki talking to her imaginary friend in an empty classroom.
Nogizaka Haruka no Himitsu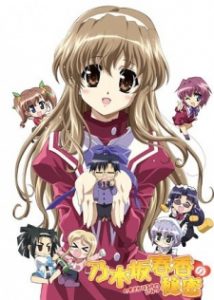 Hakujo Academy is a private high school with a student body filled with elite students. At the top of this list is the beautiful Haruka Nogizaka, an intelligent and wealthy girl who comes from a prestigious family, and is by far the most idolized girl at school. Her popularity is so great that her classmates occasionally give her French nicknames to further express their infatuation.
Eromanga-sensei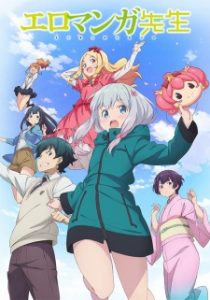 One year ago, Sagiri Izumi became step-siblings with Masamune Izumi. But the sudden death of their parents tears their new family apart, resulting in Sagiri becoming a shut-in which cut her off from her brother and society. While caring for what's left of his family, Masamune earns a living as a published light novel author with one small problem: he's never actually met his acclaimed illustrator, Eromanga-sensei, infamous for drawing the most lewd erotica. Through an embarrassing chain of events, he learns that his very own little sister was his partner the whole time!
The World God Only Knows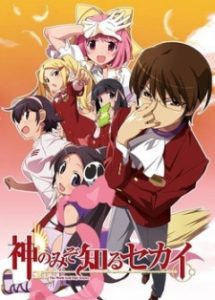 Keima Katsuragi, known online as the legendary "God of Conquest," can conquer any girl's heart—in dating sim games, at least. In reality, he opts for the two-dimensional world of gaming over real life because he is an unhealthily obsessed otaku of galge games (a type of Japanese video game centered on interactions with attractive girls).
Haruhi Suzumiya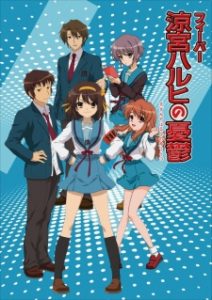 Kyon, your typical high school student, has long given up his belief in the supernatural. However, upon meeting Haruhi Suzumiya, he quickly finds out that it is the supernatural that she is interested in—aliens, time travelers, and espers among other things. When Haruhi laments about the lack of intriguing clubs around school, Kyon inspires Haruhi to form her own club. As a result, the SOS Brigade is formed, a club which specializes in all that is the supernatural.
Lucky Star
Lucky Star follows the daily lives of four cute high school girls—Konata Izumi, the lazy otaku; the Hiiragi twins, Tsukasa and Kagami (sugar and spice, respectively); and the smart and well-mannered Miyuki Takara. As they go about their lives at school and beyond, they develop their eccentric and lively friendship and making humorous observations about the world around them. Be it Japanese tradition, the intricacies of otaku culture, academics, or the correct way of preparing and eating various foods—no subject is safe from their musings.
Toradora!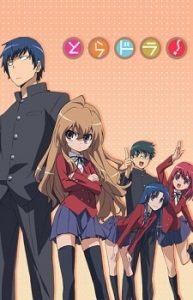 Ryuuji Takasu is a gentle high school student with a love for housework; but in contrast to his kind nature, he has an intimidating face that often gets him labeled as a delinquent. On the other hand is Taiga Aisaka, a small, doll-like student, who is anything but a cute and fragile girl. Equipped with a wooden katana and feisty personality, Taiga is known throughout the school as the "Palmtop Tiger."
Koi Kaze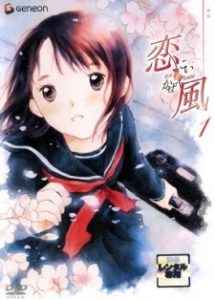 Saeki Koushirou works as a wedding planner, but his own love life is a shambles. His background makes it difficult for him to commit himself wholeheartedly to love. The child of a divorced couple, he lives with his father. He has a mother and a sister, but he has not seen them in years. After being dumped by his girlfriend, a chance encounter with a female high school student shakes Koushirou's calm and awakens new feelings in him—but he learns that the girl is in fact his sister, who will now be staying with his father and him. Yet, the feelings in Koushirou's heart…
Himouto! Umaru-chan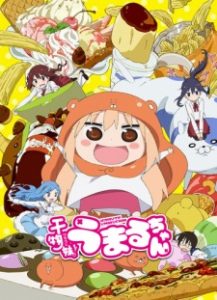 People are not always who they appear to be, as is the case with Umaru Doma, the perfect high school girl—that is, until she gets home! Once the front door closes, the real fun begins. When she dons her hamster hoodie, she transforms from a refined, over-achieving student into a lazy, junk food-eating otaku, leaving all the housework to her responsible older brother Taihei. Whether she's hanging out with her friends Nana Ebina and Kirie Motoba, or competing with her self-proclaimed "rival" Sylphinford Tachibana, Umaru knows how to kick back and have some fun!
I Don't Like You at All, Big Brother!!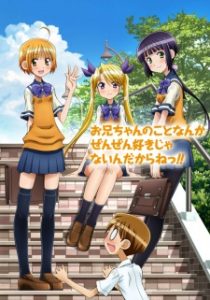 Junior High student Nao's brother complex is so strong, it's almost at the point of incest. She's determined to make her brother, High School student Shuusuke, see her as a woman. So determined, that she goes as far as going into his room to throw away all his non-incest related porn. But as she's looking for his porno stash, she finds a photo album… and she's not in any of his childhood pictures. What is going on?
References: Myanimelist