Peach Girl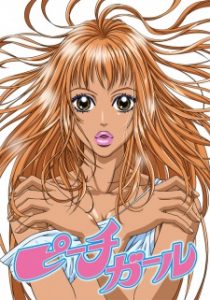 Here are my favorite picks for anime like Peach Girl. Keep in mind the list is in no particular order. Enjoy!
We Were There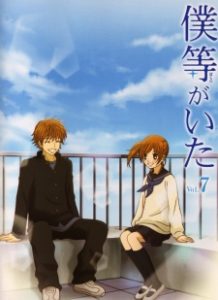 Going into her first year of high school, Nanami Takahashi is filled with the hope of making many new friends. After meeting the shy Yuri Yamamoto, she hears about a popular boy in their class: Yano Motoharu. Yuri cares little for Yano because of his past relationship with her older sister Nana, and at first, Nanami doesn't like his attitude either. However, Nanami soon begins to warm up to Yano and takes a liking to him. The two spend more of their time together and eventually decide to start dating. But their love is not without challenges; Yano has trouble opening up to Nanami, since his first girlfriend, Nana, died in a car accident the year before, and she had been with one of her ex-boyfriends at the time.
Nana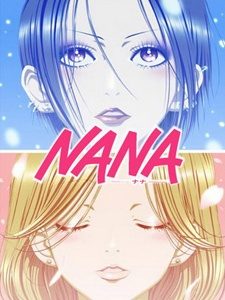 Nana Komatsu is a helpless, naïve 20-year-old who easily falls in love and becomes dependent and clingy to those around her. Even though she nurses ambitious dreams of removing herself from her provincial roots and finding her true calling, she ends up traveling to Tokyo with the humble reason of chasing her current boyfriend Shouji Endo.
Hana yori Dango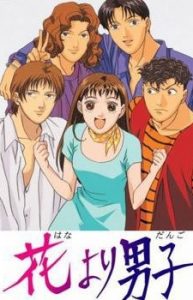 Makino Tsukushi, a girl who comes from a poor family, just wants to get through her two last years at Eitoku Gakuen quietly. But once she makes herself known by standing up for her friend to the F4, the four most popular, powerful, and rich boys at the school, she gets the red card: F4's way of a "Declaration of War." But when she doesn't let herself be beaten by them and is starting to fall for one of the F4, Hanazawa Rui, she starts to see that there is more than meets the eye…
Marmalade Boy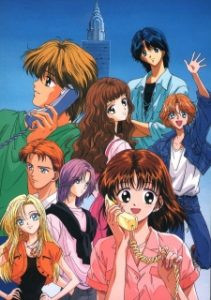 Miki Koishikawa is a high school student who enjoys a very simple life. However, her ordinary life is about to be turned upside down, and she may not be able to handle everything that is coming her way.
Kaichou wa Maid-sama!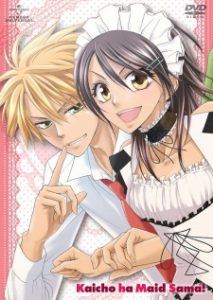 Being the first female student council president isn't easy, especially when your school just transitioned from an all boys high school to a co-ed one. Aptly nicknamed "Demon President" by the boys for her strict disciplinary style, Misaki Ayuzawa is not afraid to use her mastery of Aikido techniques to cast judgment onto the hordes of misbehaving boys and defend the girls at Seika High School.
Lovely Complex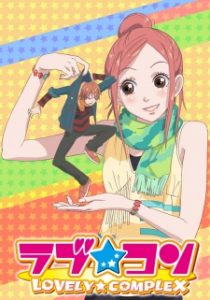 Love is unusual for Koizumi Risa and Ootani Atsushi, who are both striving to find their ideal partner in high school—172 cm tall Koizumi is much taller than the average girl, and Ootani is much shorter than the average guy at 156 cm. To add to their plights, their crushes fall in love with each other, leaving Koizumi and Ootani comically flustered and heartbroken. To make matters worse, they're even labeled as a comedy duo by their homeroom teacher due to their personalities and the stark difference in their heights, and their classmates even think of their arguments as sketches.
Fruits Basket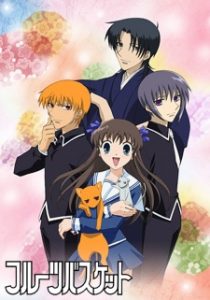 After the accident in which she lost her mother, 16-year-old Tooru moves in with her grandfather, but due to his home being renovated, is unable to continue living with him. Claiming she will find someone to stay with but also fearing the criticism of her family and not wanting to burden any of her friends, Tooru resorts to secretly living on her own in a tent in the woods.
Suzuka
Yamato Akitsuki travels to Tokyo alone to study in one of the high schools located within the area. He lives in with his aunt who operates a public bath solely for the ladies in the local district and begins his normal high-school life. One day, he chances upon a girl in school and is immediately mesmerized by her beauty. He is shocked when he realizes later that the girl, Suzuka, is actually living next door to him. From then on, Yamato's ordinary life begins to change little by little.
Vampire Knight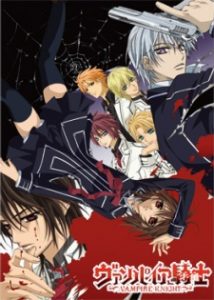 Cross Academy is an elite boarding school with two separate, isolated classes: the Day Class and the Night Class. On the surface, Yuuki Cross and Zero Kiryuu are prefects of the academy, and attempt to keep order between the students as classes rotate in the evenings. As the Night Class is full of utterly gorgeous elites, this can sometimes prove to be a bit difficult. It is completely necessary, however, as those "elites" are actually vampires. Yuuki and Zero act as guardians, protecting the secrets of the Night Class and the safety of their ignorant morning counterparts.
Kimi ni Todoke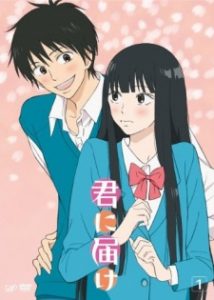 Kuronuma Sawako is completely misunderstood by her classmates. Her timid and sweet demeanor is often mistaken for malicious behavior. This is due to her resemblance to the ghost girl from "The Ring," which has led her peers to give her the nickname Sadako. Longing to make friends and live a normal life, she is naturally drawn to Kazehaya Shouta, the most popular guy in class, whose "100% refreshing" personality earns him great admiration from Sawako. So when Kazehaya starts talking to her, maybe there is hope for the friendships Sawako has always longed for. Maybe… there is even a little hope for some romance in her future.
References: Myanimelist