10 Anime Like Plastic Neesan
Plastic Neesan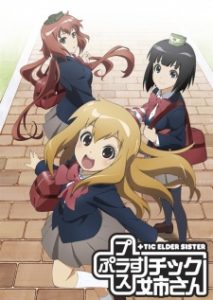 Here are my favorite picks for anime like Plastic Neesan. Keep in mind the list is in no particular order. Enjoy!
Nichijou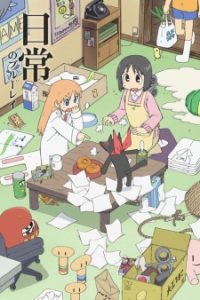 Nichijou primarily focuses on the daily antics of a trio of childhood friends—high school girls Mio Naganohara, Yuuko Aioi and Mai Minakami—whose stories soon intertwine with the young genius Hakase Shinonome, her robot caretaker Nano, and their talking cat Sakamoto. With every passing day, the lives of these six, as well as of the many people around them, experience both the calms of normal life and the insanity of the absurd. Walking to school, being bitten by a talking crow, spending time with friends, and watching the principal suplex a deer: they are all in a day's work in the extraordinary everyday lives of those in Nichijou.
Teekyuu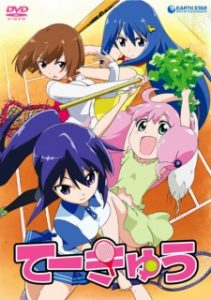 Teekyuu is all about the wacky antics of four schoolgirls—Kanae Shinjou gets bored easily and often breaks the laws of physics to get what she wants; Nasuno Takamiya is incredibly rich and knows how to make things go her way; Marimo Bandou would probably get arrested from her actions like eating panties or kidnapping children; and Yuri Oshimoto, their ordinary junior, rounds out the eccentric bunch that forms the sole members of their school's tennis club.
Danshi Koukousei no Nichijou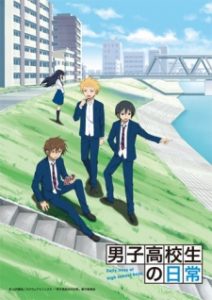 Roaming the halls of the all-boys Sanada North High School are three close comrades: the eccentric ringleader with a hyperactive imagination Hidenori, the passionate Yoshitake, and the rational and prudent Tadakuni. Their lives are filled with giant robots, true love, and intense drama… in their colorful imaginations, at least. In reality, they are just an everyday trio of ordinary guys trying to pass the time, but who said everyday life couldn't be interesting? Whether it's an intricate RPG reenactment or an unexpected romantic encounter on the riverbank at sunset, Danshi Koukousei no Nichijou is rife with bizarre yet hilariously relatable situations that are anything but mundane.
Choboraunyopomi Gekijou Ai Mai Mii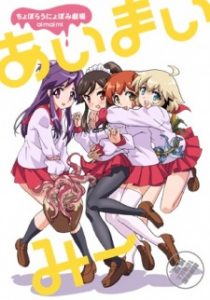 The anime adaptation of the four-panel manga "Ai Mai Mii". The story follows girls in a manga club—Ai, Mai, Mii, and Ponoka-senpai—who might be fighting evil invaders threatening Earth, facing off against rivals in tournaments, and dealing with other absurd situations when they are not drawing manga.
Yondemasu yo, Azazel-san. (TV)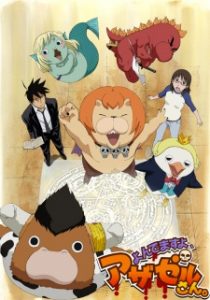 Akutabe is a detective who summons devils to solve the troubles of his clients. One day, a low class devil Azazel Atsushi is summoned by Akutabe and is used harshly by him and his assistant Rinko.
Aho Girl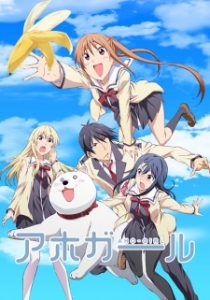 Yoshiko is a genuinely stupid girl (she can even manage to get all 0's on multiple choice tests). She hangs out at school with her childhood friend, who she claims to like, and he has to put up with all her ridiculous behavior!
Namiuchigiwa no Muromi-san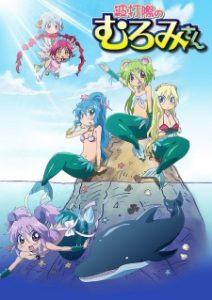 Mukoujima Takurou is a lonely teenager who spends his time fishing at the pier and, to his incredible surprise, fishes up Muromi, a mermaid. Muromi first off doesn't realize she's a mermaid until she meets Takurou. Not only that, she is incredibly dense and crazy and has a drinking problem to top it off. Now every time Takurou goes fishing, Muromi appears and makes life interesting for him.
Sekkou Boys
As luck would have it, on her first day at Holbein Entertainment Co., Miki Ishimoto is tasked with managing a brand new idol group! A recent college graduate, Ishimoto is eager to begin her career in the industry. However, her department's responsibility is…statues?!
Military!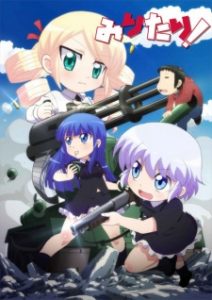 The story takes place during a conflict between the Krakozhia Dukedom and the Grania Republic. In the midst of the fighting, a savior appears to the Krakozhia Dukedom, and it is a high school student named Yano Souhei. Two female soldiers, First Lieutenant Ruto and Second Lieutenant Haruka, appear in tanks to intrude on Souhei's everyday life, followed by the enemy soldier Shachirofu, all of whom use firearms without hesitation at his house.
Inferno Cop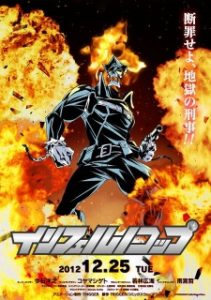 Jack Knife Edge Town is as edgy as it sounds, and it's up to Inferno Cop to stop that edge from tearing his city apart. He's both law and outlaw, dispensing ungodly justice to evildoers like a candy machine. Lowlifes, gangsters, and even hellspawn all infest Inferno Cop's hunting ground, but that's the good news. The bad news? Prior to the story, his family was brutally murdered by Southern Cross, a shady organization that made the worst mistake imaginable by doing so. Now, Inferno Cop's limiters have been removed and his mercy rung more dry than the entrails of his victims.
References: Myanimelist