Redline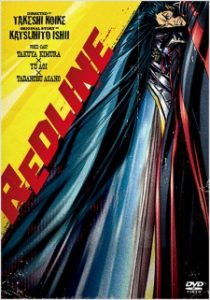 Here are my favorite picks for anime like Redline. Keep in mind the list is in no particular order. Enjoy!
Space Dandy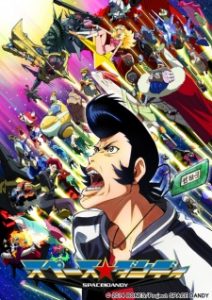 The universe is a mysterious and strange place, full of even stranger and more mysterious aliens. Dandy's job is to hunt down unclassified aliens and register them for a reward. It sounds easy enough, but something weird always seems to happen along the way, like chance meetings with zombies, mystical ramen chefs, and adorable orphans. Hunting down aliens may not be easy, but it's definitely never boring.
Tengen Toppa Gurren Lagann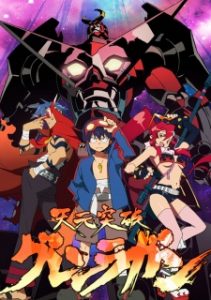 Simon and Kamina were born and raised in a deep, underground village, hidden from the fabled surface. Kamina is a free-spirited loose cannon bent on making a name for himself, while Simon is a timid young boy with no real aspirations. One day while excavating the earth, Simon stumbles upon a mysterious object that turns out to be the ignition key to an ancient artifact of war, which the duo dubs Lagann. Using their new weapon, Simon and Kamina fend off a surprise attack from the surface with the help of Yoko Littner, a hot-blooded redhead wielding a massive gun who wanders the world above.
Tailenders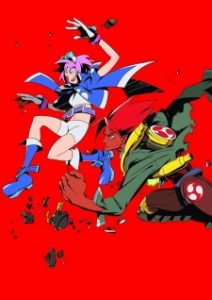 Tomoe Shiro, a formidable racer with a very promising career, experiments a U-turn when a serious accident puts his life at stake. He recovers miraculously though when his heart is replaced with the engine of his own racing car. However, because of that very reason, race regulations demote him to the category of a mere mechanical part of the vehicle and is deprived from the right to participate as a pilot in regular races. Only in a far away colonial planet, along with a multitude of other charismatic pilots also vetoed from participating in regular competitions, will he be given the opportunity to race for his pride and the money of the prize. And so this exciting rally starts!!
Initial D Second Stage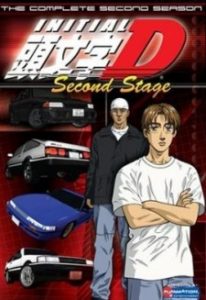 Following his victory over RedSuns leader Ryosuke Takahashi, AE86 driver Takumi Fujiwara is challenged by the Lancer EVO-based "Emperor," a group known for taking decals of racing teams they defeat, cutting them up and placing them on their cars like a fighter plane kill board. Takumi's undefeated streak is on the line as his AE86 is virtually no match against the more powerful and more agile four-wheel-drive EVOs of the Emperor team.
Shoujo Kakumei Utena: Adolescence Mokushiroku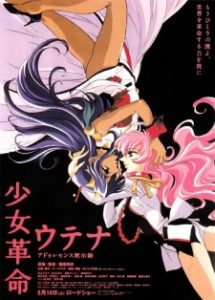 In a loose retelling of the Revolutionary Girl Utena TV series, Utena Tenjou arrives at Ohtori Academy, only to be immediately swept up in a series of duels for the hand of her classmate Anthy Himemiya and the power she supposedly holds. At the same time, Utena reunites with Touga Kiryuu, a friend from her childhood who seems to know the secrets behind the duels. Utena must discover those secrets for herself, before the power that rules Ohtori claims her and her friends, new and old.
Oval x Over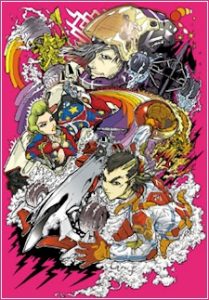 A promotional video for the Indy Racing League Bridgestone Indy Japan 3000.
A thrilling race. Three drivers with their own stories. A narrow line between victory and defeat. Who will be the champion?
Cowboy Bebop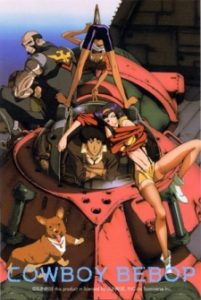 In the year 2071, humanity has colonized several of the planets and moons of the solar system leaving the now uninhabitable surface of planet Earth behind. The Inter Solar System Police attempts to keep peace in the galaxy, aided in part by outlaw bounty hunters, referred to as "Cowboys". The ragtag team aboard the spaceship Bebop are two such individuals.
Dead Leaves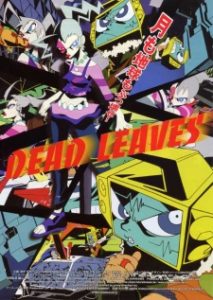 Pandy and Retro awaken naked on Earth with no recollection of their past. They embark on a devastating crime spree in search of food, clothing and transportation, but are captured by authorities and sent to the infamous lunar penitentiary named Dead Leaves. While incarcerated, they quickly discover that Dead Leaves is also a top-secret cloning facility, occupied by villainous guards and deformed genetic experiments. Ultra-manic chaos and hyper-violent bedlam ensue as they organize a prison break with the aid of their fellow mutant inmates.
Rakuen Tsuihou: Expelled from Paradise
In a future where a massive disaster has devastated Earth, most of humanity has abandoned their physical bodies and relocated in digital form to DEVA, an advanced space station orbiting the ravaged planet. Free from the limitations of traditional existence, such as death and hunger, the inhabitants of this virtual reality reside in relative peace until Frontier Setter, a skilled hacker, infiltrates the system and spreads subversive messages to the populace.
FLCL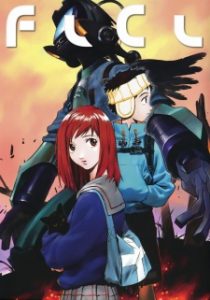 Naota Nandaba is an ordinary sixth grader living in a city where nothing amazing ever seems to happen. After his brother Tasuku leaves town to play baseball in America, Naota takes it upon himself to look after everything Tasuku left behind—from his top bunk bed to his ex-girlfriend Mamimi Samejima, who hasn't stopped clinging to Naota since Tasuku left.
References: Myanimelist