10 Anime Like School Days
School Days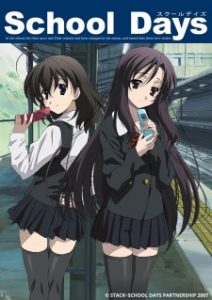 Here are my favorite picks for anime like School Days. Keep in mind the list is in no particular order. Enjoy!
Higurashi When They Cry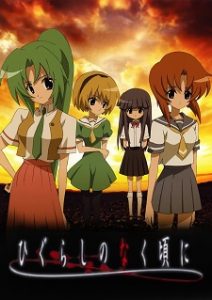 Keiichi Maebara has just moved to the quiet little village of Hinamizawa in the summer of 1983, and quickly becomes inseparable friends with schoolmates Rena Ryuuguu, Mion Sonozaki, Satoko Houjou, and Rika Furude. However, darkness lurks underneath the seemingly idyllic life they lead.
Kimi ga Nozomu Eien (Rumbling Hearts)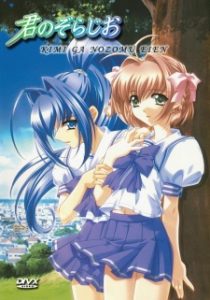 At first, Takayuki Narumi is befriended by Mitsuki Hayase only because Mitsuki's best friend, Haruka Suzumiya has a crush on him; however since then, Takayuki, his pal Shinji Taira, and Mitsuki have grown to be the best of friends. Then one day, Haruka confesses to Takayuki her love for him. Not wanting to hurt her feelings, Takayuki agrees to go out with her. After a few incidents, their relationship gets intimate, even while Takayuki and Mitsuki begin to realize their feelings for each other. But when tragedy strikes, things are never the same for these four friends again.
White Album 2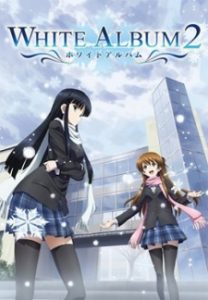 Haruki Kitahara's light music club is on the verge of disbanding. At this rate, the third year's dream of performing at the school festival would never be realized. However, as his exhausted fingers drift through the chords of "White Album," the first song he would ever play, an angelic voice and mysterious piano begin harmonizing with his lonely guitar. It is a momentous performance that marks the beginning of everything for Haruki.
Myself; Yourself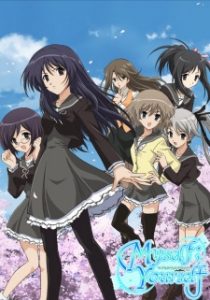 In the peaceful little town of Sakuranomori, a group of young friends are about to bid farewell to one of their own. Due to his parents' business plans, Sana Hidaka has to move away from his quiet childhood home to the boisterous city of Tokyo. Though it pains him, he must say goodbye to his precious friends—the kind-hearted Aoi Oribe, the spunky Wakatsuki twins, Shuri and Shuusuke, and the cheerful and upbeat Nanaka Yatsushiro. But even though he is reluctant to leave them behind, he believes that no matter how far apart they are, they will always cherish the memories of their friendship.
Shuffle!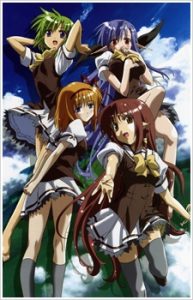 In present times, Gods and Demons coexist together with Humans after the door between each of these worlds had opened. Tsuchimi Rin is a normal young high school student attending Verbena Academy, spending his days living peacefully with his childhood friend Kaede. Unexpectedly, one day the King of Gods, the King of Demons and their families move into be Rin's next door neighbors. Apparently the daughter of the Gods, Sia, and the daughter of the demons, Nerine, are both deeply in love with Rin after having met him in the past. Along with his playful friendship with upperclassmen Asa and his encounter with the silent but cute Primula, Rin has much on his hands dealing with the affections of each of these girls. Based on the eroge by Navel.
Mirai Nikki (TV)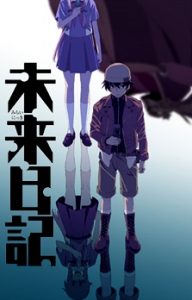 Lonely high school student, Yukiteru Amano, spends his days writing a diary on his cellphone, while conversing with his two seemingly imaginary friends Deus Ex Machina, who is the god of time and space, and Murmur, the god's servant. Revealing himself to be an actual entity, Deus grants Yukiteru a "Random Diary," which shows highly descriptive entries based on the future and forces him into a bloody battle royale with 11 other holders of similarly powerful future diaries.
Scum's Wish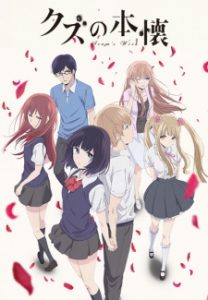 To the outside world, Hanabi Yasuraoka and Mugi Awaya are the perfect couple. But in reality, they just share the same secret pain: they are both in love with other people they cannot be with.  Hanabi has loved her childhood friend and neighbor Narumi Kanai for as long as she can remember, so she is elated to discover that he is her new homeroom teacher. However, Narumi is soon noticed by the music teacher, Akane Minagawa, and a relationship begins to blossom between them, much to Hanabi's dismay.
Elfen Lied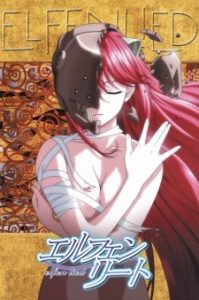 Lucy is a special breed of human referred to as "Diclonius," born with a short pair of horns and invisible telekinetic hands that lands her as a victim of inhumane scientific experimentation by the government. However, once circumstances present her an opportunity to escape, Lucy, corrupted by the confinement and torture, unleashes a torrent of bloodshed as she escapes her captors.
ef: A Tale of Memories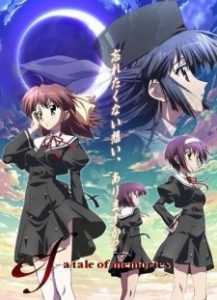 On Christmas Eve, Hiro Hirono runs into Miyako Miyamura, a frivolous girl who "borrows" his bicycle in order to chase down a purse thief. After Hiro finds his bicycle wrecked and Miyako unconscious, the two unexpectedly spend their Christmas Eve together, and when they discover they go to the same high school, their accidental relationship develops even further. This sparks the jealousy of Hiro's childhood friend Kei Shindou, whose pure approach to life catches the eye of Kyosuke Tsutsumi, a womanizing photographer searching for the perfect shot.
Mahou Shoujo Madoka Magica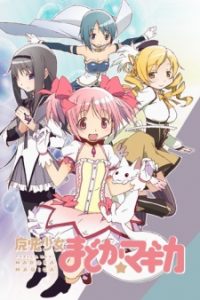 Madoka Kaname and Sayaka Miki are regular middle school girls with regular lives, but all that changes when they encounter Kyuubey, a cat-like magical familiar, and Homura Akemi, the new transfer student. Kyuubey offers them a proposition: he will grant any one of their wishes and in exchange, they will each become a magical girl, gaining enough power to fulfill their dreams. However, Homura Akemi, a magical girl herself, urges them not to accept the offer, stating that everything is not what it seems.
References: Myanimelist