Slayers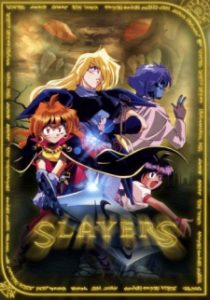 Here are my favorite picks for anime like Slayers. Keep in mind the list is in no particular order. Enjoy!
Gokudou-kun Manyuuki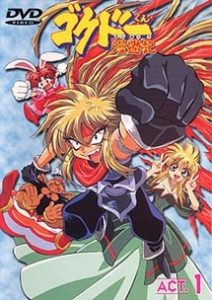 It all starts when Gokudou steals a pouch from a fortuneteller, thinking that it contains a gem. Instead, it turns out to be a rock, from which emerges Djinn. The genie grants Gokudou the standard three wishes, but our anti-hero doesn't think heavily about his wishes. Gokudou does get his wishes, though not exactly in the fashion that he expected. The best thing he gets out of his wishes is Honou no Maken, a magical sword that enables its owner to do fire attacks and it can be summoned from anywhere in the world.
Mahou Senshi Louie
Louie, a brawny student at the mage's guild, is reluctantly accepted by three girls (Merrill-thief, Genie-fighter, and Melissa-priestess) as a companion for their adventuring party. As the foursome explore ruins, battle dark creatures, and make new friends, they also uncover a sinister plot within the kingdom.
The Familiar of Zero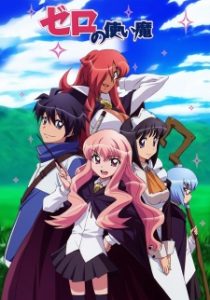 Louise Françoise Le Blanc de La Vallière is a self-absorbed mage in a world of wands, cloaks, and royalty. Although she studies at Tristain Academy, a prestigious school for magicians, she has a major problem: Louise is unable to cast magic properly, earning her the nickname of "Louise the Zero" from her classmates.
Maze Bakunetsu Jikuu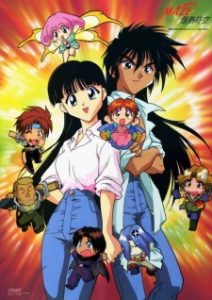 Maze wakes up in her house, everything is a wreck and she has amnesia. Before she can gather what has happened the girl Mill storms into her house thanking her for having saved her life. She tells Maze that her house suddenly fell down from the sky and crushed Mills pursuers under it. However before long they are both on the run from further pursuers who want their hands on princess Mill. They are only saved when Maze discovers that she has phantom light magical powers and can summon Mills family heirloom mecha. However her performance with the mecha is weak; that is until the sun goes down and she is turned in to a lecherous man. Soon other travellers join them as Maze tries to protect Mill and figure out what she is doing in this fantasy world.
Majutsushi Orphen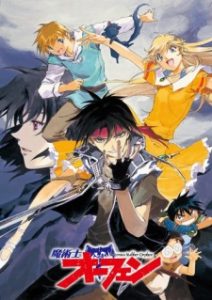 Six years ago at the magic school known as the Tower of Fang, a grave accident happened involving the magical sword Baltanders and the magic user Azali. Unable to control the sword's power, Azali was transformed into the shape of a great dragon who since that day became known as Bloody August. Krilancelo, a young magician at the Tower who cared greatly for Azali found much to his disgust that the elders of the Tower of Fang were less than willing to save Azali and wanted rather to pretend the accident never happened. Angered by their stand, Krilanceloa swore that he would find a way to return Azali to her former self. Thus he forsook the name Krilancelo and declared himself Orphen, leaving the Tower and his magical studies behind to wander the world…
Fairy Tail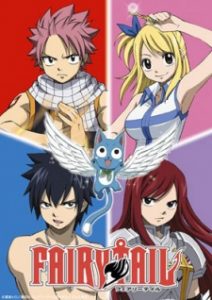 In the mystical land of Fiore, magic exists as an essential part of everyday life. Countless magic guilds lie at the core of all magical activity, and serve as venues for like-minded mages to band together and take on job requests. Among them, Fairy Tail stands out from the rest as a place of strength, spirit, and family.
KonoSuba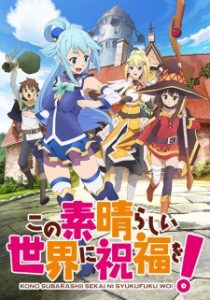 After dying a laughable and pathetic death on his way back from buying a game, high school student and recluse Kazuma Satou finds himself sitting before a beautiful but obnoxious goddess named Aqua. She provides the NEET with two options: continue on to heaven or reincarnate in every gamer's dream—a real fantasy world! Choosing to start a new life, Kazuma is quickly tasked with defeating a Demon King who is terrorizing villages. But before he goes, he can choose one item of any kind to aid him in his quest, and the future hero selects Aqua. But Kazuma has made a grave mistake—Aqua is completely useless!
Lodoss-tou Senki: Eiyuu Kishi Den
Five years after the death of the Emperor of Marmo in the War of Heroes, Parn is now the Free Knight of Lodoss, he and his old allies now famous through the land. However, the Emperor's right-hand man, Ashram, seeks the scepter of domination to re-unify Lodoss under his former leader's banner. Meanwhile, beyond his attempts at conquest lies a more sinister force beginning to set the stage for the resurrection of the goddess of death and destruction…
Dirty Pair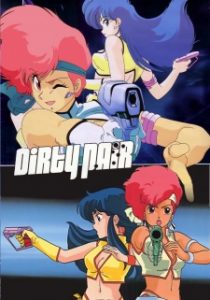 If you're in a big trouble, call the World Welfare Work Association or WWWA. They will send out a team of highly trained capable agents called Trouble Consultants who can solve your problems. But if the team they send you is the Dirty Pair, there will be a lot of collateral damage aside from solving your problems.
Lodoss-tou Senki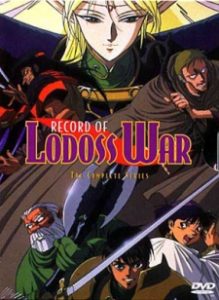 Created from the aftermath of the last great battle of the gods, Lodoss and its kingdoms have been plagued by war for thousands of years. As a quiet peace and unity finally become foreseeable over the land, an unknown evil begins to stir. An ancient witch has awakened, bent on preserving the island of Lodoss by creating political unbalance throughout the many kingdoms and keeping any one from maintaining central control. Only a mixed-race party of six young champions, led by the young warrior Parn, stand between this new threat and Lodoss' descent back into the darkness of war and destruction.
References: Myanimelist