10 Anime Like Sound! Euphonium
Sound! Euphonium
Here are my favorite picks for anime like Sound! Euphonium. Keep in mind the list is in no particular order. Enjoy!
K-On!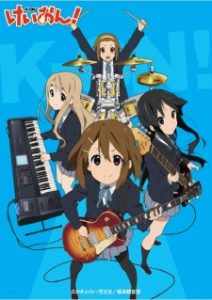 Hirasawa Yui, a young, carefree girl entering high school, has her imagination instantly captured when she sees a poster advertising the "Light Music Club." Being the carefree girl that she is, she quickly signs up; however, Yui has a problem, she is unable to play an instrument.
Your Lie in April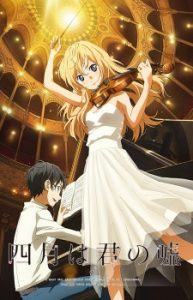 Music accompanies the path of the human metronome, the prodigious pianist Kousei Arima. But after the passing of his mother, Saki Arima, Kousei falls into a downward spiral, rendering him unable to hear the sound of his own piano.
Tari Tari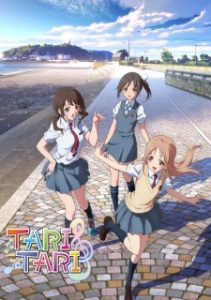 At Shirahamazaka High School, a special recital is held every year in which music students are able to showcase their talents in front of professionals and other prestigious guests. A third year, Konatsu Miyamoto desperately wants to sing in her last high school recital, but because she screwed up the year before, the vice principal has barred her from participating.
Nodame Cantabile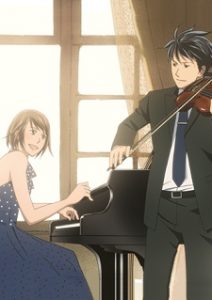 Shinichi Chiaki is a first class musician whose dream is to play among the elites in Europe. Coming from a distinguished family, he is an infamous perfectionist—not only is he highly critical of himself, but of others as well. The only thing stopping Shinichi from leaving for Europe is his fear of flying. As a result, he's grounded in Japan.
HaruChika: Haruta to Chika wa Seishun suru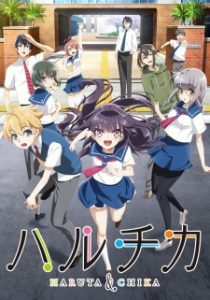 Chika Homura begins her high school career with a goal: to develop a "cute girl" persona. After quitting the volleyball team despite her all-star status, Chika decides to join her school's underrated Wind Instrument Club and play the flute, believing it to be the most delicate and feminine instrument. For the first time in nine years, Chika reunites with her childhood friend and total opposite, Haruta Kamijou. Unfortunately for Chika, Haruta is not fooled by her efforts to become more endearing. But this does not deter Chika, and she develops a crush on the band instructor, Shinjirou Kusakabe—but so does Haruta!
Sound of the Sky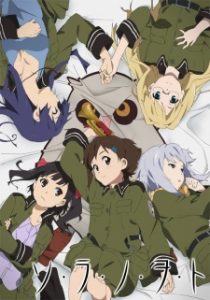 On the outskirts of the country of Helvetia rests the tranquil town of Seize. Upon its cobbled streets, citizens go about their daily lives, undisturbed by the increasingly tense military relations between Helvetia and the neighboring Roman Empire.
Haikyuu!!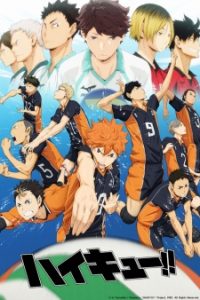 Inspired after watching a volleyball ace nicknamed "Little Giant" in action, small-statured Shouyou Hinata revives the volleyball club at his middle school. The newly-formed team even makes it to a tournament; however, their first match turns out to be their last when they are brutally squashed by the "King of the Court," Tobio Kageyama. Hinata vows to surpass Kageyama, and so after graduating from middle school, he joins Karasuno High School's volleyball team—only to find that his sworn rival, Kageyama, is now his teammate.
Shirobako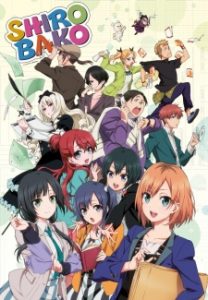 Shirobako begins with the five members of the Kaminoyama High School animation club all making a pledge to work hard on their very first amateur production and make it into a success. After showing it to an audience at a culture festival, that pledge turned into a huge dream—to move to Tokyo, get jobs in the anime industry and one day join hands to create something amazing.
Free!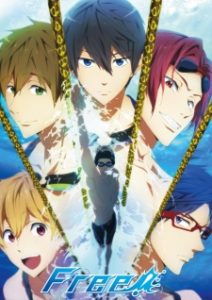 Haruka Nanase has a love for water and a passion for swimming. In elementary school, he competed in and won a relay race with his three friends Rin Matsuoka, Nagisa Hazuki, and Makoto Tachibana. After claiming victory at the tournament, the four friends went their separate ways. Years later, they reunite as high school students; however, Rin couldn't care less about returning to the way things used to be. Not only does he attend a different school, but the sole thing important to him is proving that he is a better swimmer than Haruka.
Girls und Panzer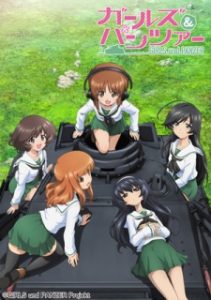 "Senshadou" is a traditional sport using World War II era tanks in elimination-based matches. Widely practiced by women and girls alike, it's advertised as a form of art geared towards making ladies more prominent in culture and appealing to men. Becoming a worldwide phenomenon over time, the influence of senshadou leads to the creation of a world championship which will soon be held in Japan.
References: Myanimelist