10 Anime like Tengen Toppa Gurren Lagann
Tengen Toppa Gurren Lagann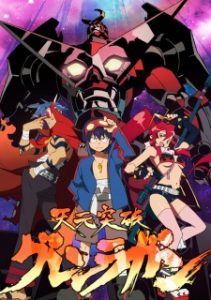 Here are my favorite picks for anime like Tengen Toppa Gurren Lagann. Keep in mind the list is in no particular order. Enjoy the recommendations!
Kill la Kill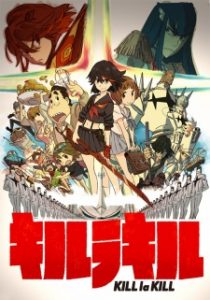 After the murder of her father, Ryuuko Matoi has been wandering the land in search of his killer. Following her only lead—the missing half of his invention, the Scissor Blade—she arrives at the prestigious Honnouji Academy, a high school unlike any other. The academy is ruled by the imposing and cold-hearted student council president Satsuki Kiryuuin alongside her powerful underlings, the Elite Four. In the school's brutally competitive hierarchy, Satsuki bestows upon those at the top special clothes called "Goku Uniforms," which grant the wearer unique superhuman abilities.
FLCL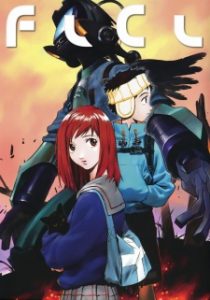 Naota Nandaba is an ordinary sixth grader living in a city where nothing amazing ever seems to happen. After his brother Tasuku leaves town to play baseball in America, Naota takes it upon himself to look after everything Tasuku left behind—from his top bunk bed to his ex-girlfriend Mamimi Samejima, who hasn't stopped clinging to Naota since Tasuku left.
Eureka Seven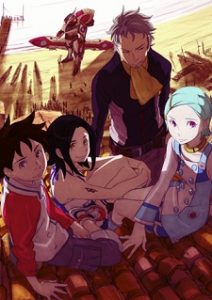 In the backwater town of Bellforest lives a 14-year-old boy named Renton Thurston. He desires to leave his home behind and join the mercenary group known as Gekkostate, hoping to find some adventure to brighten up his mundane life. However, stuck between his grandfather's insistence to become a mechanic like him and the pressure of his deceased father's legacy, the only excitement Renton finds is in his pastime of riding the Trapar wave particles that are dispersed throughout the air, an activity akin to surfing.
Neon Genesis Evangelion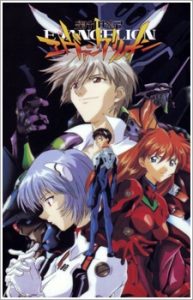 In the year 2015, the world stands on the brink of destruction. Humanity's last hope lies in the hands of Nerv, a special agency under the United Nations, and their Evangelions, giant machines capable of defeating the Angels who herald Earth's ruin. Gendou Ikari, head of the organization, seeks compatible pilots who can synchronize with the Evangelions and realize their true potential. Aiding in this defensive endeavor are talented personnel Misato Katsuragi, Head of Tactical Operations, and Ritsuko Akagi, Chief Scientist.
Diebuster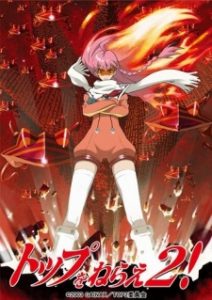 While Gunbuster's final mission destroyed the space monsters' star system, the intergalactic war still continues. Earth's only hope lies in the hands of "TOPLESS," an elite mecha group with children possessing supernatural powers and new Buster Machines. Among their ranks is a rookie named Nono and the ace pilot Lal'C—whom Nono looks at as a "big sister." Together with their teammates Nicholas and Chiko, they must aim for the top and protect all of mankind from the wrath of the space monsters.
Attack on Titan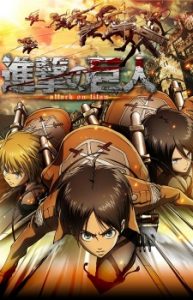 Centuries ago, mankind was slaughtered to near extinction by monstrous humanoid creatures called titans, forcing humans to hide in fear behind enormous concentric walls. What makes these giants truly terrifying is that their taste for human flesh is not born out of hunger but what appears to be out of pleasure. To ensure their survival, the remnants of humanity began living within defensive barriers, resulting in one hundred years without a single titan encounter. However, that fragile calm is soon shattered when a colossal titan manages to breach the supposedly impregnable outer wall, reigniting the fight for survival against the man-eating abominations.
Code Geass
In the year 2010, the Holy Empire of Britannia is establishing itself as a dominant military nation, starting with the conquest of Japan. Renamed to Area 11 after its swift defeat, Japan has seen significant resistance against these tyrants in an attempt to regain independence. Lelouch Lamperouge, exiled prince of Britannia, unfortunately finds himself caught in a crossfire between the two nations' armed forces. He is able to escape, however, thanks to the timely appearance of a mysterious girl named C.C., who bestows upon him Geass, the "Power of Kings." Realizing the vast potential of his newfound "power of absolute obedience," Lelouch embarks upon a perilous journey as the masked vigilante known as Zero, leading a merciless onslaught against Britannia in order to get revenge once and for all.
Needless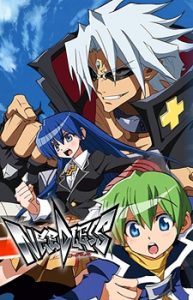 At the onset of World War III, nobody could have predicted the effect it would have on Japan. While it had officially ended fifty years ago in 2150, its battles still persist. Large, mysterious areas known as "Blackspots" appeared across the country, filled with the contaminated ruins of cities and countrysides. Those inside were trapped to halt the spread of contamination, and their powers began to mutate—be they shapeshifters, pyromancers, or controllers of gravity itself—they all became known as the Needless.
JoJo's Bizarre Adventure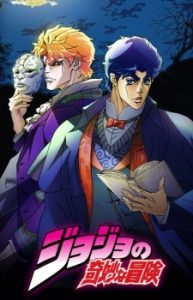 n 1868, Dario Brando saves the life of an English nobleman, George Joestar. By taking in Dario's son Dio when the boy becomes fatherless, George hopes to repay the debt he owes to his savior. However Dio, unsatisfied with his station in life, aspires to seize the Joestar house for his own. Wielding an Aztec stone mask with supernatural properties, he sets out to destroy George and his son, Jonathan "JoJo" Joestar, and triggers a chain of events that will continue to echo through the years to come.
Vandread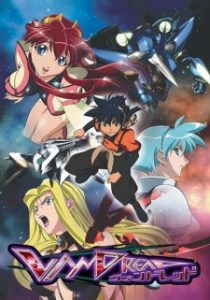 In Vandread, men are from Mars and women are from Venus! Well, not quite. Technology has allowed mankind to colonize the entire Milky Way galaxy, and in one star system, the men and women live on two different planets, Taraak and Mejere. A bitter and very literal gender war rages, to the point where they don't even see each other as the sames species anymore!
References: Myanimelist