10 Anime Like Tsubasa Chronicle
Tsubasa Chronicle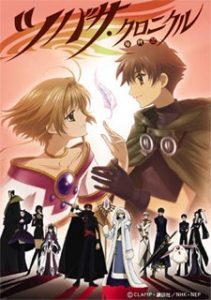 Here are my favorite picks for anime like Tsubasa Chronicle. Keep in mind the list is in no particular order. Enjoy!
Pandora Hearts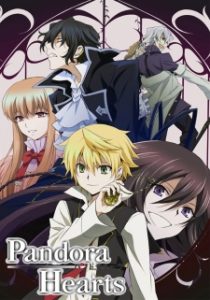 To young Oz Vessalius, heir to the Vessalius Duke House, the perilous world called the Abyss is nothing more than a folktale used to scare misbehaving children. However, when Oz's coming-of-age ceremony is interrupted by the malicious Baskerville Clan intent on banishing him into the depths of the Abyss, the Vessalius heir realizes that his peaceful life of luxury is at its end. Now, he must confront the world of the Abyss and its dwellers, the monstrous "Chains," which are both not quite as fake as he once believed.
InuYasha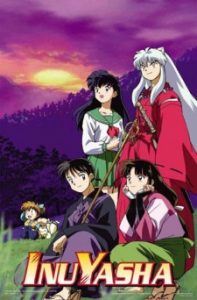 Based on the Shogakukan award-winning manga of the same name, InuYasha follows Kagome Higurashi, a fifteen-year-old girl whose normal life ends when a demon drags her into a cursed well on the grounds of her family's Shinto shrine. Instead of hitting the bottom of the well, Kagome ends up 500 years in the past during Japan's violent Sengoku period with the demon's true target, a wish-granting jewel called the Shikon Jewel, reborn inside of her.
Kobato.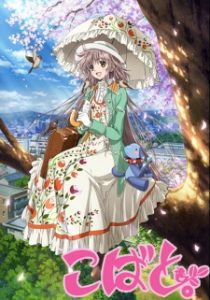 Sweet and naïve Hanato Kobato came to Earth on a mission to collect and fill a bottle with "konpeito," which appear after healing a person's heart that is suffering. Kobato collects these because it is her wish to go to a certain place. Despite her strangeness, Kobato turns out to be well-suited for this mission as her heartfelt sincerity in helping others earns her the love and admiration of everyone she meets. However, she is not allowed to fall in love with anyone whose heart she heals.
Princess Tutu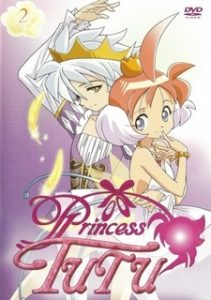 In a fairy tale come to life, the clumsy, sweet, and gentle Ahiru (Japanese for "duck") seems like an unlikely protagonist. In reality, Ahiru is just as magical as the talking cats and crocodiles that inhabit her town—for Ahiru really is a duck! Transformed by the mysterious Drosselmeyer into a human girl, Ahiru soon learns the reason for her existence. Using her magical egg-shaped pendant, Ahiru can transform into Princess Tutu—a beautiful and talented ballet dancer whose dances relieve people of the turmoil in their hearts. With her newfound ability, Ahiru accepts the challenge of collecting the lost shards of her prince's heart, for long ago he had shattered it in order to seal an evil raven away for all eternity.
Puella Magi Madoka Magica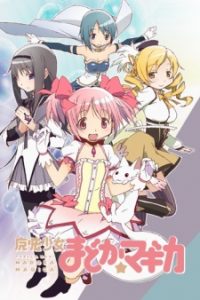 Madoka Kaname and Sayaka Miki are regular middle school girls with regular lives, but all that changes when they encounter Kyuubey, a cat-like magical familiar, and Homura Akemi, the new transfer student. Kyuubey offers them a proposition: he will grant any one of their wishes and in exchange, they will each become a magical girl, gaining enough power to fulfill their dreams. However, Homura Akemi, a magical girl herself, urges them not to accept the offer, stating that everything is not what it seems.
Elemental Gelade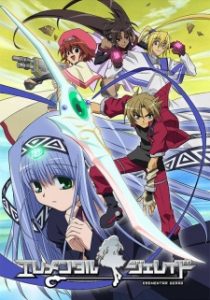 After a routine raid, the rookie sky pirate Coud finds a most unusual cargo in his mates' cargo hold: Ren, an "Edel Reid", a race prized by humans for granting special combat power to their partners through "Reacting". He quickly discovers, however, that Ren is even more prized than he expected. The pirate ship is visited by three members of the Edel Reid Complete Protection Agency "Arc Aire", who try to purchase her. When Coud refuses, the ship is suddenly attacked by a mysterious force, and Coud's captain charges him with Ren's protection.
Sword Art Online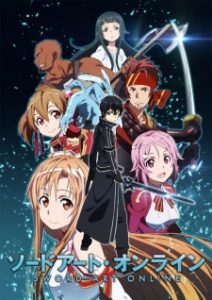 In the year 2022, virtual reality has progressed by leaps and bounds, and a massive online role-playing game called Sword Art Online (SAO) is launched. With the aid of "NerveGear" technology, players can control their avatars within the game using nothing but their own thoughts.
Sunday Without God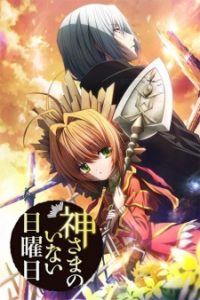 God has abandoned the world. As a result, life cannot end nor can new life be born, and the "dead" walk restlessly among the living. Granting one last miracle before turning away forever, God created "gravekeepers," mystical beings capable of putting the dead to rest through a proper burial. Ai Astin, a cheerful but naïve young girl, serves as her village's gravekeeper in place of her late mother.
Yona of the Dawn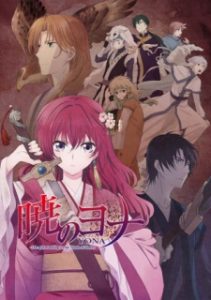 Princess Yona lives a life of luxury and ease, completely sheltered from the problems of the seemingly peaceful Kingdom of Kouka; however, the sudden murder of the king and betrayal of her beloved cousin Su-won places Yona's life in mortal peril. Forced to escape only with Son Hak, who is both her childhood friend and bodyguard, the naïve princess soon discovers that Kouka is not the idyllic place she envisioned it to be. Poverty, strife, and corruption run rampant, making reclaiming the throne nothing more than a wishful fantasy given the kingdom's current state.
D.N.Angel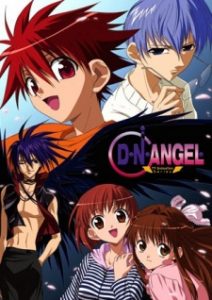 Daisuke Niwa is a clumsy, block-headed, and wimpy middle school student who has few redeeming qualities. On his 14th birthday, he finally decides to confess his love to his longtime crush Risa Harada, but is rejected.  In an unexpected turn of events, however, Daisuke finds himself transforming into Dark Mousy, the infamous phantom thief, whenever his mind is set on Risa. Though Daisuke is unaware of this strange heritage, his mother is certainly not: since before the boy was born, his mother had been planning for him to steal valuable works of art and let the name of the elusive art thief be known.
References: Myanimelist