Venus Wars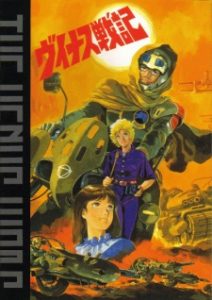 Here are my favorite picks for anime like Venus Wars. Keep in mind the list is in no particular order. Enjoy!
Akira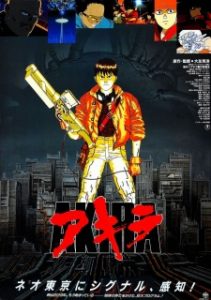 Japan, 1988. An explosion caused by a young boy with psychic powers tears through the city of Tokyo and ignites the fuse that leads to World War III. In order to prevent any further destruction, he is captured and taken into custody, never to be heard from again. Now, in the year 2019, a restored version of the city known as Neo-Tokyo—an area rife with gang violence and terrorism against the current government—stands in its place. Here, Shoutarou Kaneda leads "the Capsules," a group of misfits known for riding large, custom motorcycles and being in constant conflict with their rivals "the Clowns."
Arion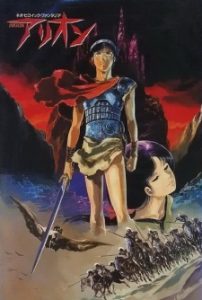 In Thrace, Arion is taken from his mother Demeter by the god Hades. In the Underworld, Arion is trained to be a warrior. His training is driven by revenge: Arion was told that his mother's blindness was caused by Zeus and Zeus' death will remove the curse. Finally, Arion and Geedo (a huge ape-like creature who had become Arion's friend and companion) left the Underworld to find Zeus. Seneca, a small thief, makes off with Arion's sword and this leads Arion to his first encounter with the forces of Zeus, commanded by his daughter Athena. Arion is captured but is later set free by Lesfeena, Athena's mute serving girl. As Arion rejoins Geedo and Seneca (and worries about Lesfeena), the forces of Zeus and Poseidon face each other in battle. In the background sits the scheming Hades, and the calm Apollon who seems to have plans of his own.
Dominion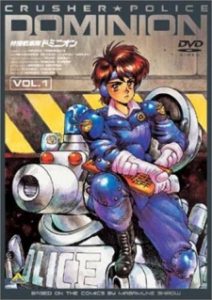 Leona Ozaki joins Newport City's infamous Tank Police division. With aid of Al and her newly built mini-tank, Bonaparte, she wages war on Buaku and his cohorts, the Puma Sisters.
Crusher Joe
Crushers: intergalactic Jacks-of-All-Trades who will take on any assignment for the right price. Crusher Joe heads a small team of these outer space troubleshooters that includes the cyborg Talos, the beautiful Alfin, and the obligatory kid sidekick Ricky. A routine assignment escorting a cryogenically frozen heiress to a medical facility goes awry when the girl goes missing and Joe and his team are left holding the bag. It seems space pirates are trying to play the Crushers for patsies, but Joe doesn't take kindly to the setup and tracks the pirates to their home world. The four heroes not only have to rescue their human cargo but take down the pirates in the process, which involves a heck of a lot of space dogfights, explosions, and good old-fashioned hand-to-hand combat.
Dallos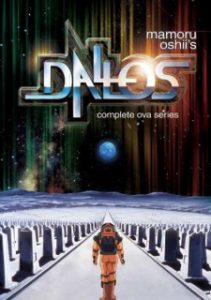 At the end of the 21st century, Earth had to confront the problem of population increases combined with shortages in resources. Development of the Moon was seen as the way to solve the situation. The Moon's mineral resources reinvigorated the Earth and brought prosperity. However, the achievement of that vision proved painful for those who'd left their home world to settle on the Moon.
Freedom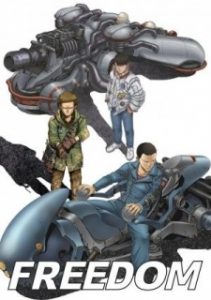 In the year 2041, mankind created their first space colony on the moon. But after a freak cataclysm devastated human civilisation on Earth, the republic of the moon built a domed megalopolis known as Eden. Now in the year 2267, a boy called Takeru spends his time engaging in hover-craft races against rival street gangs, unaware that he is about to embark in the journey of unearthing Eden's origin.
Megazone 23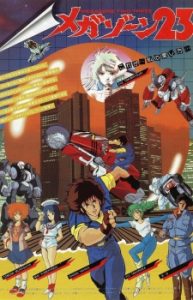 Shougo Yahagi is a young motorcycle enthusiast living in a world of hot bikes, hard rock, and J-pop idols. The general populace go about their lives in peace, under the watchful eyes of a computer program in the guise of pop idol sensation Eve, unbeknownst to them. Shougo himself is mostly concerned with riding his motorcycle and picking up beautiful women like Yui Takanaka, who aspires to be a dancer.
Grey: Digital Target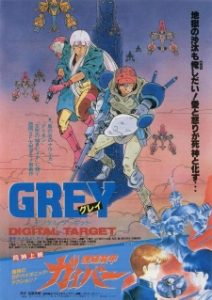 Grey is a laconic trooper in a rough, futuristic military system which rewards success in battle with high pay and promotions, but only three precent of troopers live long enough for the final goal – citizenship and the chance for a life above the misery of most of the populace. Grey has managed to keep coming back alive, even earning the nickname Grey Death. But is the society he's fought for worth it?
RideBack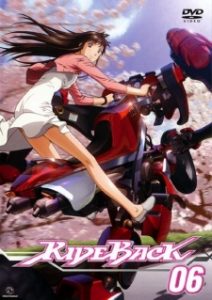 In the future, an organization called the GGP has taken control of the world. Rin Ogata was a promising up-and-coming ballet dancer, but suffered a serious injury while dancing and decided to quit. Years later in college, she comes across a club building and soon finds herself intrigued by a transforming motorcycle-like robotic vehicle called a "Rideback". She soon finds that her unique ballet skills with balance and finesse make her a born natural on a Rideback. However, those same skills also get her into serious trouble with the government.
Terra e…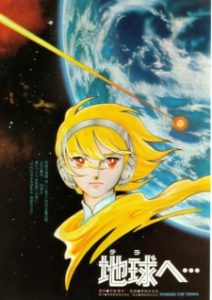 In the future, mankind's seemingly utopian society is strictly controlled by the government, and anything that threatens to disrupt the status quo is ruthlessly suppressed. When 14-year-old Jomy begins to question the way the society is run, he suddenly becomes a target for both the government and the Mu, an outcast race with extra-sensory abilities who have been fighting against the government for generations. Now, each is determined to hunt him down – one to kill him and the other to save him.
References: Myanimelist