10 Anime Like Yami Shibai
Yami Shibai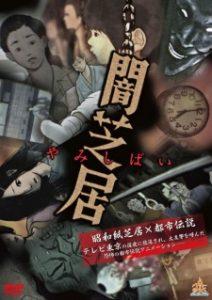 Here are my favorite picks for anime like Yami Shibai. Keep in mind the list is in no particular order. Enjoy!
Kagewani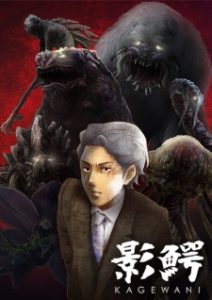 A video blogger attempts to fake cryptid sightings to boost his views, but gets more than he bargained for when his crew is slaughtered by a real monster. Elsewhere, students find themselves preyed upon by a sandworm-like beast, initiating a desperate struggle for survival on their own school grounds.
Kowabon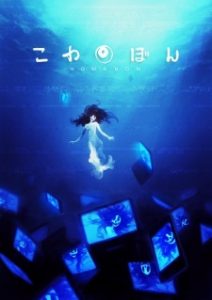 In today's world full of wondrous technological innovation, the unnatural and mysterious sometimes appear even more horrifying than usual. But despite how far society has advanced, the fear of the unknown always remains. The unfortunate participants in Kowabon find themselves in such a predicament, experiencing the supernatural through their everyday technology. From a frightening sight caught on a parking garage camera to a video chat that takes an unexpected turn, the victims struggle to escape that which haunts them. However, what awaits these doomed souls may be a fate even worse than death…
Kyougoku Natsuhiko: Kousetsu Hyaku Monogatari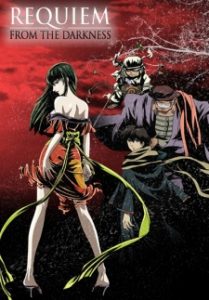 Tired of writing riddles for children, Yamaoka Momosuke plans on gathering spooky and gruesome stories and publishing them in an anthology called Hyakumonogatari ("One Hundred Tales"). While researching these old myths and legends he comes across a mysterious trio who call themselves the Ongyou. They are detectives who are investigating the legends to reveal their truths…and bring those in the wrong to justice. Each time Momosuke meets the Ongyou he must face horrible truths and battle with his morals, but he's seeing things he shouldn't be seeing…
Mononoke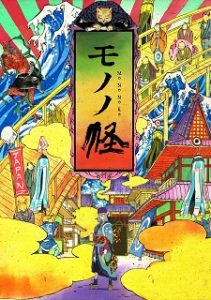 The "Medicine Seller" is a deadly and mysterious master of the occult who travels across feudal Japan in search of malevolent spirits called "mononoke" to slay. When he locates one of these spirits, he cannot simply kill it; he must first learn its Form, its Truth, and its Reason in order to wield the mighty Exorcism Sword and fight against it. He must begin his strange exorcisms with intense psychological analysis and careful investigative work—an extremely dangerous step, as he must first confront and learn about the mononoke before he even has the means to defeat it.
Shiki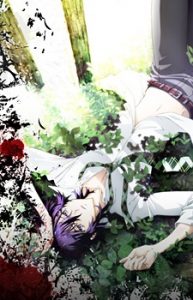 Fifteen-year-old Megumi Shimizu dreamed of a glamorous life in the big city; however, her unexpected death in the quiet village of Sotoba marks the beginning of what appears to be a ferocious epidemic that turns the hot summer into a season of blood and terror. A young doctor named Toshio Ozaki begins to doubt the nature of the disease and comes to understand that to discover the truth, he must abandon his humanity. Meanwhile, Natsuno Yuuki, an antisocial youth from the city, is haunted by the sudden death of Megumi and must realize the pain of friendship in the face of his own tragedy. Toshio and Natsuno form an unlikely pair as they work together to save Sotoba before it transforms into a ghost town of vampires.
Hell Girl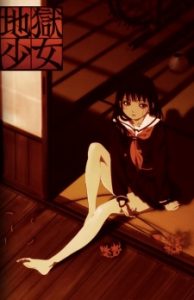 Have you heard of Jigoku Tsuushin (Hell Correspondence)? Those with a powerful grudge may only access this mysterious website at midnight, allowing them to enter anyone's name and have that person be ferried straight to hell. Ai Enma, the Hell Girl, will not judge whether or not the chosen target deserves punishment; she will merely exact revenge on them for you. Not much is known about this young girl other than that she swiftly carries out her tasks with the help of three straw dolls. There is just one catch, however—as payment for carrying out such a request, the user must condemn themselves to an afterlife in hell.
Sekai no Yami Zukan (The World YAMIZUKAN)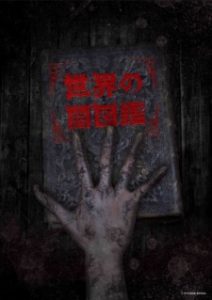 The anime will be in an omnibus short format that will tell stories of the strange and bizarre in our world, including UFOs, cryptids, curses, ancient civilizations, supernatural powers, spiritual experiences, bizarre cases, different dimensions, and urban legends, told in a picture show style. The anime seeks to evoke the retro atmosphere of pulp horror stories that were popular in the '60s and '70s in magazines.
Yonimo Osoroshii Nihon Mukashibanashi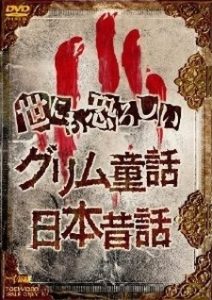 The horrible truths behind Japanese Fairy Tales from the ancient times are finally revealed! This title includes three episodes: "The Monkey and the Crab", "Click-Crack Mountain" and "Urashima and the Kingdom beneath the Sea".
Kyoufu Shinbun (2014)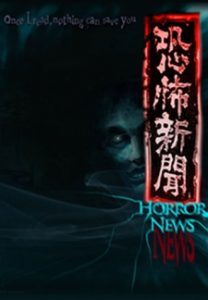 Rei Kigata is a first year middle schooler at Ishido Middle School. He is not a believer of any paranormal phenomena such as existence of ghosts or spirits in any kind, but one day at midnight, while he is sleeping, a mysterious newspaper called "Horror News" is delivered to his room. The newspaper tells a story in which one of his teachers at the school will get killed in a car accident the following morning and Kigata will be a witness of the accident. The story turns into a fact in the following day and since then, the mysterious newspaper is delivered everyday. He realizes he is haunted by this newspaper and that his life span would be shortened in 100 days every time he reads it.
Kakurenbo
Among the ruins of the city, there is a game only children can play. It is called "Otokoyo"; a game of hide-and-seek. But whenever children play this game, one by one they would disappear into the blinds of the buildings… The story begins when a boy enters the world of Otokoyo, to find his missing sister.
References: Myanimelist