10 Anime Like Youkoso Jitsuryoku Shijou Shugi no Kyoushitsu e
Youkoso Jitsuryoku Shijou Shugi no Kyoushitsu e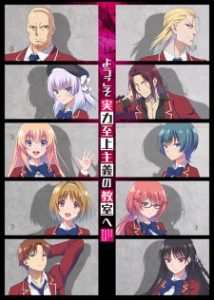 Here are my favorite picks for anime like Youkoso Jitsuryoku Shijou Shugi no Kyoushitsu e. Keep in mind the list is in no particular order. Enjoy!
My Youth Romantic Comedy Is Wrong, As I Expected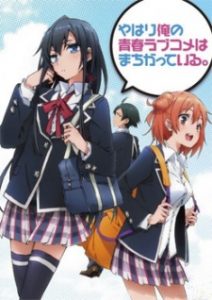 Hachiman Hikigaya is an apathetic high school student with narcissistic and semi-nihilistic tendencies. He firmly believes that joyful youth is nothing but a farce, and everyone who says otherwise is just lying to themselves.
Assassination Classroom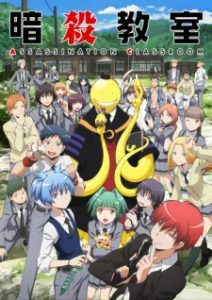 When a mysterious creature chops the moon down to a permanent crescent, the students of class 3-E of Kunugigaoka Middle School find themselves confronted with an enormous task: assassinate the creature responsible for the disaster before Earth suffers a similar fate. However, the monster, dubbed Koro-sensei (the indestructible teacher), is able to fly at speeds of up to Mach 20, which he demonstrates freely, leaving any attempt to subdue him in his extraterrestrial dust. Furthermore, the misfits of 3-E soon find that the strange, tentacled beast is more than just indomitable—he is the best teacher they have ever had!
Baka and Test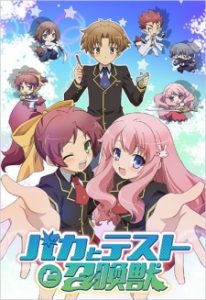 The story centers around Akihisa Yoshii, the "baka" of the title. His academy rigidly divides up the student body into classes based on the results of tests. The prodigies are in the A class with reclining seats complete with air conditioning, but Akihisa is in F class, the lowest rung of the school ladder which is furnished only with low, decrepit tables and worn-out straw tatami mats. A girl named Mizuki Himeji is actually one of the smartest girls in Akihisa's sophomore year, but she had a fever on test day and was pigeonholed into the F class. Besides Mizuki (who Akihisa secretly adores), the F class also has Yuuji Sakamoto, the class president who has been Akihisa's friend and partner-in-crime since the freshman year.
Danganronpa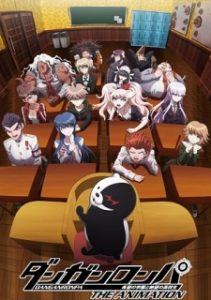 Hope's Peak Academy is an elite high school that accepts only the most talented students. Individuals who successfully enroll receive their own unique titles, suitably reflective of their skills and traits. Of the fifteen candidates admitted to the peculiar school that year, Makoto Naegi is a completely ordinary individual who has been accepted by sheer chance, with the title of "Super High School-Level Luck."
Grisaia no Kajitsu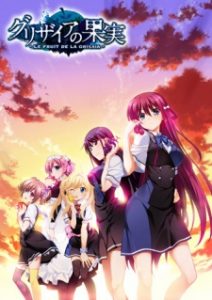 Yuuji Kazami is a transfer student who has just been admitted into Mihama Academy. He wants to live an ordinary high school life, but this dream of his may not come true any time soon as Mihama Academy is quite the opposite. Consisting of only the principal and five other students, all of whom are girls, Yuuji becomes acquainted with each of them, discovering more about their personalities as socialization is inevitable. Slowly, he begins to learn about the truth behind the small group of students occupying the academy—they each have their own share of traumatic experiences which are tucked away from the world.
Absolute Duo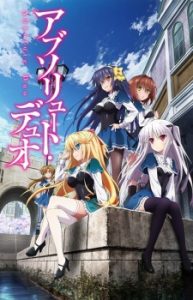 Individuals who can materialize weapons from their soul are called "Blazers," and they attend Kouryou Academy High School in order to harness their abilities. Each student is required to partner with another, in the hopes that one day, the pair can attain the power of Absolute Duo.
Tanaka-kun wa Itsumo Kedaruge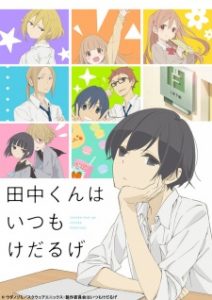 For high school student Tanaka, the act of being listless is a way of life. Known for his inattentiveness and ability to fall asleep anywhere, Tanaka prays that each day will be as uneventful as the last, seeking to preserve his lazy lifestyle however he can by avoiding situations that require him to exert himself. Along with his dependable friend Oota who helps him with tasks he is unable to accomplish, the lethargic teenager constantly deals with events that prevent him from experiencing the quiet and peaceful days he longs for.
Love, Election and Chocolate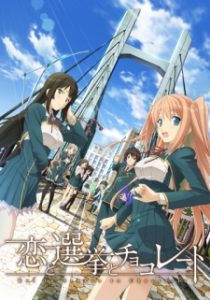 In Japan, participation in extra-curricular activities is as fundamental a part of an education as chalk and gym shorts. However, not all students are overachievers, and for those like Yuki Ojima, groups like the Food Research Club are welcome havens in which to slack-off. But what's a slacker to do when the radical new candidate for Student Council president announces her intent to get rid of clubs like the FRC? Well, getting the help of the current Student Council president is a good start, but HIS suggestion is so counter-intuitive that it's crazy: Yuki should run for the Student Council himself? And yet, it's SO crazy that it just might work! Especially when Chisato, the chocolate-adverse president of the FRC (and Yuki's best childhood friend,) and members of other targeted school clubs start to join the swelling FRC army. But can this army of goofs and goof-offs coast all the way to political victory? Or will someone have to step up to the plate and take one for the team?
Nanana's Buried Treasure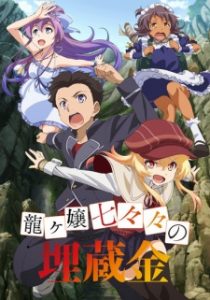 Nanae Island is a man-made island in the Pacific Ocean that holds everything necessary for the proper education and training of children. It was created by the Great Seven, a group of adventurers headed by Nanana Ryuugajou, as a place for the young to chase their dreams.
Grisaia no Rakuen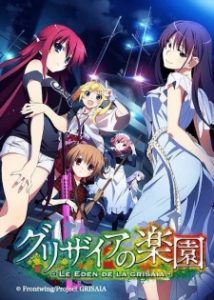 Grisaia no Rakuen begins right at the end of the previous installment, Grisaia no Meikyuu. Kazami Yuuji is arrested under suspicion for terrorism. A video showing apparently concrete proof that Yuuji committed these acts, and he is held in custody by Ichigaya.
References: Myanimelist