10 Anime Like My Youth Romantic Comedy Is Wrong, As I Expected
My Youth Romantic Comedy Is Wrong, As I Expected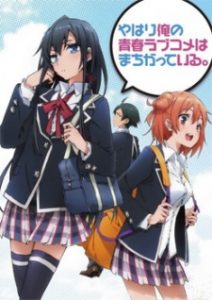 Here are my favorite picks for anime like My Youth Romantic Comedy Is Wrong, As I Expected. Keep in mind the list is in no particular order. Enjoy!
Haganai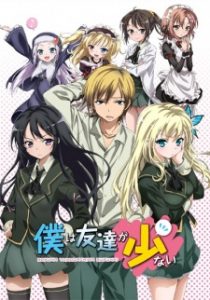 When Kodaka Hasegawa finds out that he will be transferring to a new school, he is determined to make a positive impression, and maybe even some friends. However, Kodaka discovers he is out of luck when he immediately gets labeled as a violent delinquent due to his blond hair and intimidating expression. Although a month has passed, Kodaka is still alone thanks to his notorious reputation. However, his life begins to change when he finds fellow loner Yozora Mikazuki talking to her imaginary friend in an empty classroom.
Bakemonogatari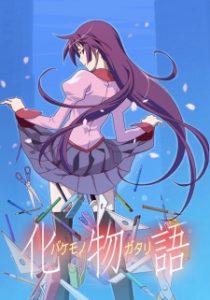 Koyomi Araragi, a third-year high school student, manages to survive a vampire attack with the help of Meme Oshino, a strange man residing in an abandoned building. Though being saved from vampirism and now a human again, several side effects such as superhuman healing abilities and enhanced vision still remain. Regardless, Araragi tries to live the life of a normal student, with the help of his friend and the class president, Tsubasa Hanekawa.
No Matter How I Look at It, It's You Guys' Fault I'm Not Popular!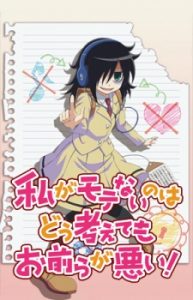 After living 50 simulated high school lives and dating over 100 virtual boys, Tomoko Kuroki believes that she is ready to conquer her first year of high school. Little does she know that she is much less prepared than she would like to think. In reality, Tomoko is an introverted and awkward young girl, and she herself is the only one who doesn't realize it! With the help of her best friend, Yuu Naruse, and the support and love of her brother Tomoki, Tomoko attempts to brave the new world of high school life.
Oreshura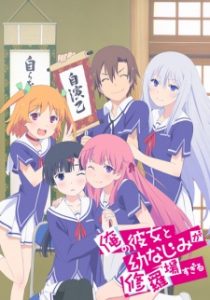 The infidelity of Eita Kidou's parents not only made his family fall apart, but also made him skeptic of love. Having no intention to delve into romance, Eita devotes his entire high school life to his studies in order to become a doctor.
Toradora!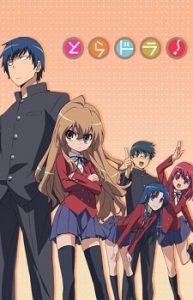 Ryuuji Takasu is a gentle high school student with a love for housework; but in contrast to his kind nature, he has an intimidating face that often gets him labeled as a delinquent. On the other hand is Taiga Aisaka, a small, doll-like student, who is anything but a cute and fragile girl. Equipped with a wooden katana and feisty personality, Taiga is known throughout the school as the "Palmtop Tiger."
ReLIFE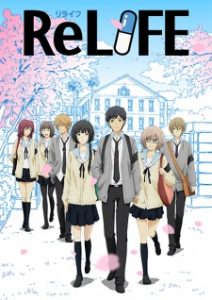 Dismissed as a hopeless loser by those around him, 27-year-old Arata Kaizaki bounces around from one job to another after quitting his first company. His unremarkable existence takes a sharp turn when he meets Ryou Yoake, a member of the ReLife Research Institute, who offers Arata the opportunity to change his life for the better with the help of a mysterious pill. Taking it without a second thought, Arata awakens the next day to find that his appearance has reverted to that of a 17-year-old.
Haruhi Suzumiya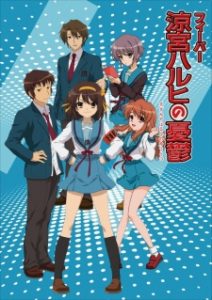 Kyon, your typical high school student, has long given up his belief in the supernatural. However, upon meeting Haruhi Suzumiya, he quickly finds out that it is the supernatural that she is interested in—aliens, time travelers, and espers among other things. When Haruhi laments about the lack of intriguing clubs around school, Kyon inspires Haruhi to form her own club. As a result, the SOS Brigade is formed, a club which specializes in all that is the supernatural.
The Pet Girl of Sakurasou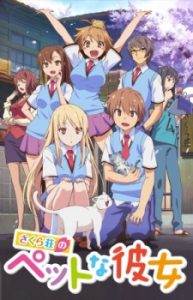 When abandoned kittens and his good conscience force second year Sorata Kanda to move into Suimei High School's infamous Sakura Hall, the satellite dorm and its eccentric, misfit residents turn his life upside down. The decidedly average Sorata finds it difficult to fit in with the bizarre collection of dorm residents like Misaki, an energetic animator; Jin, a playwright playboy; Ryuunosuke, a reclusive programmer; and Chihiro, the dorm manager, art teacher, and party girl.
Nisekoi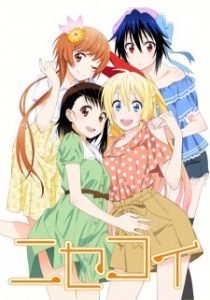 Raku Ichijou, a first-year student at Bonyari High School, is the sole heir to an intimidating yakuza family. Ten years ago, Raku made a promise to his childhood friend. Now, all he has to go on is a pendant with a lock, which can only be unlocked with the key which the girl took with her when they parted.
Welcome to the N.H.K.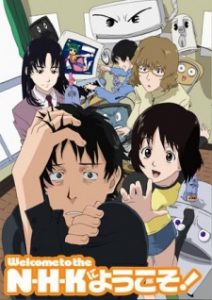 Twenty-two-year-old college dropout Tatsuhiro Satou has been a hikikomori for almost four years now. In his isolation, he has come to believe in many obscure conspiracy theories, but there is one in particular which he holds unshakable faith in: the theory that the evil conspirator behind his shut-in NEET (Not in Employment, Education or Training) status is the Nihon Hikikomori Kyokai (NHK)—an evil and secret organization dedicated to fostering the spread of hikikomori culture.
References: Myanimelist