10 Anime Like Yu-Yu-Hakusho
Yu-Yu-Hakusho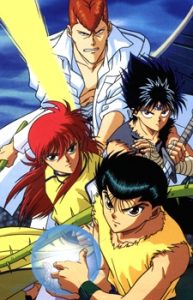 Here are my favorite picks for anime like Yu-Yu-Hakusho. Keep in mind the list is in no particular order. Enjoy!
Bleach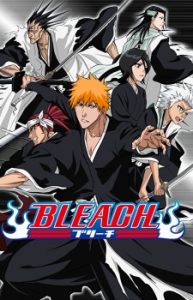 Ichigo Kurosaki is an ordinary high schooler—until his family is attacked by a Hollow, a corrupt spirit that seeks to devour human souls. It is then that he meets a Soul Reaper named Rukia Kuchiki, who gets injured while protecting Ichigo's family from the assailant. To save his family, Ichigo accepts Rukia's offer of taking her powers and becomes a Soul Reaper as a result.
Dragon Ball Z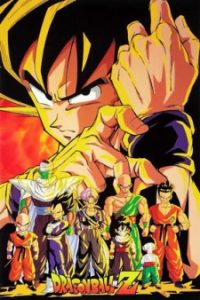 Five years after winning the World Martial Arts tournament, Gokuu is now living a peaceful life with his wife and son. This changes, however, with the arrival of a mysterious enemy named Raditz who presents himself as Gokuu's long-lost brother. He reveals that Gokuu is a warrior from the once powerful but now virtually extinct Saiyan race, whose homeworld was completely annihilated. When he was sent to Earth as a baby, Gokuu's sole purpose was to conquer and destroy the planet; but after suffering amnesia from a head injury, his violent and savage nature changed, and instead was raised as a kind and well-mannered boy, now fighting to protect others.
Hunter x Hunter (2011)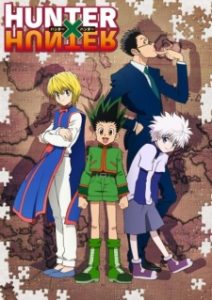 Hunter x Hunter is set in a world where Hunters exist to perform all manner of dangerous tasks like capturing criminals and bravely searching for lost treasures in uncharted territories. Twelve-year-old Gon Freecss is determined to become the best Hunter possible in hopes of finding his father, who was a Hunter himself and had long ago abandoned his young son. However, Gon soon realizes the path to achieving his goals is far more challenging than he could have ever imagined.
Flame of Recca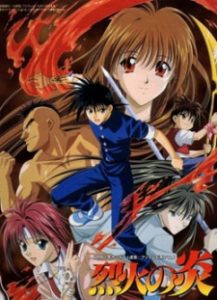 Most people think that ninjas are a thing of the past, but Rekka Hanabishi wishes otherwise. Although he comes from a family that makes fireworks, he likes to think of himself as a self-styled, modern-day ninja. Sounds like fun, right? Maybe not. Rekka ends up in lots of fights because he once made the bold announcement that if someone can defeat him, he will become their servant.
Beelzebub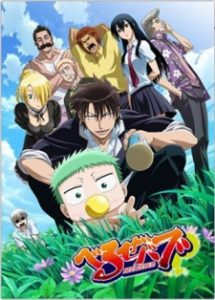 Ishiyama High is a school populated entirely by delinquents, where nonstop violence and lawlessness are the norm. However, there is one universally acknowledged rule—don't cross first year student Tatsumi Oga, Ishiyama's most vicious fighter. One day, Oga is by a riverbed when he encounters a man floating down the river. After being retrieved by Oga, the man splits down the middle to reveal a baby, which crawls onto Oga's back and immediately forms an attachment to him. Though he doesn't know it yet, this baby is named Kaiser de Emperana Beelzebub IV, or "Baby Beel" for short—the son of the Demon Lord!
The Law of Ueki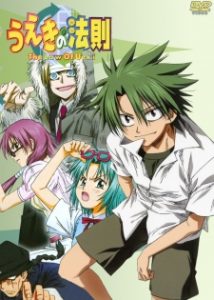 Kousuke Ueki, a student of the Hinokuni Junior High School, is picked by a Celestial King Candidate, Koba-sen, to participate in a competition where people battle out to become the Celestial King and only the strongest will prevail. Embodied with the ability to turn garbage into trees, Kousuke will be joining in the battle against other junior high school students in this selection. This sets the premise for the earth-friendly battle where the students will pit their powers against the rest, with a reward of the Blank Talent giving motive for students to win.
InuYasha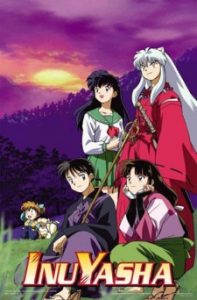 Based on the Shogakukan award-winning manga of the same name, InuYasha follows Kagome Higurashi, a fifteen-year-old girl whose normal life ends when a demon drags her into a cursed well on the grounds of her family's Shinto shrine. Instead of hitting the bottom of the well, Kagome ends up 500 years in the past during Japan's violent Sengoku period with the demon's true target, a wish-granting jewel called the Shikon Jewel, reborn inside of her.
Ushio and Tora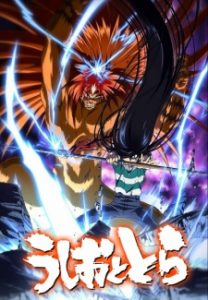 Ushio Aotsuki is a stubborn middle school student and son of an eccentric temple priest who goes about life without care for his father's claims regarding otherworldly monsters known as youkai. However, as he is tending to the temple while his father is away on work, his chores lead him to a shocking discovery: in the basement he finds a menacing youkai impaled by the fabled Beast Spear.
Katekyo Hitman Reborn!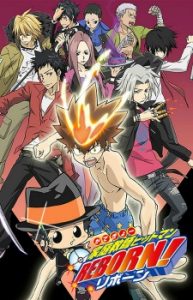 There is no putting it lightly—Tsunayoshi Sawada is just no good. He is clumsy, talentless, and desperately in love with the school idol Kyouko Sasagawa, a girl so completely out of his league. Dubbed "Loser Tsuna" by his classmates, he seems to be the very personification of failure in the guise of a middle-schooler.
Gensoumaden Saiyuuki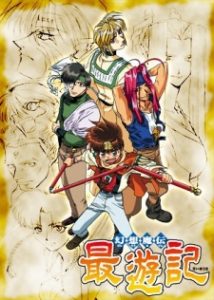 Many years ago, humans and demons lived in harmony. But that unity ended when demons started attacking humans and plotted a mission to unleash Gyumao—an evil demon imprisoned for thousands of years. Now, Genjo Sanzo, a rogue priest, must team up with three demons—Sha Gojyo, Son Goku, and Cho Hakkai—and embark on a perilous journey to the west to stop these demons from resurrecting Gyumao and restore the balance between humans and demons on Earth.
References: Myanimelist