10 Anime Like Zoku Natsume Yuujinchou
Zoku Natsume Yuujinchou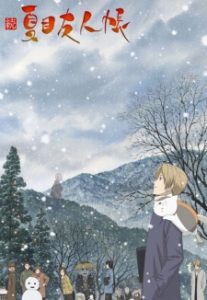 Here are my favorite picks for anime like Zoku Natsume Yuujinchou. Keep in mind the list is in no particular order. Enjoy the recommendations!
Mushishi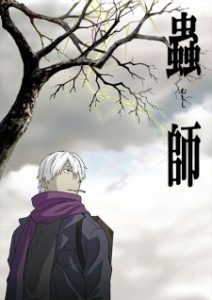 "Mushi": the most basic forms of life in the world. They exist without any goals or purposes aside from simply "being." They are beyond the shackles of the words "good" and "evil." Mushi can exist in countless forms and are capable of mimicking things from the natural world such as plants, diseases, and even phenomena like rainbows.
xxxHOLiC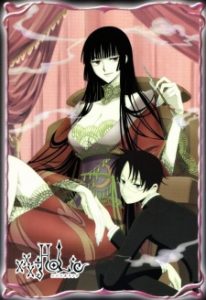 Kimihiro Watanuki can see spirits and other assorted supernatural creatures, which is quite a bothersome ability he strongly dislikes. On the way home one day, while plagued by some spirits, he is inexplicably compelled to enter a strange house. There, he encounters Yuuko, a mysterious woman who claims to be able to rid him of the ability to see and attract the troublesome creatures—for a price. She demands that he work at her "store" that grants wishes to people, and thus begins Watanuki's adventures through weird and wonderful events.
Tegami bachi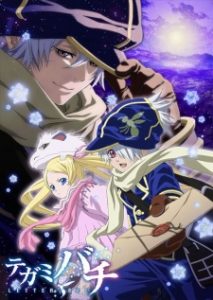 With his mother taken away from him and having lost everything, Lag Seeing is now a letter whose delivery has been assigned to Gauche Suede, a Letter Bee. Despite their troubling start, the two of them become friends, leading Lag to realize what his aim in life is: to deliver people's most important feelings in the form of letters, just as Gauche has done.
Wolf Children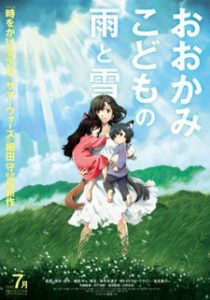 Hana, a hard-working college student, falls in love with a mysterious man who attends one of her classes though he is not an actual student. As it turns out, he is not truly human either. On a full moon night, he transforms, revealing that he is the last werewolf alive. Despite this, Hana's love remains strong, and the two ultimately decide to start a family.
Tamayura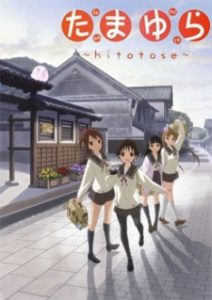 As a little girl, Fuu Sawatari's father taught her to love photography. They took pictures everywhere they went. But after he passed away, seeing those photographs only served as a reminder of her loss, so she locked them away to be forgotten. Years later, her brother Kou finds their father's picture album, and as he flips through its pages, the pictures remind Fuu of all the happy memories of her father that she will carry with her forever.
Bunny Drop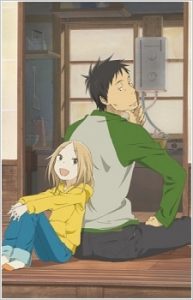 Daikichi Kawachi is a 30-year-old bachelor working a respectable job but otherwise wandering aimlessly through life. When his grandfather suddenly passes away, he returns to the family home to pay his respects. Upon arriving at the house, he meets a mysterious young girl named Rin who, to Daikichi's astonishment, is his grandfather's illegitimate daughter!
Phantom Thief Jeanne
A normal looking high school girl on the outside, Kusakabe Maron is actually the reincarnation of Jeanne d' Arc. With the help of the angel, Fin Fish, Maron works as the thief Jeanne at night to seal the demons that reside in pieces of artwork, preying upon the weak hearts of the owners. She is branded as a thief due to the fact that the artworks disappear after she seals the demons. One day, a new neighbor and classmate appears, as well as a rival in her night job, the thief Sinbad. With her own best friend being the detective's daughter, out to capture her and the appearance of her new rival, Maron's work is anything but easy.
Kamichu!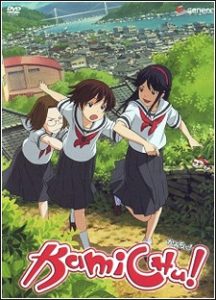 Yurie Hitotsubashi was just an average middle school student living in the city of Onomichi on Japan's inland sea in the easygoing times of the 1980s. She spent her days worrying about exams and trying to get Kenji, the clueless boy she likes, to notice her. Then during lunch one day she suddenly announces to her friend Mitsue that the night before she had become a goddess. Their classmate Matsuri quickly latches on to Yurie's newfound divinity as a way to promote her family's bankrupt Shinto shrine. She hopes that replacing their hapless local god, Yashima-sama, with Yurie will make the shrine more popular (and profitable). Now, with Matsuri as her manager, Yurie has to grant wishes, cure curses, meet aliens, and attend god conventions. All the while attending school and working-up the courage to confess to Kenji.
Aria The Animation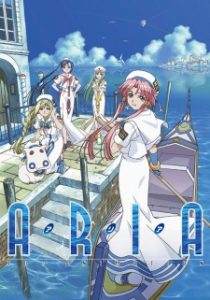 Drift peacefully into Neo Venezia, a city on the planet Aqua (formerly known as Mars). By the 24th century, humans have found a way to colonize the previously uninhabitable planet. As futuristic as that sounds, Neo Venezia is still teeming with rustic beauty; gondolas on wide canals and waterways are the main mode of transportation. The city itself is a faithful replication of Manhome's (the planet formerly known as Earth) Venice.
References: Myanimelist