10 Anime Likes Pandora Hearts
Pandora Hearts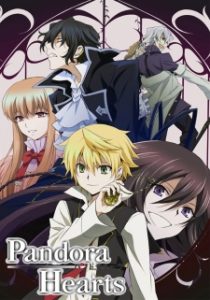 Here are my favorite picks for anime like Pandora Hearts. Keep in mind the list is in no particular order. Enjoy!
Black Butler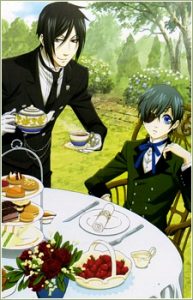 Young Ciel Phantomhive is known as "the Queen's Guard Dog," taking care of the many unsettling events that occur in Victorian England for Her Majesty. Aided by Sebastian Michaelis, his loyal butler with seemingly inhuman abilities, Ciel uses whatever means necessary to get the job done. But is there more to this black-clad butler than meets the eye?
D.Gray-man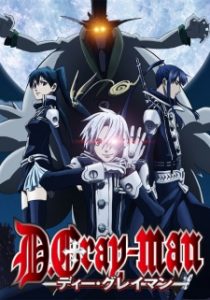 Losing a loved one is so painful that one may sometimes wish to be able to resurrect them—a weakness that the enigmatic Millennium Earl exploits. To make his mechanical weapons known as "Akuma," he uses the souls of the dead that are called back. Once a soul is placed in an Akuma, it is trapped forever, and the only way to save them is to exorcise them from their vessel using the Anti-Akuma weapon, "Innocence."
Makai Ouji: Devils and Realist
The story revolves around William, an aristocratic family's progeny with rare intellect. One day, his uncle lost his possessions after his business failed. Fearing that his family's name has been tarnished, William returns home and searches with his family's butler for anything that can be converted into cash. A search of the premises yields an underground room left by an ancestor. In the room is a magical seal, and William unintentionally summons a devil. The summoned devil tells William his name Dantalion, and reveals that William is the designator who can choose the acting ruler of the demon world.
07-Ghost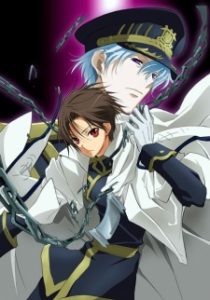 Barsburg Empire's Military Academy is known for training elites who bring victory to the empire. Students of the academy freely utilize an ability called "Zaiphon" to fight, while the types of Zaiphon usable depends on the nature of the soldier. Teito Klein, a student at the academy, is one of the most promising soldiers produced. Although ridiculed by everyone for being a sklave (German for slave) with no memories of his past, he is befriended by a fellow student called Mikage. While preparing for the final exam, Teito uncovers a dark secret related to his past. When an attempt to assassinate Ayanami, a high-ranking official who killed his father, fails, Teito is locked away awaiting punishment.
The Mystic Archives of Dantalian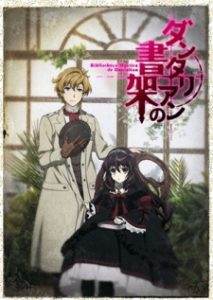 Six months ago, Lord Hugh Anthony Disward, also known as Huey, lost his eccentric grandfather, Sir Wesley Disward, who was a renowned collector of rare books. His grandfather's will states that, in order to inherit his manor and everything inside it, he must take guardianship over the Bibliotheca Mystica de Dantalian—an archive that contains forbidden knowledge—and also take care of a mysterious girl called Dalian.
Gosick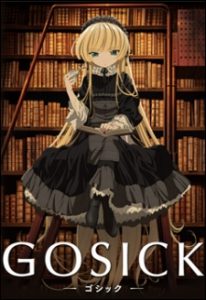 Kazuya Kujou is a foreign student at Saint Marguerite Academy, a luxurious boarding school in the Southern European country of Sauville. Originally from Japan, his jet-black hair and dark brown eyes cause his peers to shun him and give him the nickname "Black Reaper," based on a popular urban legend about the traveler who brings death in the spring.
Chrno Crusade
The 1920s was a decade of great change and upheaval, with monstrous demons appearing across America. To combat this menace, the holy organization known as the Order of Magdalene was established. The organization's New York branch is home to the young and reckless Sister Rosette Christopher, as well as her partner Chrno. Tasked with the extermination of demonic threats, the renowned team is excellent at their job, despite causing extensive collateral damage on their missions.
Dream Eater Merry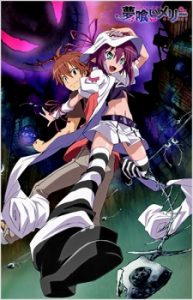 Yumekui Merry begins with Yumeji Fujiwara, a seemingly average high school student. But ten years ago, Yumeji gained the ability to see the dream auras of other people around him. This ability allows Yumeji to predict what type of dreams people are likely to have next. The dreams of others may not be a mystery to Yumeji, but his own dreams have recently left him puzzled. In dream after dream, Yumeji has been pursued by an army of cats lead by John Doe, who claims he needs Yumeji's body to enter the real world.
Soul Eater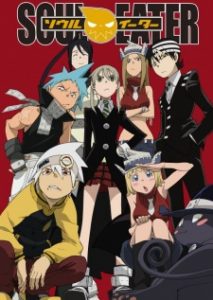 Death City is home to the famous Shibusen, a technical academy headed by the Shinigami—Lord Death himself. Its mission: to raise "Death Scythes" for the Shinigami to wield against the many evils of their fantastical world. These Death Scythes, however, are not made from physical weapons; rather, they are born from human hybrids who have the ability to transform their bodies into Demon Weapons, and only after they have consumed the souls of 99 evil beings and one witch's soul.
Shakugan no Shana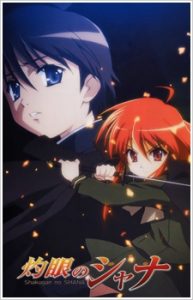 The world has become a slaughtering ground for the Crimson Denizens, mysterious beings from a parallel universe who thrive on the life energy of humans. These merciless murderers only leave behind scant remainders of souls called "Torches," which are mere residues that will eventually be destroyed, along with the very fact of the victims' existence from the minds of the living. In an ambitious endeavor to put an end to this invisible, hungry massacre, warriors called Flame Hazes relentlessly fight these monsters.
References: Myanimelist