10 Similar Anime Like Yuru Camp
Yuru Camp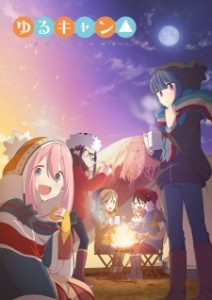 Here are my favorite picks for anime like Yuru Camp. Keep in mind the list is in no particular order. Enjoy!
Non Non Biyori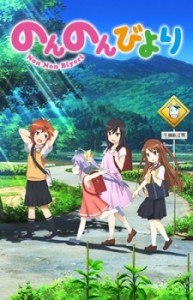 Asahigaoka might look like typical, boring countryside to most; however, no day in this village can ever be considered colorless thanks to five students of varying ages occupying the only class in the only school in town. The youngest student is first grader Renge Miyauchi, who brings an unadulterated wit, curiosity, and her characteristic catchphrase, "Nyanpasu!" Then there are the Koshigaya siblings consisting of the quiet ninth grader and elder brother Suguru, diminutive eighth grader Komari, and the mischievous seventh grader Natsumi. The recent arrival of Tokyo-raised fifth grader Hotaru Ichijou, who appears overdeveloped for her age and thus naturally holds an air of maturity, rounds out this lively and vibrant group of five classmates.
Encouragement of Climb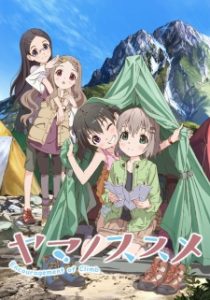 As a child, Aoi Yukimura adored mountains and was passionate about climbing. However, a playground accident has since left her afraid of heights, turning her toward indoor hobbies. Unfortunately, now a shy and timid first-year high school student, Aoi has become so absorbed in these pastimes that she can barely socialise with others, leaving her practically friendless. It's only when she runs into the lively Hinata Kuraue, an old friend from her climbing days, that things start to change.
Long Riders!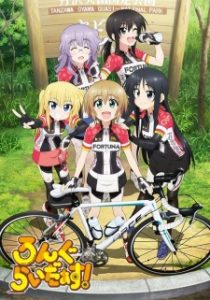 Falling in love at first sight with a collapsible bicycle outside the station, Ami Kurata, first-year university student empties her account without a second thought and buys the bicycle. Now she enjoys weekend cycling trips with Aoi, her childhood friend, and Hinako, a senior at her university. "Owning a road bike may change your view of the world completely." Prompted by the comment, Ami purchased a road bike, and she is really impressed with the traveling performance. As soon as she places her feet on the pedals and presses down, everything about riding a road bicycle—the lightness of the pedal, the speed, the acceleration—is nothing like she has ever experienced. Ami's cycle life gets going with the new road cycle as her partner!
Amanchu!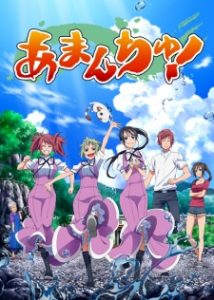 Originally from a big city, Futaba Ooki spends most days cataloguing her life through pictures on her phone. Upon moving to a seaside town, she gazes out over the vast expanse of sea and quickly becomes captivated by its endless possibilities. Unbeknownst to Futaba, her quiet contemplation catches the attention of local diving enthusiast Hikari Kohinata. Finding herself in the same class as Futaba the next day, Hikari is drawn to her quiet and shy demeanor and affectionately nicknames her Teko, sparking a tender friendship.
Flying Witch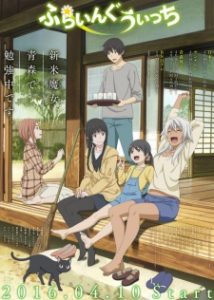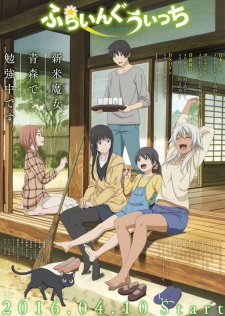 In the witches' tradition, when a practitioner turns 15, they must become independent and leave their home to study witchcraft. Makoto Kowata is one such apprentice witch who leaves her parents' home in Yokohama in pursuit of knowledge and training. Along with her companion Chito, a black cat familiar, they embark on a journey to Aomori, a region favored by witches due to its abundance of nature and affinity with magic. They begin their new life by living with Makoto's second cousins, Kei Kuramoto and his little sister Chinatsu.
Girls' Last Tour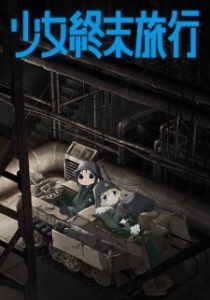 Amid the desolate remains of a once-thriving city, only the rumbling of a motorbike breaks the cold winter silence. Its riders, Chito and Yuuri, are the last survivors in the war-torn city. Scavenging old military sites for food and parts, the two girls explore the wastelands and speculate about the old world to pass the time. Chito and Yuuri each occasionally struggle with the looming solitude, but when they have each other, sharing the weight of being two of the last humans becomes a bit more bearable. Between Yuuri's clumsy excitement and Chito's calm composure, their dark days get a little brighter with shooting practice, new books, and snowball fights on the frozen battlefield.
Aria The Animation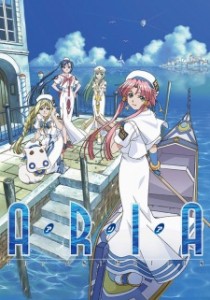 Drift peacefully into Neo Venezia, a city on the planet Aqua (formerly known as Mars). By the 24th century, humans have found a way to colonize the previously uninhabitable planet. As futuristic as that sounds, Neo Venezia is still teeming with rustic beauty; gondolas on wide canals and waterways are the main mode of transportation. The city itself is a faithful replication of Manhome's (the planet formerly known as Earth) Venice.
Hakumei and Mikochi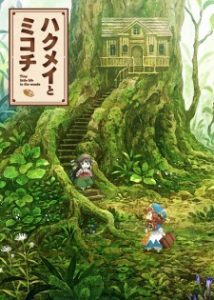 Nine centimeters (3.5 inches) tall, tiny girls Hakumei and Mikochi live in the forest. Living in a tiny house in a tree, riding insects and birds, and making umbrellas out of leaves, these tiny girls live a tiny life. Follow their tiny but lovely lives as they live their day-to-day in a fantastic world of tiny people and gods.
Yuru Yuri Nachuyachumi!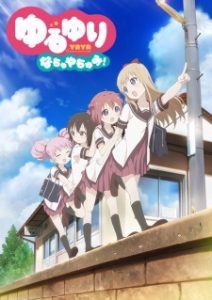 Upon finding some camping equipment in the clubroom, the Amusement Club decide to go camping together for summer vacation, with the student council deciding to tag along. After spending the day making curry, the girls form pairs to go on a test of courage before hitting a bathhouse together.
Mushishi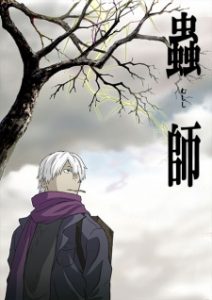 "Mushi": the most basic forms of life in the world. They exist without any goals or purposes aside from simply "being." They are beyond the shackles of the words "good" and "evil." Mushi can exist in countless forms and are capable of mimicking things from the natural world such as plants, diseases, and even phenomena like rainbows.
References: Myanimelist