10 Similar Anime Like A Place Further than the Universe
A Place Further than the Universe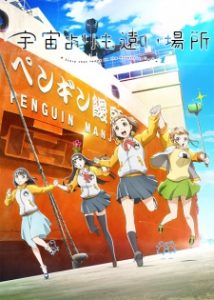 Here are my favorite picks for anime like A Place Further than the Universe. Keep in mind the list is in no particular order. Enjoy!
K-On!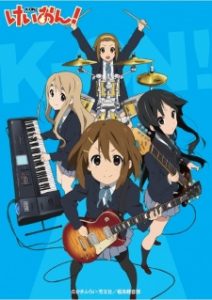 Hirasawa Yui, a young, carefree girl entering high school, has her imagination instantly captured when she sees a poster advertising the "Light Music Club." Being the carefree girl that she is, she quickly signs up; however, Yui has a problem, she is unable to play an instrument.
When Yui goes to the clubroom to explain, she's greeted by the other members: Ritsu, Mio, and Tsumugi. Although disheartened at Yui's lack of musical know-how, they still try to convince her to stay to prevent the club's disbandment. After playing Yui a short piece which re-ignites her imagination, they succeed in keeping their new member and guitarist.
Yuru Camp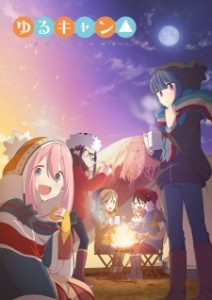 While the perfect getaway for most girls her age might be a fancy vacation with their loved ones, Rin Shima's ideal way of spending her days off is camping alone at the base of Mount Fuji. From pitching her tent to gathering firewood, she has always done everything by herself, and has no plans of leaving her little solitary world.
Made in Abyss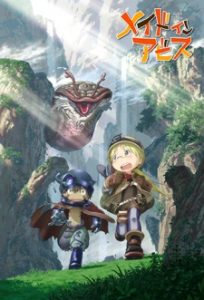 The Abyss—a gaping chasm stretching down into the depths of the earth, filled with mysterious creatures and relics from a time long past. How did it come to be? What lies at the bottom? Countless brave individuals, known as Divers, have sought to solve these mysteries of the Abyss, fearlessly descending into its darkest realms. The best and bravest of the Divers, the White Whistles, are hailed as legends by those who remain on the surface.
Space Brothers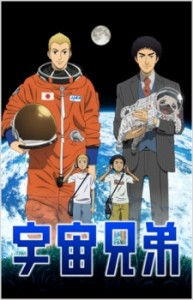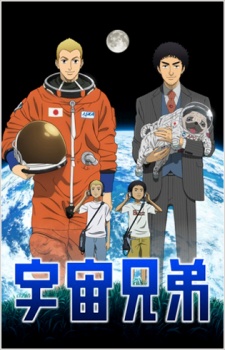 On a fateful summer night in 2006, Mutta Nanba and his younger brother Hibito witness what they believe to be a UFO flying toward the Moon. This impressing and unusual phenomenon leads both siblings vowing to become astronauts, with Hibito aiming for the Moon and Mutta, convinced that the eldest brother has to be one step ahead, for Mars.
Love Live! Sunshine!!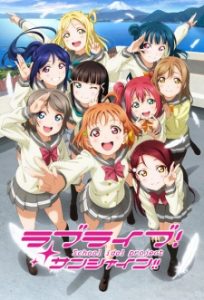 Chika Takami, a self-proclaimed normal girl, has never been involved in any clubs and lacked any notable talents. However, after a visit to Tokyo, she discovers a stage where even an ordinary girl like her could shine—the world of school idols. Inspired by the former superstar school idol group μ's, Chika is determined to start her own school idol club in her seaside hometown at Uranohoshi Girl's High School. But even before gathering any students to join the group, the aspiring school idol finds her greatest obstacle to be student council president Dia Kurosawa who stands firmly against the creation of the club.
Girl's Last Tour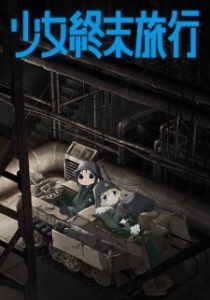 Amid the desolate remains of a once-thriving city, only the rumbling of a motorbike breaks the cold winter silence. Its riders, Chito and Yuuri, are the last survivors in the war-torn city. Scavenging old military sites for food and parts, the two girls explore the wastelands and speculate about the old world to pass the time. Chito and Yuuri each occasionally struggle with the looming solitude, but when they have each other, sharing the weight of being two of the last humans becomes a bit more bearable. Between Yuuri's clumsy excitement and Chito's calm composure, their dark days get a little brighter with shooting practice, new books, and snowball fights on the frozen battlefield.
Hanebado!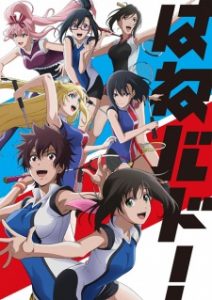 Ayano Hanesaki, a first-year student at Kanagawa Prefectural Kitakomachi High School, has a badminton ability able to surpass others effortlessly yet avoids playing the sport. She meets Nagisa Aragaki, a third-year student who practices day and night aiming to become the best player in Japan. Encouraged by coach Tachibana Kentarou, supported by club colleagues, and fired up by various rivals, the two engage in their youth and adored sport so thrilling like a shuttle flown at high speed!
Hibike! Euphonium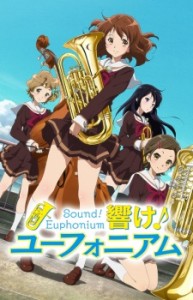 After swearing off music due to an incident at the middle school regional concert band competition, euphonist Kumiko Oumae enters high school hoping for a fresh start. As fate would have it, she ends up being surrounded by people with an interest in the high school brass band. Kumiko finds the motivation she needs to make music once more with the help of her bandmates, some of whom are new like novice tubist Hazuki Katou; veteran contrabassist Sapphire Kawashima; and band vice president and fellow euphonist Asuka Tanaka. Others are old friends, like Kumiko's childhood friend and hornist-turned-trombonist Shuuichi Tsukamoto, and trumpeter and bandmate from middle school, Reina Kousaka.
Angel Beats!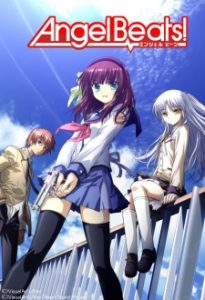 Otonashi awakens only to learn he is dead. A rifle-toting girl named Yuri explains that they are in the afterlife, and Otonashi realizes the only thing he can remember about himself is his name. Yuri tells him that she leads the Shinda Sekai Sensen (Afterlife Battlefront) and wages war against a girl named Tenshi. Unable to believe Yuri's claims that Tenshi is evil, Otonashi attempts to speak with her, but the encounter doesn't go as he intended.
Love Live! School Idol Project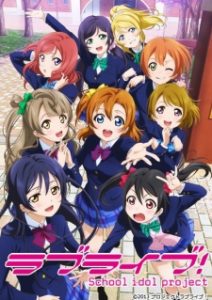 Otonokizaka High School is in a crisis! With the number of enrolling students dropping lower and lower every year, the school is set to shut down after its current first years graduate. However, second year Honoka Kousaka refuses to let it go without a fight. Searching for a solution, she comes across popular school idol group A-RISE and sets out to create a school idol group of her own. With the help of her childhood friends Umi Sonoda and Kotori Minami, Honoka forms μ's (pronounced "muse") to boost awareness and popularity of her school.
References: Myanimelist