10 Similar Anime Like After the Rain
After the Rain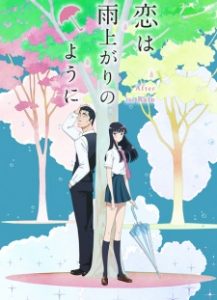 Here are my favorite picks for anime like After the Rain. Keep in mind the list is in no particular order. Enjoy!
The Garden of Words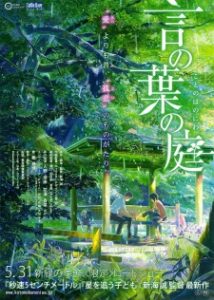 On a rainy morning in Tokyo, Takao Akizuki, an aspiring shoemaker, decides to skip class to sketch designs in a beautiful garden. This is where he meets Yukari Yukino, a beautiful yet mysterious woman, for the very first time. Offering to make her new shoes, Takao continues to meet with Yukari throughout the rainy season, and without even realizing it, the two are able to alleviate the worries hidden in their hearts just by being with each other. However, their personal struggles have not disappeared completely, and as the end of the rainy season approaches, their relationship will be put to the test.
Ristorante Paradiso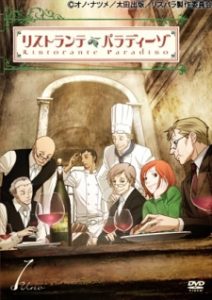 When Nicoletta was a little girl, her mother, Olga, abandoned her and ran off to Rome to remarry. Now, 15 years later and a young woman, she travels to Rome with the intention of ruining her mother's life. She tracks Olga down to a restaurant called Casetta dell'Orso, but the second Nicoletta steps through its door, everything changes. It's a peculiar place staffed entirely by mature gentlemen wearing spectacles, and like their clientele, she is helpless against their wise smiles and warm voices. Before Nicoletta realizes it, her plans for vengeance start to fade, and she's swept up in the sweet romance of everyday Italian life.
Koi Kaze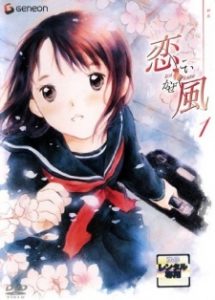 Saeki Koushirou works as a wedding planner, but his own love life is a shambles. His background makes it difficult for him to commit himself wholeheartedly to love. The child of a divorced couple, he lives with his father. He has a mother and a sister, but he has not seen them in years. After being dumped by his girlfriend, a chance encounter with a female high school student shakes Koushirou's calm and awakens new feelings in him—but he learns that the girl is in fact his sister, who will now be staying with his father and him. Yet, the feelings in Koushirou's heart…
Blend S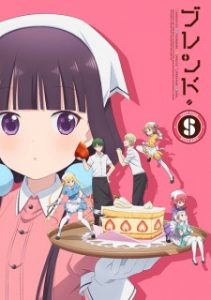 High school girl Maika Sakuranomiya has trouble finding a part-time job because of how scary she looks when smiling. However, she is scouted one day by an Italian man who is also the manager of Stile, a café where its waitresses are given unique traits such as tsundere and younger sister. Maika is given a sadist trait because of her looks and has to adopt a dominant and cruel persona when servicing customers, particularly masochist ones.
Sweetness and Lightning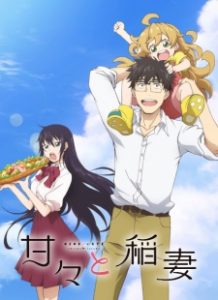 Since the death of his wife, Kouhei Inuzuka has been caring for his young daughter Tsumugi to the best of his abilities. However, with his lack of culinary knowledge and his busy job as a teacher, he is left relying on ready-made meals from convenience stores to feed the little girl. Frustrated at his own incapability to provide a fresh, nutritious meal for his daughter, Kouhei takes up an offer from his student, Kotori Iida, to come have dinner at her family's restaurant. But on their very first visit, the father and daughter discover that the restaurant is often closed due to Kotori's mother being away for work and that Kotori often eats alone. After much pleading from his pupil, Kouhei decides to continue to go to the restaurant with Tsumugi to cook and share delicious homemade food with Kotori.
Kodomo no Jikan (TV)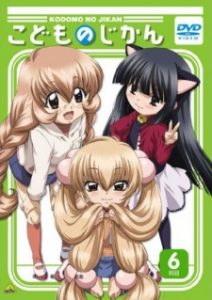 3rd grade teacher Aoki Daisuke didn't expect the first class he ever taught to be one of the toughest obstacles of his life. After getting off on the wrong foot with the entire class, a moment of kind-heartedness instantly convinces one of his students, Rin Kokonoe, to make the ill-fated Aoki-sensei her lover. But what exactly are Rin's intentions for wanting to actively seduce Aoki-sensei, and will Aoki-sensei be able to help her to deal with them?
Peach Girl
Peach Girl is about an average high school girl, Momo Adachi, who everyone thinks is a beach bunny/slut because of her tanned skin. The actual reason she is so tanned is because she was on the swim team and tans very easily. She likes a boy, Toji, who she heard only likes non-tanned girls. This causes her to question who she is and have low self esteem. She spends a lot of time trying to remake herself into the girl she believes he wants; however, she has a friend, Sae, who likes to go behind Momo's back and make her life terrible, mostly by trying to take Toji away from her. All the while there's another boy, Kairi, who is in love with Momo.
Ojisan and Marshmallow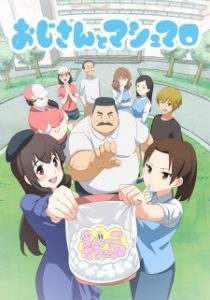 Habahiro Hige is a simple-minded older man who works an office job and is an enthusiast of Tabekko Marshmallows. His days often consist of being teased by his 24-year-old colleague Iori Wakabayashi, who uses his obsession to her advantage: from eating them in front of his face, to buying out his favorite brand from the convenience store, and even embarrassing him in front of their boss. Although her friends cannot fathom what she sees in him, she just cannot get over his marshmallow-like, fluffy frame. No matter the lengths it takes, Iori will find a way to get his attention.
Working!!
Due to his love for small, cute things, Souta Takanashi cannot turn childlike Popura Taneshima down when she recruits him to work for Wagnaria, a family restaurant located in Hokkaido. Takanashi takes particular joy in doting on the older Popura, which only fuels her complex over how young she looks. He also quickly learns he must stay on his toes once he meets the rest of his colleagues, including the katana-wielding floor chief Yachiyo Todoroki, the intimidating head chef Jun Satou, the dangerously well-informed and subtly sadistic sous chef Hiroomi Souma, the adamantly lazy manager Kyouko Shirafuji, and the waitress Mahiru Inami who has a "painful" fear of men.
Ping Pong The Animation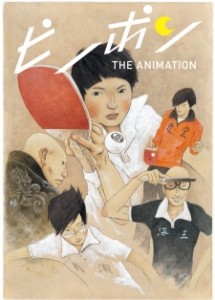 "The hero comes. The hero comes. The hero comes. Chant these words in your mind, and I'll surely come to you…" This mantra is what Makoto Tsukimoto repeats as a source of motivation when he fights through the stress of not only grueling ping pong matches, but also in situations of his life. Makoto doesn't fight alone; he and his friend, Yukata Hoshino, nicknamed Smile and Peco respectively, are two boys who have grown up playing ping pong together nearly every day. Peco, brimming with confidence, aims to be the best table tennis player in the world; Smile, on the other hand, shows little ambition. Nevertheless, the two have always stuck together, with a bond built upon their mutual love for this sport.
References: Myanimelist