10 Similar Anime Like Beatless
Beatless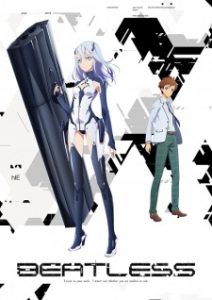 Here are my favorite picks for anime like Beatless. Keep in mind the list is in no particular order. Enjoy!
Guilty Crown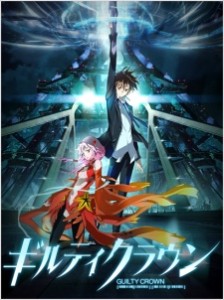 Japan, 2039. Ten years after the outbreak of the "Apocalypse Virus," an event solemnly regarded as "Lost Christmas," the once proud nation has fallen under the rule of the GHQ, an independent military force dedicated to restoring order. Funeral Parlor, a guerilla group led by the infamous Gai Tsutsugami, act as freedom fighters, offering the only resistance to GHQ's cruel despotism.
Plastic Memories
Eighteen-year-old Tsukasa Mizugaki has failed his college entrance exams, but after pulling some strings, he manages to land a job at the Sion Artificial Intelligence Corporation. SAI Corp is responsible for the creation of "Giftias"—highly advanced androids which are almost indiscernible from normal humans. However, unlike humans, Giftias have a maximum lifespan of 81,920 hours, or around nine years and four months. Terminal Service One, the station Tsukasa was assigned to, is responsible for collecting Giftias that have met their expiration date, before they lose their memories and become hostile.
Clockwork Planet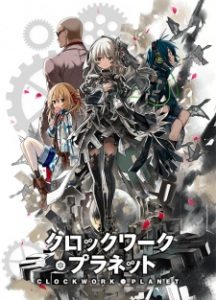 Legend tells that when the Earth was destroyed, the great clockmaker Y made a replacement from cogs and gears. Naoto Miura is a young boy who aspires to be a great clockmaker. However, despite his unique talent—sensitive hearing that can immediately understand clockwork mechanics from noise alone—he has made little progress. But this changes when a coffin falls from the sky into his apartment, revealing RyuZU, a female automaton forged by Y himself.
Chobits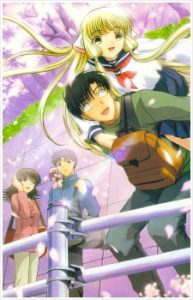 When computers start to look like humans, can love remain the same?
Hideki Motosuwa is a young country boy who is studying hard to get into college. Coming from a poor background, he can barely afford the expenses, let alone the newest fad: Persocoms, personal computers that look exactly like human beings. One evening while walking home, he finds an abandoned Persocom. After taking her home and managing to activate her, she seems to be defective, as she can only say one word, "Chii," which eventually becomes her name. Unlike other Persocoms, however, Chii cannot download information onto her hard drive, so Hideki decides to teach her about the world the old-fashioned way, while studying for his college entrance exams at the same time.
Fate/stay night: Unlimited Blade Works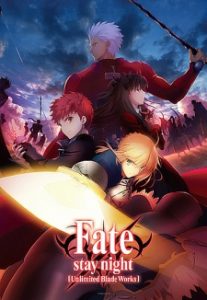 The Holy Grail War is a battle royale among seven magi who serve as Masters. Masters, through the use of the command seals they are given when they enter the war, command Heroic Spirits known as Servants to fight for them in battle. In the Fifth Holy Grail War, Rin Toosaka is among the magi entering the competition. With her Servant, Archer, she hopes to obtain the ultimate prize—the Holy Grail, a magical artifact capable of granting its wielder any wish.
Sword Art Online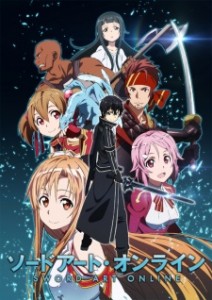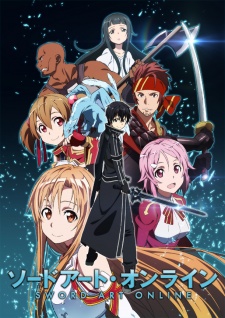 In the year 2022, virtual reality has progressed by leaps and bounds, and a massive online role-playing game called Sword Art Online (SAO) is launched. With the aid of "NerveGear" technology, players can control their avatars within the game using nothing but their own thoughts.
Kazuto Kirigaya, nicknamed "Kirito," is among the lucky few enthusiasts who get their hands on the first shipment of the game. He logs in to find himself, with ten-thousand others, in the scenic and elaborate world of Aincrad, one full of fantastic medieval weapons and gruesome monsters. However, in a cruel turn of events, the players soon realize they cannot log out; the game's creator has trapped them in his new world until they complete all one hundred levels of the game.
Aguu: Tensai Ningyou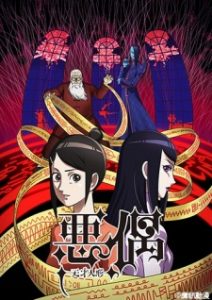 The series is about a missing genius whose mysterious disappearance becomes a shady secret among the successful members of society.
Fate/Zero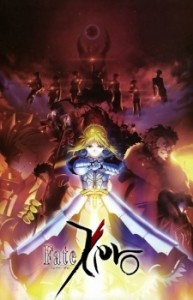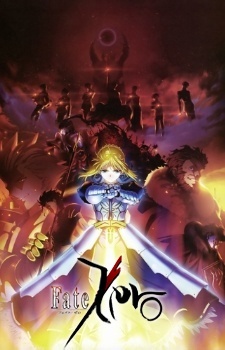 With the promise of granting any wish, the omnipotent Holy Grail triggered three wars in the past, each too cruel and fierce to leave a victor. In spite of that, the wealthy Einzbern family is confident that the Fourth Holy Grail War will be different; namely, with a vessel of the Holy Grail now in their grasp. Solely for this reason, the much hated "Magus Killer" Kiritsugu Emiya is hired by the Einzberns, with marriage to their only daughter Irisviel as binding contract.
Time of Eve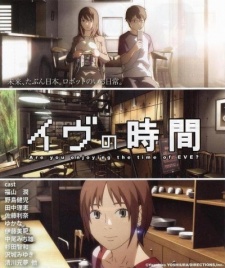 In future Japan, in a time when android housekeepers have become commonplace, society strictly abides by the Three Laws of Robotics, which all androids must follow. Under the influence of the Robot Ethics Committee, androids are treated the same way as lesser technology, such as household appliances. However, a minority with an adoration for androids exists, categorized as "android-holics," and are shunned by the general public.
Killing Bites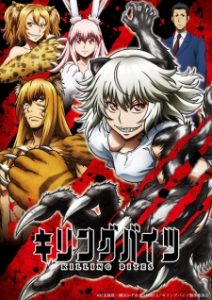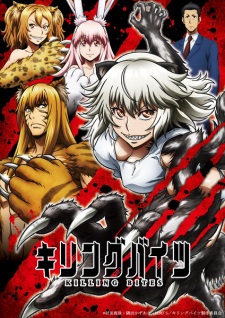 After unknowingly participating in a kidnapping, college student Yuuya Nomoto finds his friends brutally murdered by Hitomi Uzaki, the high school girl they attempted to abduct. Forced to drive her to an undisclosed location, he finds himself being wagered as the prize for a death match between two Therianthropes, superpowered human-animal hybrids created through advanced gene therapy. As one of these hybrids, Hitomi uses the speed and fearlessness she gained from her ratel genes to viciously dispatch her foe and save Yuuya from certain death.
References: Myanimelist