10 Similar Anime Like Darling in the FranXX
Darling in the FranXX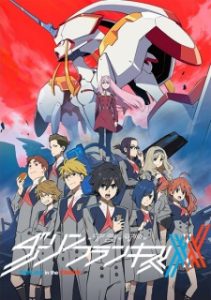 Here are my favorite picks for anime like Darling in the FranXX. Keep in mind the list is in no particular order. Enjoy!
Eureka Seven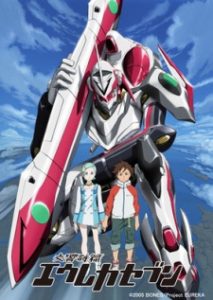 In the backwater town of Bellforest lives a 14-year-old boy named Renton Thurston. He desires to leave his home behind and join the mercenary group known as Gekkostate, hoping to find some adventure to brighten up his mundane life. However, stuck between his grandfather's insistence to become a mechanic like him and the pressure of his deceased father's legacy, the only excitement Renton finds is in his pastime of riding the Trapar wave particles that are dispersed throughout the air, an activity akin to surfing.
Tengen Toppa Gurren Lagann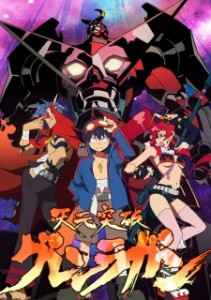 Simon and Kamina were born and raised in a deep, underground village, hidden from the fabled surface. Kamina is a free-spirited loose cannon bent on making a name for himself, while Simon is a timid young boy with no real aspirations. One day while excavating the earth, Simon stumbles upon a mysterious object that turns out to be the ignition key to an ancient artifact of war, which the duo dubs Lagann. Using their new weapon, Simon and Kamina fend off a surprise attack from the surface with the help of Yoko Littner, a hot-blooded redhead wielding a massive gun who wanders the world above.
Neon Genesis Evangelion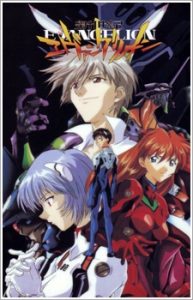 In the year 2015, the world stands on the brink of destruction. Humanity's last hope lies in the hands of Nerv, a special agency under the United Nations, and their Evangelions, giant machines capable of defeating the Angels who herald Earth's ruin. Gendou Ikari, head of the organization, seeks compatible pilots who can synchronize with the Evangelions and realize their true potential. Aiding in this defensive endeavor are talented personnel Misato Katsuragi, Head of Tactical Operations, and Ritsuko Akagi, Chief Scientist.
Kiznaiver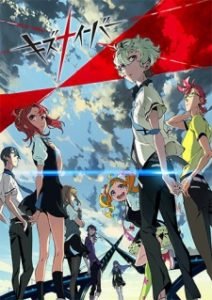 Katsuhira Agata is a quiet and reserved teenage boy whose sense of pain has all but vanished. His friend, Chidori Takashiro, can only faintly remember the days before Katsuhira had undergone this profound change. Now, his muffled and complacent demeanor make Katsuhira a constant target for bullies, who exploit him for egregious sums of money. But their fists only just manage to make him blink, as even emotions are far from his grasp.
From the New World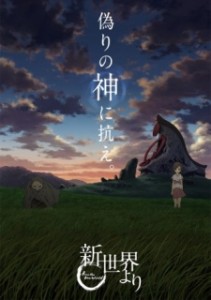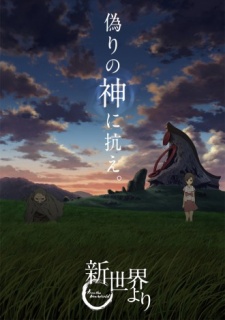 Following a sudden outbreak of psychokinesis in 0.1% of the population, a rapid transformation swept the world. The godlike ability to manipulate matter remotely turned many power wielders to violence, inciting a long period of upheaval. Finally, after a chaotic era shaped by the rise and fall of oppressive regimes, the psychic humans were able to achieve a fragile peace by isolating their society, creating a new world bound by complex rules.
Seraph of the End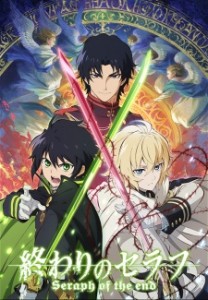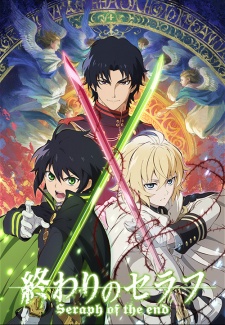 With the appearance of a mysterious virus that kills everyone above the age of 13, mankind becomes enslaved by previously hidden, power-hungry vampires who emerge in order to subjugate society with the promise of protecting the survivors, in exchange for donations of their blood.
Among these survivors are Yuuichirou and Mikaela Hyakuya, two young boys who are taken captive from an orphanage, along with other children whom they consider family. Discontent with being treated like livestock under the vampires' cruel reign, Mikaela hatches a rebellious escape plan that is ultimately doomed to fail. The only survivor to come out on the other side is Yuuichirou, who is found by the Moon Demon Company, a military unit dedicated to exterminating the vampires in Japan.
Attack on Titan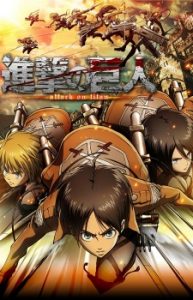 Centuries ago, mankind was slaughtered to near extinction by monstrous humanoid creatures called titans, forcing humans to hide in fear behind enormous concentric walls. What makes these giants truly terrifying is that their taste for human flesh is not born out of hunger but what appears to be out of pleasure. To ensure their survival, the remnants of humanity began living within defensive barriers, resulting in one hundred years without a single titan encounter. However, that fragile calm is soon shattered when a colossal titan manages to breach the supposedly impregnable outer wall, reigniting the fight for survival against the man-eating abominations.
Kill la Kill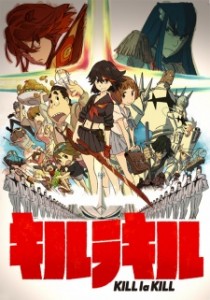 After the murder of her father, Ryuuko Matoi has been wandering the land in search of his killer. Following her only lead—the missing half of his invention, the Scissor Blade—she arrives at the prestigious Honnouji Academy, a high school unlike any other. The academy is ruled by the imposing and cold-hearted student council president Satsuki Kiryuuin alongside her powerful underlings, the Elite Four. In the school's brutally competitive hierarchy, Satsuki bestows upon those at the top special clothes called "Goku Uniforms," which grant the wearer unique superhuman abilities.
Guilty Crown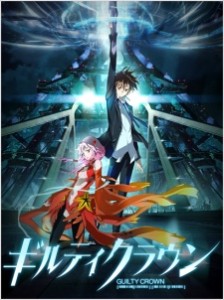 Japan, 2039. Ten years after the outbreak of the "Apocalypse Virus," an event solemnly regarded as "Lost Christmas," the once proud nation has fallen under the rule of the GHQ, an independent military force dedicated to restoring order. Funeral Parlor, a guerilla group led by the infamous Gai Tsutsugami, act as freedom fighters, offering the only resistance to GHQ's cruel despotism.
Star Driver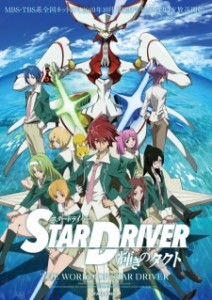 Deep beneath the surface of Southern Cross Isle, a mysterious organization known as the Glittering Crux Brigade frequently gathers in their underground fortress. The group is particularly interested in "Cybodies," stone giants which can transform into massive fighting humanoids but only in a realm known as "Zero Time." By finding and shattering the seals of the island's four seal maidens, Glittering Crux hopes to break free of Zero Time and use the Cybodies anywhere they please.
One night, a young man named Takuto Tsunashi washes up on the island's shore and is rescued by Sugata Shindou and his fiancée Wako Agemaki, one of the island's seal maidens. After he awakens, Takuto quickly befriends the two and proceeds to enroll at the local academy, where many of his fellow students are secretly members of Glittering Crux. However, Takuto holds a secret: when in Zero Time, he can utilize a Cybody of his own—the Tauburn. In the forthcoming battle, Takuto and the Tauburn will be the key to preventing Glittering Crux from shattering Wako's seal and realizing its nefarious ambitions.
References: Myanimelist