10 Similar Anime Like Hakumei and Mikochi
Hakumei and Mikochi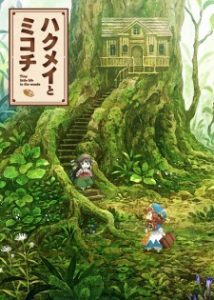 Here are my favorite picks for anime like Hakumei and Mikochi. Keep in mind the list is in no particular order. Enjoy!
Made in Abyss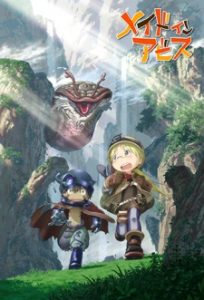 The Abyss—a gaping chasm stretching down into the depths of the earth, filled with mysterious creatures and relics from a time long past. How did it come to be? What lies at the bottom? Countless brave individuals, known as Divers, have sought to solve these mysteries of the Abyss, fearlessly descending into its darkest realms. The best and bravest of the Divers, the White Whistles, are hailed as legends by those who remain on the surface.
Binchō-tan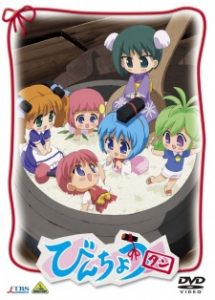 This is a story about a little girl who lives in an old house in the mountains. Her name is Bincho-tan. Each episode depicts a day in the life of Bincho-tan as she prepares her breakfast in the morning, goes to the forest to gather vegetables, does her household chores and rests at night after a day's work. She is surrounded by a group of close friends who add color to her ordinary yet simple life.
Yuru Camp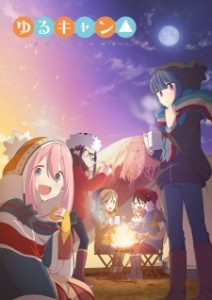 While the perfect getaway for most girls her age might be a fancy vacation with their loved ones, Rin Shima's ideal way of spending her days off is camping alone at the base of Mount Fuji. From pitching her tent to gathering firewood, she has always done everything by herself, and has no plans of leaving her little solitary world.
Flying Witch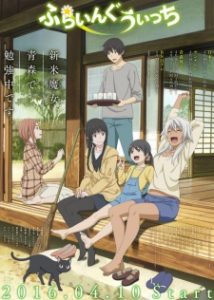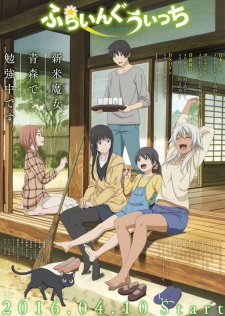 In the witches' tradition, when a practitioner turns 15, they must become independent and leave their home to study witchcraft. Makoto Kowata is one such apprentice witch who leaves her parents' home in Yokohama in pursuit of knowledge and training. Along with her companion Chito, a black cat familiar, they embark on a journey to Aomori, a region favored by witches due to its abundance of nature and affinity with magic. They begin their new life by living with Makoto's second cousins, Kei Kuramoto and his little sister Chinatsu.
School Babysitters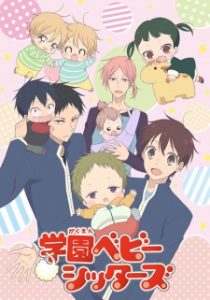 After losing both parents in a fatal plane crash, teenager Ryuuichi Kashima must adjust to his new life as the guardian of his younger brother Kotarou. Although Ryuuichi is able to maintain a friendly and kindhearted demeanor, Kotarou is a reserved toddler still too young to understand the reality of the situation. At their parents' funeral, they are approached by Youko Morinomiya, the stern chairman of an elite academy, who decides to take them under her care.
Happy Happy Clover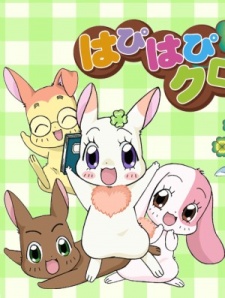 Happy Happy Clover recounts the everyday life of a bunny named Chima and the other animals in the Crescent Moon Forest.
Gargantia on the Verdurous Planet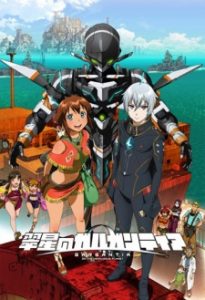 In the distant future, a majority of humans have left the Earth, and the Galactic Alliance of Humanity is founded to guide exploration and ensure the prosperity of mankind. However, a significant threat arises in the form of strange creatures called Hideauze, resulting in an interstellar war to prevent humanity's extinction. Armed with Chamber, an autonomous robot, 16-year-old lieutenant Ledo of the Galactic Alliance joins the battle against the monsters. In an unfortunate turn of events, Ledo loses control during the battle and is cast out to the far reaches of space, crash-landing on a waterlogged Earth.
My Neighbor Totoro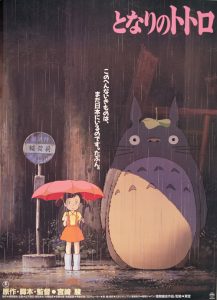 In 1950s Japan, Tatsuo Kusakabe relocates himself and his two daughters, Satsuki and Mei, to the countryside to be closer to their mother, who is hospitalized due to long-term illness. As the girls grow acquainted with rural life, Mei encounters a small, bunny-like creature in the yard one day. Chasing it into the forest, she finds "Totoro"—a giant, mystical forest spirit whom she soon befriends. Before long, Satsuki too meets Totoro, and the two girls suddenly find their lives filled with magical adventures in nature and fantastical creatures of the woods.
Kemono Friends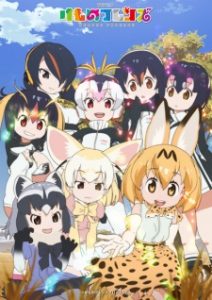 Japari Park is an untamed paradise where many humanoid animals, known as "Friends," live their everyday lives in all corners of the natural environmental park.
One lazy afternoon in the savannah area, the energetic Serval encounters a peculiar new Friend. Curious, she swiftly takes down the Friend, named Kaban, to try and discover what species she is. To Serval's disappointment, not even Kaban herself knows the answer.
Shirokuma Cafe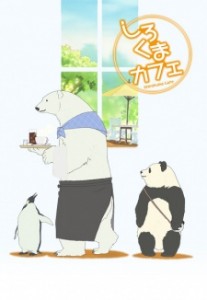 Situated near the local zoo and owned by the charismatic polar bear Shirokuma, Shirokuma Cafe is a popular spot for animals and humans alike, allowing them to sit back and relax after a hard day of work. Whether it's a cold beverage or the latest item on his menu, Shirokuma finds joy in being able to serve his customers, often striking up conversations about various subjects.
References: Myanimelist