10 Similar Anime Like Kokkoku
Kokkoku
Here are my favorite picks for anime like Kokkoku. Keep in mind the list is in no particular order. Enjoy!
Erased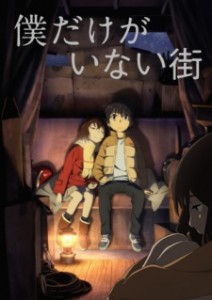 When tragedy is about to strike, Satoru Fujinuma finds himself sent back several minutes before the accident occurs. The detached, 29-year-old manga artist has taken advantage of this powerful yet mysterious phenomenon, which he calls "Revival," to save many lives.
However, when he is wrongfully accused of murdering someone close to him, Satoru is sent back to the past once again, but this time to 1988, 18 years in the past. Soon, he realizes that the murder may be connected to the abduction and killing of one of his classmates, the solitary and mysterious Kayo Hinazuki, that took place when he was a child. This is his chance to make things right.
Steins;Gate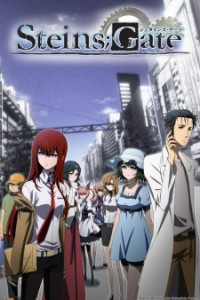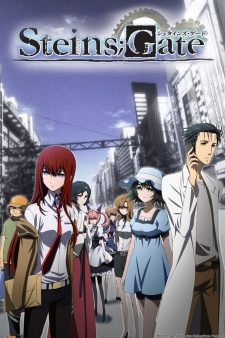 The self-proclaimed mad scientist Rintarou Okabe rents out a room in a rickety old building in Akihabara, where he indulges himself in his hobby of inventing prospective "future gadgets" with fellow lab members: Mayuri Shiina, his air-headed childhood friend, and Hashida Itaru, a perverted hacker nicknamed "Daru." The three pass the time by tinkering with their most promising contraption yet, a machine dubbed the "Phone Microwave," which performs the strange function of morphing bananas into piles of green gel.
Though miraculous in itself, the phenomenon doesn't provide anything concrete in Okabe's search for a scientific breakthrough; that is, until the lab members are spurred into action by a string of mysterious happenings before stumbling upon an unexpected success—the Phone Microwave can send emails to the past, altering the flow of history.
Paranoia Agent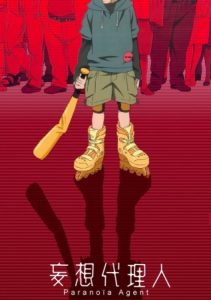 The infamous Shounen Bat (Lil' Slugger) is terrorizing the residents of Musashino City. Flying around on his rollerblades and beating people down with a golden baseball bat, the assailant seems impossible to catch—much less understand. His first victim, the well-known yet timid character designer Tsukiko Sagi, is suspected of orchestrating the attacks. Believed only by her anthropomorphic pink stuffed animal, Maromi, Tsukiko is just one of Shounen Bat's many victims
Sakurada Reset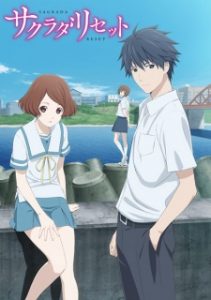 Kei Asai lives in the oceanside city of Sakurada—a town where the inhabitants are born with strange abilities. On the school rooftop one day, he meets Misora Haruki, an apathetic girl with the power to reset anything around her up to three days prior. While no one knows when she has reset, not even Haruki, Kei can retain everything before the reset thanks to his own ability: photographic memory. After they successfully help someone by combining their powers, they join the Service Club to aid others in their town.
Occultic;Nine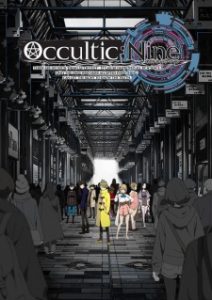 A blog disproving the supernatural, co-run by NEET teenager Yuuta Gamon and his enthusiastic best friend Ryouka Narusawa, becomes the catalyst that would bring together a group of people who supposedly have nothing to do with each other.
These individuals include high school fortune teller Miyuu Aikawa, who joins Yuuta to work on the blog; realist Sarai Hashigami, who is stunned when tragedy strikes his family; doujin artist Ririka Nishizono, who has an uncanny ability to predict the future with her art; black magic practitioner and local curse expert Aria Kurenaino and her ghostly friend; Shun Moritsuka, a seemingly childish otaku detective; and reporter Touko Sumikaze.
Inuyashiki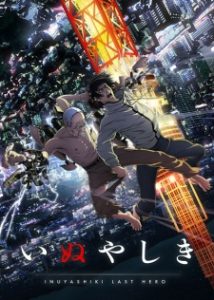 Ichirou Inuyashiki is a 58-year-old family man who is going through a difficult time in his life. Though his frequent back problems are painful, nothing hurts quite as much as the indifference and distaste that his wife and children have for him. Despite this, Ichirou still manages to find solace in Hanako, an abandoned Shiba Inu that he adopts into his home. However, his life takes a turn for the worse when a follow-up physical examination reveals that Ichirou has stomach cancer and only three months to live; though he tries to be strong, his family's disinterest causes an emotional breakdown. Running off into a nearby field, Ichirou embraces his dog and weeps—until he notices a strange figure standing before him.
Parasyte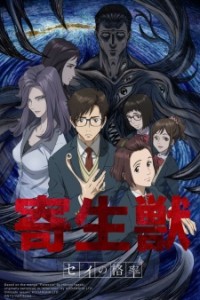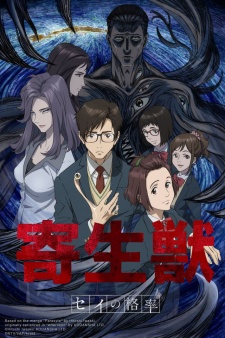 All of a sudden, they arrived: parasitic aliens that descended upon Earth and quickly infiltrated humanity by burrowing into the brains of vulnerable targets. These insatiable beings acquire full control of their host and are able to morph into a variety of forms in order to feed on unsuspecting prey.
Sixteen-year-old high school student Shinichi Izumi falls victim to one of these parasites, but it fails to take over his brain, ending up in his right hand instead. Unable to relocate, the parasite, now named Migi, has no choice but to rely on Shinichi in order to stay alive. Thus, the pair is forced into an uneasy coexistence and must defend themselves from hostile parasites that hope to eradicate this new threat to their species.
Gintama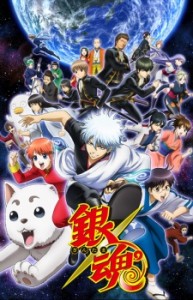 Gintoki, Shinpachi, and Kagura return as the fun-loving but broke members of the Yorozuya team! Living in an alternate-reality Edo, where swords are prohibited and alien overlords have conquered Japan, they try to thrive on doing whatever work they can get their hands on. However, Shinpachi and Kagura still haven't been paid… Does Gin-chan really spend all that cash playing pachinko?
Ghost Hound
Strange things are happening around the town of Suiten. The daughter of a priest begins to see strange visions, spirits have started to roam the mountains, and Tarou Komori is having unsettling dreams. Due to the trauma of being kidnapped 11 years ago, he has repressed most of the memories that could shed light on what really happened all those years ago. But they return in his sleep, combined with encounters beyond the realm of dreams.
Mayoiga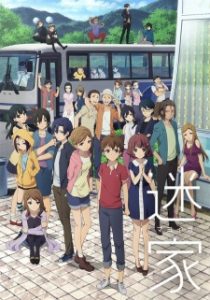 A bus full of eccentric individuals is headed towards the urban legend known as Nanaki Village, a place where one can supposedly start over and live a perfect life. While many have different ideas of why the village cannot be found on any map, or why even the police cannot pinpoint its location, they each look forward to their new lives and just what awaits them once they reach their destination.
After a few mishaps, they successfully arrive at Nanaki Village only to find it completely abandoned. Judging from the state of disrepair, it has been vacant for at least a year. However, secrets are soon revealed as some of the group begin to go missing while exploring the village and amidst the confusion, they find bloody claw marks in a forest. As mistrust and in-fighting break out, will they ever be able to figure out the truth behind this lost village?
References: Myanimelist