10 Similar Anime Like Mitsuboshi Colors
Mitsuboshi Colors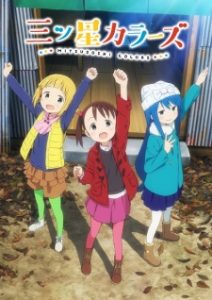 Here are my favorite picks for anime like Mitsuboshi Colors. Keep in mind the list is in no particular order. Enjoy!
Strawberry Marshmallow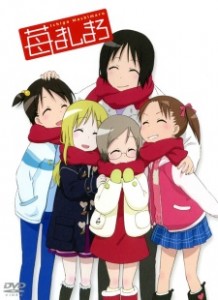 Everyday things make up the fabric of life—whether it's making friends, going to school, trying to make money, or celebrating a holiday. Ichigo Mashimaro is a heartwarming series that follows the daily lives of Itou Chika, her sister Nobue, and her friends Miu, Matsuri, and Ana.
Non Non Biyori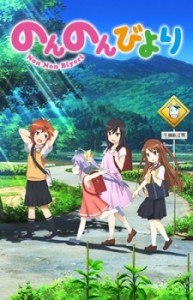 Asahigaoka might look like typical, boring countryside to most; however, no day in this village can ever be considered colorless thanks to five students of varying ages occupying the only class in the only school in town. The youngest student is first grader Renge Miyauchi, who brings an unadulterated wit, curiosity, and her characteristic catchphrase, "Nyanpasu!" Then there are the Koshigaya siblings consisting of the quiet ninth grader and elder brother Suguru, diminutive eighth grader Komari, and the mischievous seventh grader Natsumi. The recent arrival of Tokyo-raised fifth grader Hotaru Ichijou, who appears overdeveloped for her age and thus naturally holds an air of maturity, rounds out this lively and vibrant group of five classmates.
Slow Start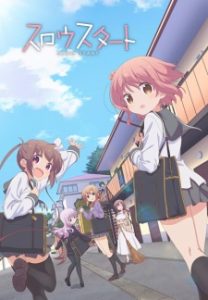 Hana Ichinose is a normal 16-year-old high school student. However, there is something different about her: She enrolled in high school one year late! Her classmates are unaware of this, and Hana will have to work hard to catch up with everyone else.
Fushigi Mahou Fan Fan Pharmacy
In a small town, there is a small pharmacy called Fun Fun Parmacy. Popuri, a girl who recently moved in downtown, discovers this pharmacy and meets Miss Fukiko, who is actually a witch. Miss Fukiko gives Popuri a mysterious bottle that can create magic spirits.
Hyouka
Energy-conservative high school student Houtarou Oreki ends up with more than he bargained for when he signs up for the Classics Club at his sister's behest—especially when he realizes how deep-rooted the club's history really is. Begrudgingly, Oreki is dragged into an investigation concerning the 45-year-old mystery that surrounds the club room.
Barakamon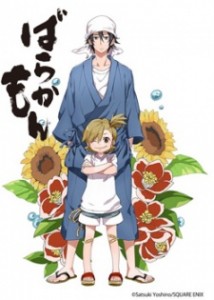 Seishuu Handa is an up-and-coming calligrapher: young, handsome, talented, and unfortunately, a narcissist to boot. When a veteran labels his award-winning piece as "unoriginal," Seishuu quickly loses his cool with severe repercussions.
Panty & Stocking with Garterbelt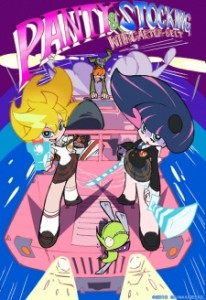 The "Anarchy Sisters," Panty and Stocking, have been kicked out of Heaven for, to put it mildly, misbehaving. Led by a priest named Garterbelt, these angels must buy their way back by exterminating ghosts in Daten City. But this task requires unconventional weapons for these unorthodox angels—they transform their lingerie into weapons to dispatch the spirits. Unfortunately, neither of them take their duties seriously, as they rather spend their time in pursuit of other "hobbies": Panty prefers to sleep with anything that walks, and Stocking favors stuffing her face with sweets than hunting ghosts.
Yuyushiki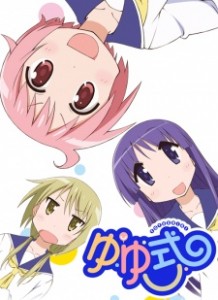 The story follows the school life of the three girls, Yuzuko, Yukari, and Yui, who join their high school's Data Processing Club. The odd friendship between the three make for wacky humor in even the most mundane of events.
Mitsudomoe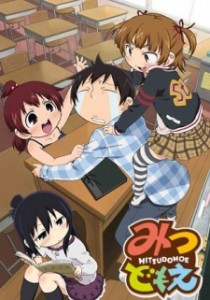 The 11-year-old Marui triplets could not be any more different. The oldest one, Mitsuba, is sadistic and kind of mature for her age. The middle one, Futaba, is perverted and very athletic and has the strength of a full-grown man. The youngest one, Hitoha, is generally very quiet and gentle but when push comes to shove, she might just be the strongest, the most perverted and the most sadistic out of the three.
Hanamaru Kindergarten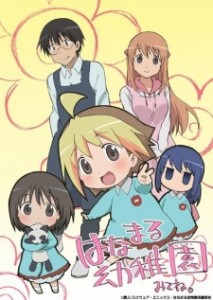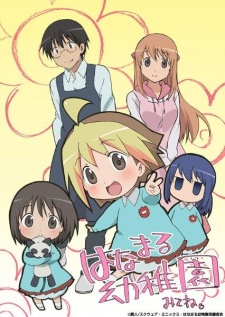 Anzu goes to a kindergarten with her friends, the shy Koume and the eccentric Hiiragi. Together they try to attract attention from their caretaker Tsuchida. However, he is clearly more interested in the pretty Yamamoto who supervises the class next door.
References: Myanimelist