10 Similar Anime Like Skilled Teaser Takagi
Skilled Teaser Takagi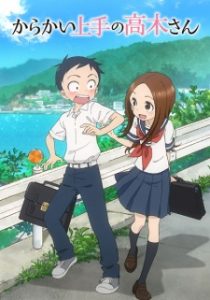 Here are my favorite picks for anime like Skilled Teaser Takagi. Keep in mind the list is in no particular order. Enjoy!
My Neighbor Seki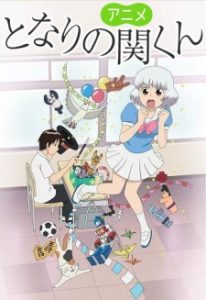 The original manga revolves around a girl named Yokoi who sits next to a boy only known as Seki-kun. During class, Seki-kun continues to not pay attention and instead creates amazing little distractions, such as a detailed golf course with the course's hole being a dent in his desk, or an entire dramatic war being played out by paper shogi pieces. Yokoi often finds herself getting reluctantly interested in his games, even though they always seem to end up getting HER in trouble with the teacher!
Tsuredure Children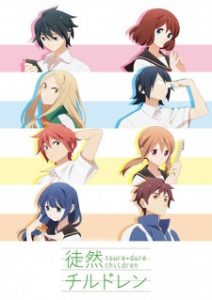 Young love—it takes many unique and fascinating forms that flourish as children begin to mature into adults. From being unable to confess to not knowing what real love actually feels like, various obstacles can arise when learning about romantic attraction for the first time. But underneath all that, young love is something truly beautiful to behold, leading to brand new experiences for those young and in love.
Haven't You Heard? I'm Sakamoto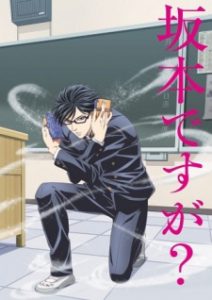 Sophisticated, suave, sublime; all words which describe the exceedingly handsome and patently perfect Sakamoto. Though it is only his first day in high school, his attractiveness, intelligence, and charm already has the girls swooning and the guys fuming with jealousy. No one seems able to derail him, as all attempts at tripping him up are quickly foiled. His sangfroid is indomitable, his wits peerless. Will any of Sakamoto's classmates, or even teachers, be able to reach his level of excellence? Probably not, but they just might learn a thing or two trying…
Nazo no Kanojo X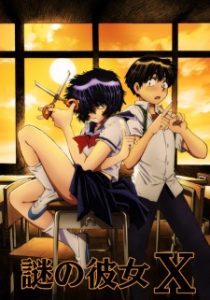 Every girl is a mystery when you're a 16-year-old boy, but Mikoto Urabe is in another league. She carries scissors hidden in her panties. She sleeps on her desk every day. She seems to have no friends whatsoever. But none of that can compare to what happens when Tsubaki Akira decides on a whim to taste a drop of her drool while Urabe sleeps.
From that moment onward, things between Urabe and Akira are never the same, and the mysterious girl slowly becomes Akira's mysterious girlfriend. Along with their friends Ueno Kouhei and Oka Ayuko, Akira and Urabe try and navigate the minefield of high school first romance and all the strange things that happen along the way.
The Melancholy of Haruhi Suzumiya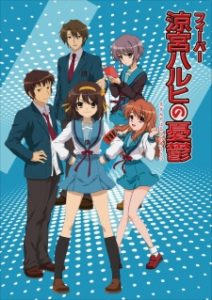 Kyon, your typical high school student, has long given up his belief in the supernatural. However, upon meeting Haruhi Suzumiya, he quickly finds out that it is the supernatural that she is interested in—aliens, time travelers, and espers among other things. When Haruhi laments about the lack of intriguing clubs around school, Kyon inspires Haruhi to form her own club. As a result, the SOS Brigade is formed, a club which specializes in all that is the supernatural.
Isshuukan Friends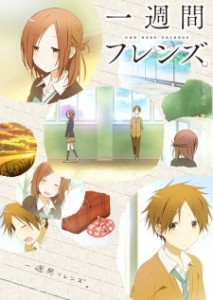 Sixteen-year-old Yuuki Hase finally finds the courage to speak to his crush and ask her if she wants to become friends. The object of his affection, Kaori Fujimiya, is a quiet and reserved girl who cuts herself off from everyone and does not spare him the same blunt rejection she gives everybody else.
Some time after, Yuuki finds her eating lunch on the roof where she secludes herself during break. He decides to start meeting with Kaori every day in the hopes of beginning to understand her better. The more time they spend together, the more she begins to open up to him. However, nearing the end of the week, she starts to push him away once more. It is then revealed to him the reason for Kaori's cold front: at the end of the week, her memories of those close to her, excluding her family, are forgotten, as they are reset every Monday. The result of an accident in middle school, the once popular and kind Kaori is now unable to make friends in fear of hurting the people dear to her.
Kaichou wa Maid-sama!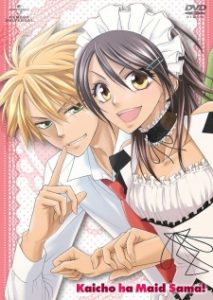 Being the first female student council president isn't easy, especially when your school just transitioned from an all boys high school to a co-ed one. Aptly nicknamed "Demon President" by the boys for her strict disciplinary style, Misaki Ayuzawa is not afraid to use her mastery of Aikido techniques to cast judgment onto the hordes of misbehaving boys and defend the girls at Seika High School.
Gakuen Babysitters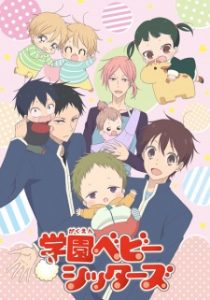 After losing both parents in a fatal plane crash, teenager Ryuuichi Kashima must adjust to his new life as the guardian of his younger brother Kotarou. Although Ryuuichi is able to maintain a friendly and kindhearted demeanor, Kotarou is a reserved toddler still too young to understand the reality of the situation. At their parents' funeral, they are approached by Youko Morinomiya, the stern chairman of an elite academy, who decides to take them under her care.
Tanaka-kun is Always Listless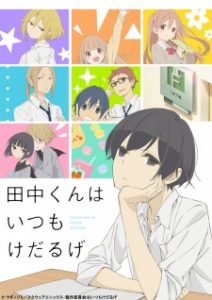 For high school student Tanaka, the act of being listless is a way of life. Known for his inattentiveness and ability to fall asleep anywhere, Tanaka prays that each day will be as uneventful as the last, seeking to preserve his lazy lifestyle however he can by avoiding situations that require him to exert himself. Along with his dependable friend Oota who helps him with tasks he is unable to accomplish, the lethargic teenager constantly deals with events that prevent him from experiencing the quiet and peaceful days he longs for.
Non Non Biyori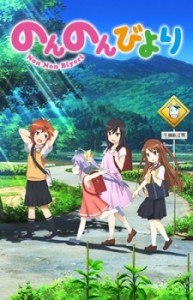 Asahigaoka might look like typical, boring countryside to most; however, no day in this village can ever be considered colorless thanks to five students of varying ages occupying the only class in the only school in town. The youngest student is first grader Renge Miyauchi, who brings an unadulterated wit, curiosity, and her characteristic catchphrase, "Nyanpasu!" Then there are the Koshigaya siblings consisting of the quiet ninth grader and elder brother Suguru, diminutive eighth grader Komari, and the mischievous seventh grader Natsumi. The recent arrival of Tokyo-raised fifth grader Hotaru Ichijou, who appears overdeveloped for her age and thus naturally holds an air of maturity, rounds out this lively and vibrant group of five classmates.
References: Myanimelist